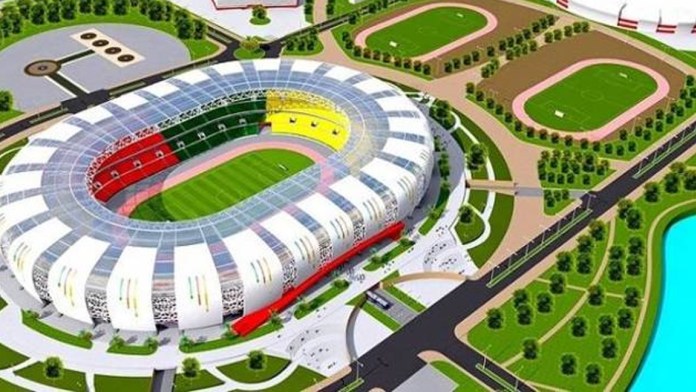 MANILA, Philippines – Building a new sports training center of global standards finally became reality as Filipino athletes will soon have a home to train for competitions.
Republic Act No. 11214 also known as Philippine Sports Training Center Act was signed by the President on February 14, 2019 in line with the government's effort to promote and develop sports in the country, igniting hope among Filipino athletes wanting better training facilities for them to be at par with the world's finest.
A 3.5-billion peso budget has been allotted for the establishment and construction of the facility which will replace the outdated Philsports Complex in Pasig City and Rizal Memorial Sports Complex in Manila as the official home and primary venue of national athletes and teams from different sports and their corresponding training pools.
The proposed sports training center shall undergo a six-month planning period and is projected to be built within 18 months. The Philippine Sports Commission (PSC) will be managing the center once operational.
Some of the proposed facilities inside the PSTC are sports science building, athletes and coaches' dormitory, football field, gymnastic center, track and field oval, baseball field, beach volleyball courts, bowling center, covered swimming and diving pool, tennis courts, velodrome, rugby pitch, etc.
This is indeed a happy development for Philippine sports and surely, something to look forward to by every Filipino who loves sports! What do you think if this new? Comment down below!