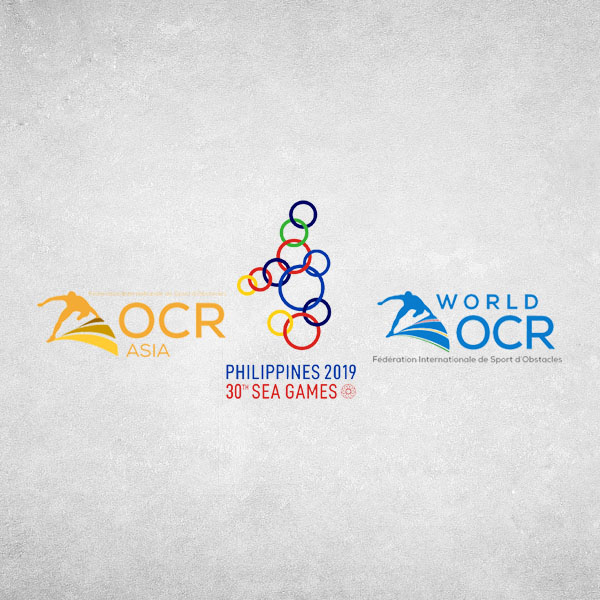 From the trending logo to sneak peeks of a new Sports Complex in Pampanga, it's no secret that the Philippines is hosting this year's Southeast Asian Games.
But what's new to the 30th SEA Games is that it has approved the most number of sports to be played in the history of SEA Games ever! With a whopping 56 sports in total, this year's SEA Games is topping the 2011 SEA Games in Indonesia which had 44 sports throughout the event.
One of the newcomers of the events is the Obstacle Course Racing (OCR). Yes, you read that right, what was not long ago just the "newest thing" in Philippine Running and Racing community, is now an official sport in the 30th SEA Games.
"Selection of OCR for the 2019 Philippine edition of the SEA Games as a medal sport is great news for the development of the sport in this region." Said Mr. David Lim (SIN), World OCR Central Board member for Asia.
Aside from this, we, as newly bred OCR enthusiast, will have a chance to watch elite OCR athletes and learn a thing or two on how they conquer every obstacle- may it be about technique, strength, or speed!
Here's a sample of what game day will look like and it's very very familiar to the OCR races that we have tried before!
Other fairly new sports that are to be expected in the SEA games are E-sports, netball, underwater hockey, floorball and many more. The games will be held from November 30 to December 12 in and around the Manila metropolitan area.
For all official announcements and to know more about OCR and its participation in the SEA games, you can like and follow OCR SEA Games official Facebook and Instagram accounts!
Let us know what you think about this OCR milestone in the comments section below!
Source: Outdoor Sportswire | Spin.ph