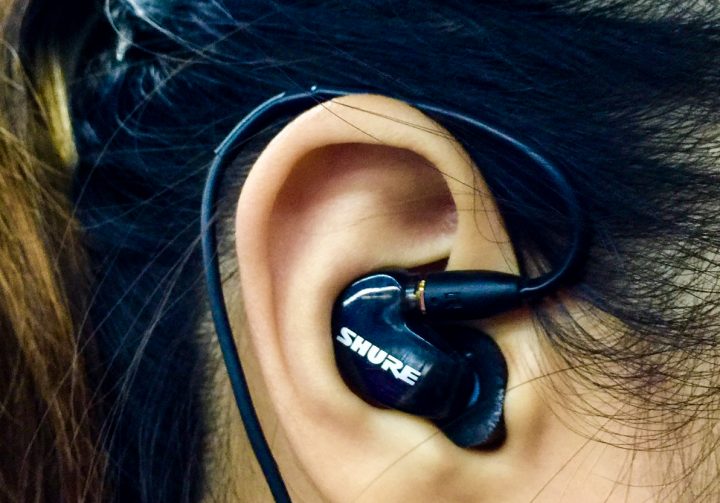 I've always been in the constant search of good Bluetooth earphones simply because music makes every kind of workout better and much more fun. It keeps us more focused and energized to push through our training.
So when I had the chance to review the Shure SE215 Wireless Sound Isolating Earphones, I got very excited. Shure has been an established brand in the audio industry for a long time, yet this is the first time I've heard about a wireless headset manufactured by them.
First Impressions and Audio Quality
First and foremost, the Shure SE215 Wireless packs an AMAZING audio quality. I've tried quite a number of wireless headphones and nothing comes close to the noise isolation and bass quality that this one has to offer.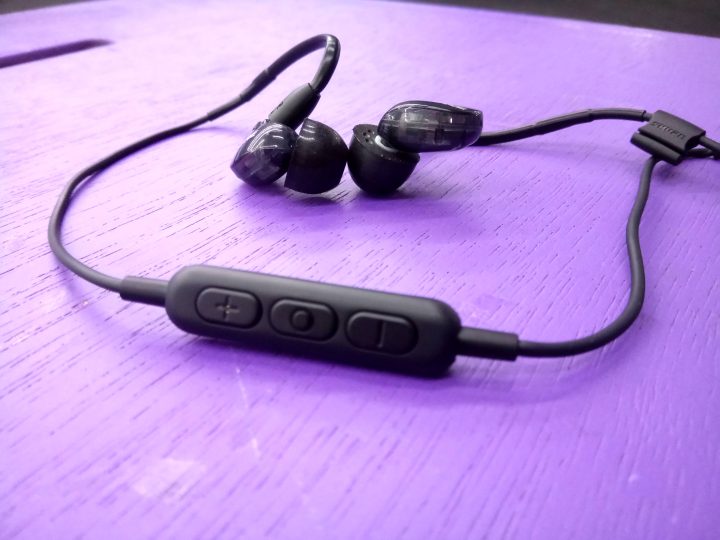 The noise isolation is much attributed to the unique foam earplugs from Shure. After choosing the right size of the foam earplugs, the noise cancellation became more pronounced. I've asked friends to use it in front of me while I turn the volume up just to check if there will be an audio leak (aka hearing the music they're playing) and there was none!
Aside from this, there's no denying that the product has quite a sleek silhouette. Its design is simple yet elegant and definitely ergonomic. It's light to wear but once you get your hands on it, you'd know that the material is very sturdy and will last a long time.
The only con about its design is that putting it on takes a little getting used to. I had to spend a few extra seconds to figure how to put it on because of the adjustable ear loop. But once you get the hang of it, this won't be a problem anymore as the ear loop will then take the shape of your ear and you won't have to adjust every so often.
Comfortable and Secure enough for Running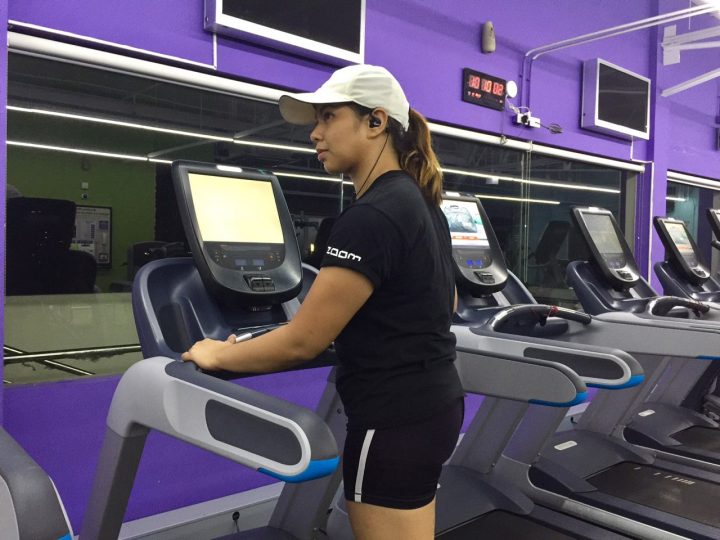 For me, when it comes to judging Bluetooth earphones, security and comfort are just as important as quality sound. You don't want to invest your money on something that will just dangle around or come off when you run or lift weights. That simply defeats the purpose of it.
In the 2 weeks that I have been testing this product – while running a few kilometers, commuting, and working out in the gym – not once did I experience having it fall off my ear, which is probably my favorite thing about it. Not adjusting your earphones even if you run or deadlift really really saves a lot of hassle.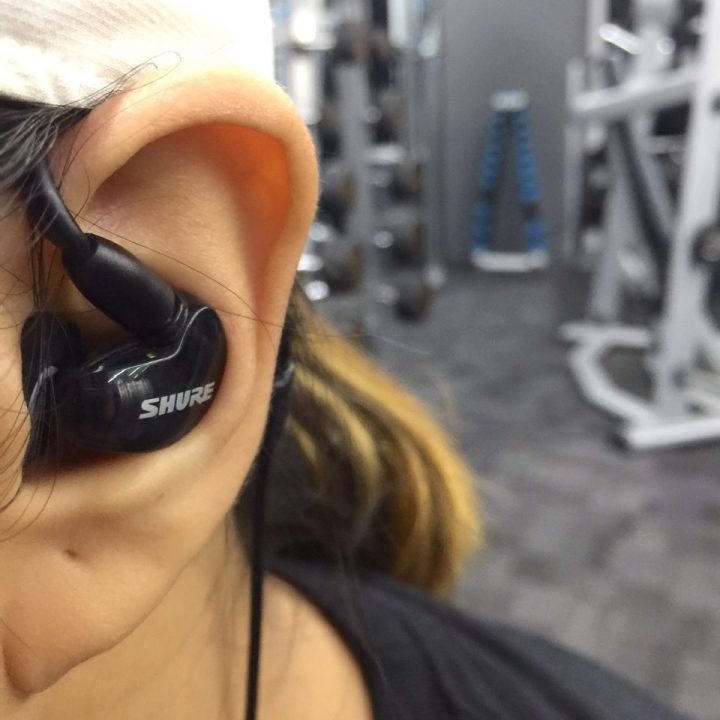 It also feels LIGHT and NOT irritating at all even if I use it for 4 hours straight or more. It will come to a point that you even forget that you're wearing earphones.
The cloth clip that can be attached to the Shure battery also makes the earphones feel more secure as it won't fall off your neck and you won't feel any extra cable dangling around your neck when you are running and working out.
When not in use, you can just clip the earphones together so that it can hang around your neck like a necklace. You won't have to worry about it getting lost!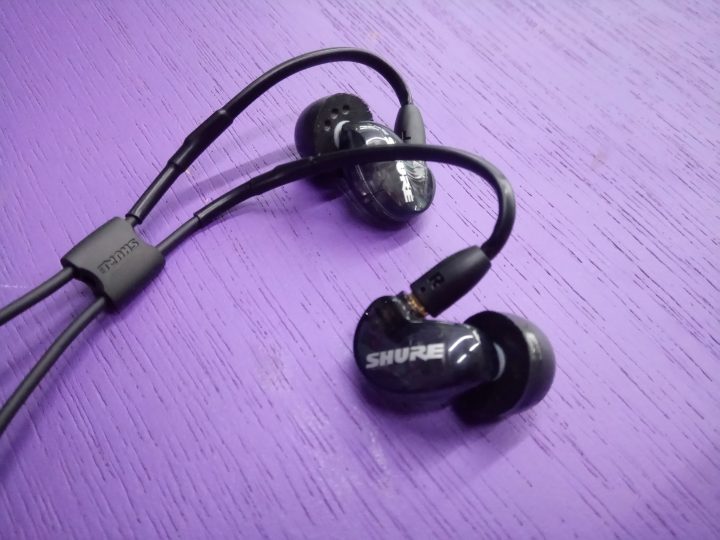 8 Hour Battery Life Perfect for People on the go
A small detail that I really like about this headset is that it tells you how many hours you have left instead of just informing you when the battery is already low.
By this I mean, every single time you turn on the headset, it will tell you something like "You have more than 6 hours of battery left" or "You have less than 2 hours of battery left". This feature is very much underrated but definitely useful especially when you're always on the go!
Shure also claims that it has a fast charging option so we had to check that out as well. And it did work! In just 15 minutes of charging, I was able to get 2 hours of battery life – a quite useful feature when you forgot or don't have the time to fully charge this device.
Price and Overall Verdict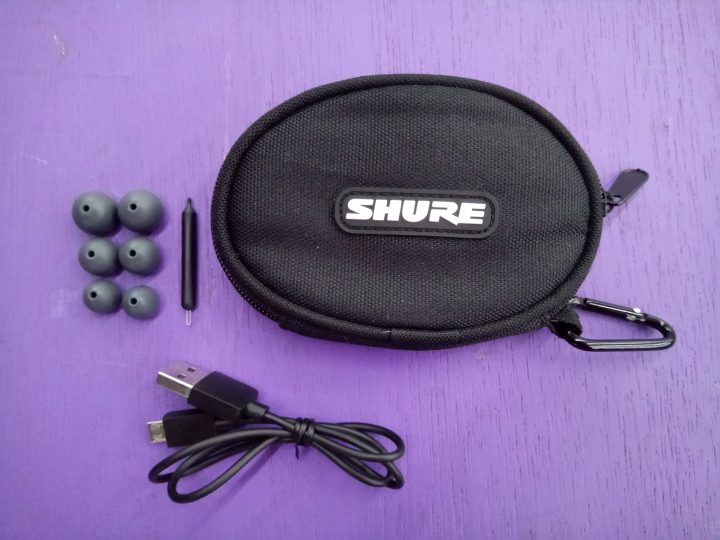 Shure SE215 Wireless Sound Isolating Earphone currently retails for P8590 and is available in all Audiophile branches in Makati Cinema Square, SM MOA, SM North EDSA, Ali Mall, Robinsons Pioneer, SM Megamall, Market! Market!, Festival Mall, SM Mabolo, Cloverleaf, and SM Seaside or online via their website.
Overall, the SHURE Bluetooth Headphones is the one to get if you want the full audiophile experience and Bluetooth earphones that will last. The noise cancellation works quite well and can be much appreciated by people who really like to "get in the zone" whenever they workout.
It's not cheap but for the audio quality, comfort, and secure built it has to offer, the price is justifiable. What's more is that it offers a 2-year warranty!
So if you still don't have anything in mind to give your runner loved ones this holiday season, you might want to consider the Shure SE215 Wireless Sound Isolating Earphone.
Let us know what you think by sharing and commenting on this article!