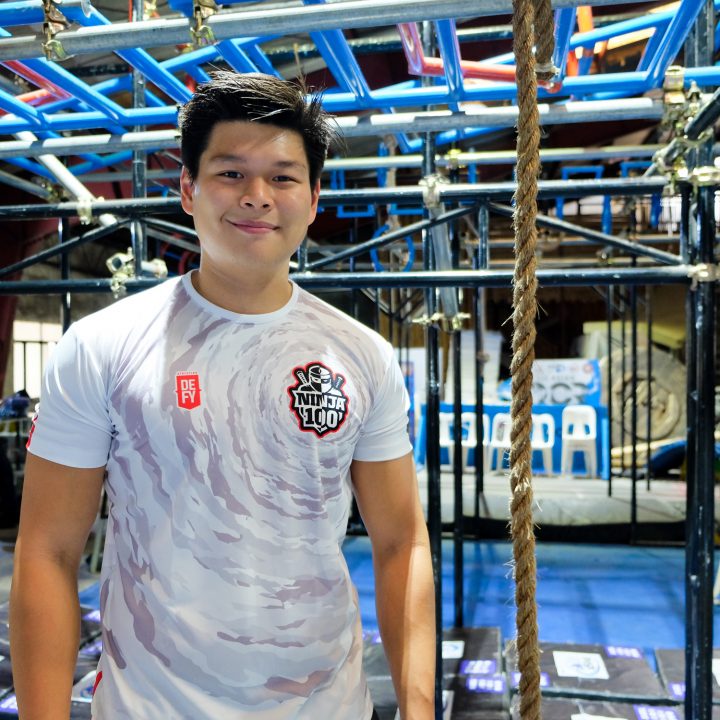 No, this isn't a primer on how to become a full-fledged Ninja. Sorry to get your hopes up. But to not completely shut down your dreams of becoming a Ninja, we're glad to tell you that there's a new obstacle course race coming here in the Philippines, that's giving you the opportunity to test and showcase your ninjutsu's. Noel Agra together with his partners is bringing in the Ninja 100 Race in August, and we're sure it's one Obstacle Course Race (OCR) you'll line up to join.
The Spartans had their go, and so did the Tough Mudders. It's time now for all you Ninjas out there to show us what you've got! And if you're already riled up to joining the Ninja 100, here are 6 quick things you need to know before anything else:
1. Did we mention it's an Obstacle Course Race?
Yes, in fact we did. And redundancy for emphasis: it's an obstacle race. But unlike your current favorites for such events, the Ninja 100 brings you all the obstacles you like overcoming, minus the running aspect. Why? Well, because not everyone likes to run, am I right? The modification in the way the race is done hopes to make it more inviting and appealing to those who enjoy OCR without the running part, as well as to give you people more new things to try.
2. Enjoy tons of obstacles and pocket challenges
Be it a contestant, or a spectator, all attendees of The Ninja 100 get to participate in side challenges. Test your skill and your will and establish the first Philippine record for the longest Toes-to-Bar and Dead-hangs! The Ninja 100 is also going to host the OCR Festival, where Spartan, Conquer PH and Tough Mudder will set-up mini-obstacle courses for everyone to try out.
3. It's a Team Event
Call up the Sakura's and Sasuke's to your Naruto's, guys. The Ninja 100 will be an event for teams of 3 persons, comprised of 1 female, and 2 males. Also, to qualify, you will have to be 18 years old and older.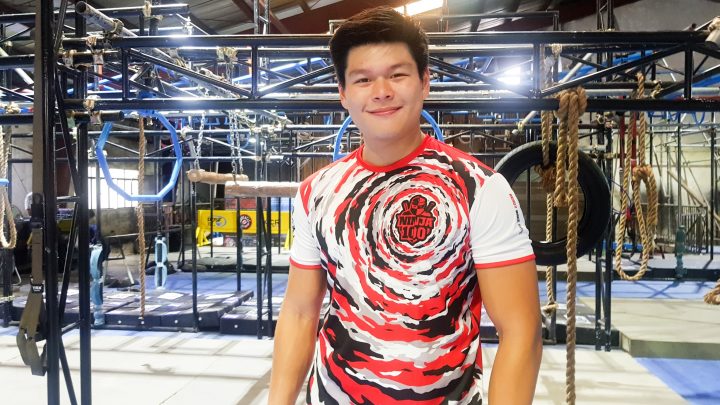 4. Show off your ninja skills and win some cash, too!
I get to be a ninja for a day, have fun, and get a chance to win money? Uhmmm… yeah, sign me up! The champions for the first ever Ninja 100 get to take home a cash prize of 20,000 pesos and an exclusively design shirt from Defy. Oh, and don't worry. 1st runner-up also gets a cash prize of 10,000 pesos.
Related Article: The Ninja 100 Team Challenge
5. It's 8 obstacles to that pot of gold!
Hold up. We said this is a challenge, so of course it's not just as simple as going through 8 obstacles in 100 meters to win the pot money! It's 100 meters of 8 obstacles, with three waves per leg of the tournament, where each player of the team gets a turn on all the obstacles to accumulate points that will help them advance to the final round. So it's also a game of strategy, as your team captain chooses who gets to go first, then second, and lastly, third. And as much as we'd love to tell you more, we just don't want to spoil the fun for you guys. But if in any case you're itching to have a peak at what obstacles you're going to have to go through at the race, you can visit their factory, and train there.
6. Alright! You've sold us! How do we join the event, and when is it?!
The first ever Ninja 100 will be held at The Amphitheatre, 7th Avenue, Bonifacio Global City, Taguig. Please note that the event is on-site registration, only. So be there on August 18, between 11:00 AM to 12:00 PM to register, or else miss out on all the fun! Participants will start competing at 1:00 PM all throughout the day, until a champion is determined at the end of the day.
This is just the start! The Ninja 100 Team are also planning some 1st Ninja 100 Team Challenge in Asia, 1st Ninja 100 Individual Challenge in Asia by the end of the year and the 1st World Ninja 100 by summer 2019!
All in all, we think this is one event nobody would love to miss out on. If you're thinking about joining, let us know in the comments, and we'll see you there on August 18! You can check out the mechanics and event details here.