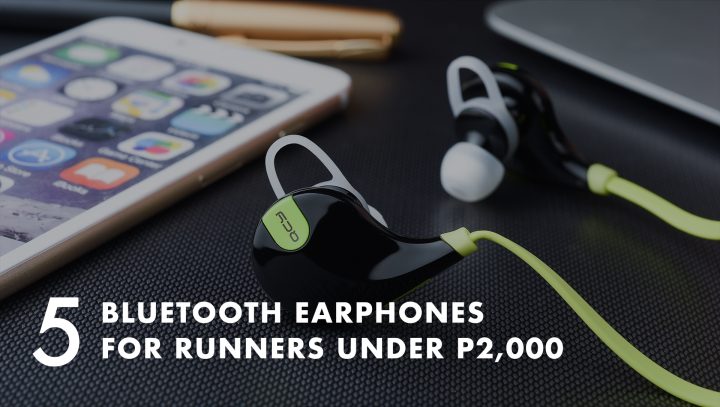 Bluetooth earphones are a big hit with runners simply because it allows you to listen to music without having to deal with long cords that tangle and interrupt the swing of the arms and running form. However, because of the wireless technology added to this kind of earphones, it tends to be more expensive than our normal wired ones.
Thankfully, there are less mainstream brands who have successfully made Bluetooth earphones that won't make your wallets cry while still delivering pretty decent audio and performance. So decided to make a short-list of them in this article.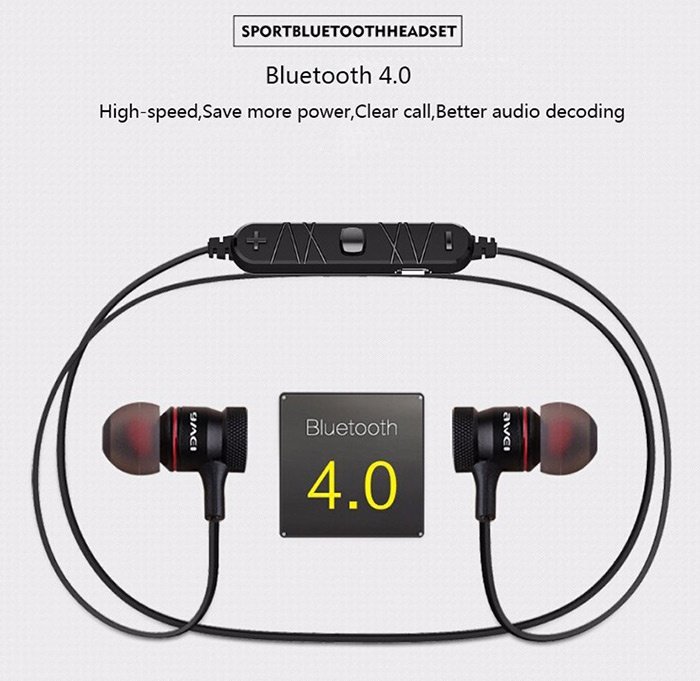 1. Awei A920BL (P950)
Awei is a favorite brand when it comes to budget earphones and with the A920BL, they surely proved to deserve their popularity. I personally use these earphones as my go-to pair when I'm doing maintenance runs. I loved how premium and stylish it looks and feels; it generally won't give you the "ay cheap" first impression despite the really cheap price. As for the sound quality, the base is pretty decent though the treble can be a little shaky when the volume is in maximum. The built-in magnet in the earbuds is also a great addition as it's really convenient to just hang your Bluetooth earphones as a necklace. For a pair that is less than 1,000, this one is really worth every peso.
Where to buy: Lazada and Shopee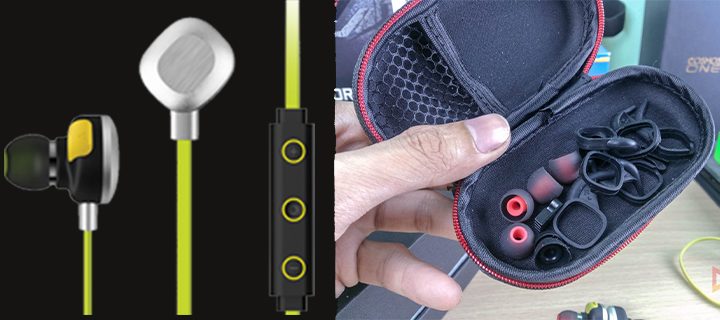 2. Playground BH200 (P1,590)
The immediate thing to notice about the Playground BH200 is the metallic alloy earbuds that are paired with a vibrant green colored chord. It features an outstanding 8-hour battery life of music listening and talk time and magnetic clasp so you can attach the two earbuds and hang it like a necklace when not in use – a very useful feature if you tend to misplace your earphones a lot.
What we love about the Playground BH200 is the hard case with 3 spare earbuds and ear hooks inside as part of the whole package. This gives you more option to secure and personalize the fit of the earphones.
Where to buy: MemoXpress in SM North Edsa and SM Sta.Rosa, Automatic Center and PC on Demand in Robinson's Pioneer, RC Goldline in Emall, Cebu. You can also visit their Facebook Page for more details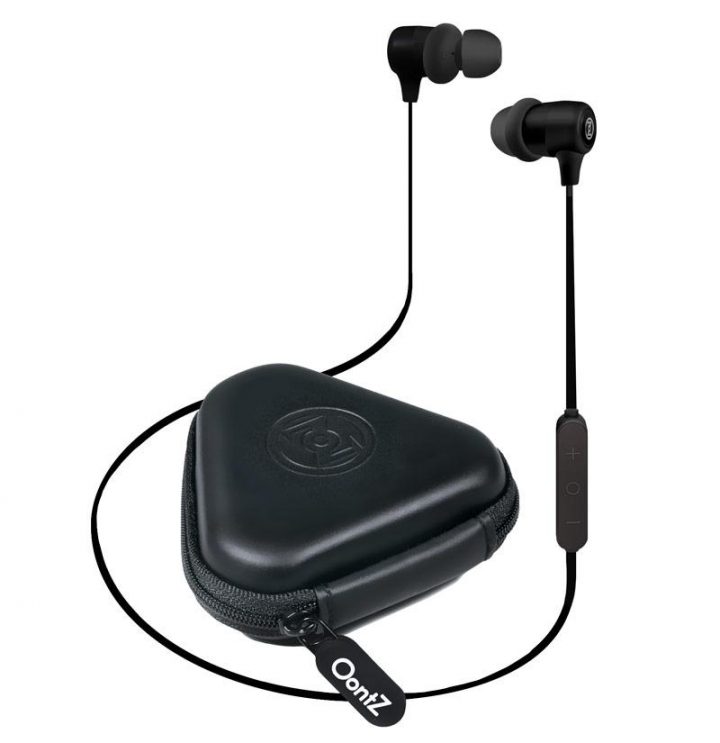 3. OontZ BudZ 2 (P1,999)
What we love about the OontZ BudZ 2 is how it's almost made for runners on a budget – it's lightweight, sweat resistant, and can provide more than 6 hours of battery life (at 60%-70% volume) that is perfect when you're doing your long runs. It also features a good bass quality, a noise reduction feature, and a convenient hard shell carry case to protect your earphones. The minimalist design (i.e. small control box) makes it more comfortable for runners as it doesn't feel heavy when running.
Where to buy: Zalora and Lazada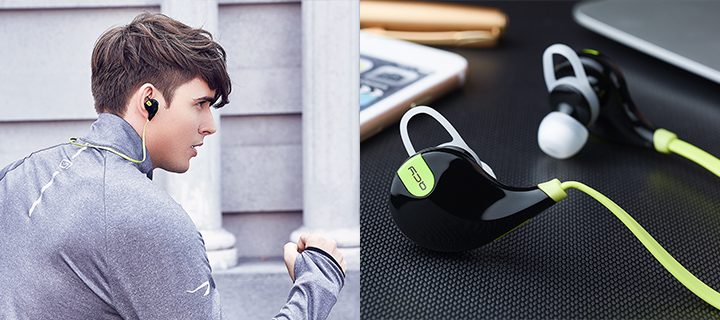 4. QCY QY7 (P 1,135)
The best thing about this particular earphone is how you can choose among an array of different stylish colors. We also liked how the control options (i.e. stop/play and volume up/ down) are attached to the earbuds itself because that means the chord will feel lighter without the control box on it. Another plus point is the good Bluetooth reach that is said to still have great signal even when there's a brickwall between the earphones and the device.
Where to buy: Lazada
5. Elliot Audio Active Headphone (P790)
Available in blue and green color, the Elliot Audio Active Headphones, from the name itself, is designed for those with an active lifestyle. The package includes 2 detachable Ear Fin Tips that aim to add support when you're running or working out. At its price, it packs a pretty decent 3-4 hour battery life and offers a sweat-proof feature as well.
Where to buy: Kimstore PH, Technopop branches in Eastwood Citywalk, The Fort Strip, Blue Bay Walk, Eton Emerald Loft, Dela Rosa Carpark 1, Eton Centris QC, Manila Towers Residences 2,Robinson's Place Ermita, and Lucky Chinatown Mall
There goes our list of the top 5 budget-friendly Bluetooth earphones. Did you find a pair that's perfect for you? Or do you have any more recommendations? Share and comment on this article!
Sources:
Yugatech | Unbox | Playground