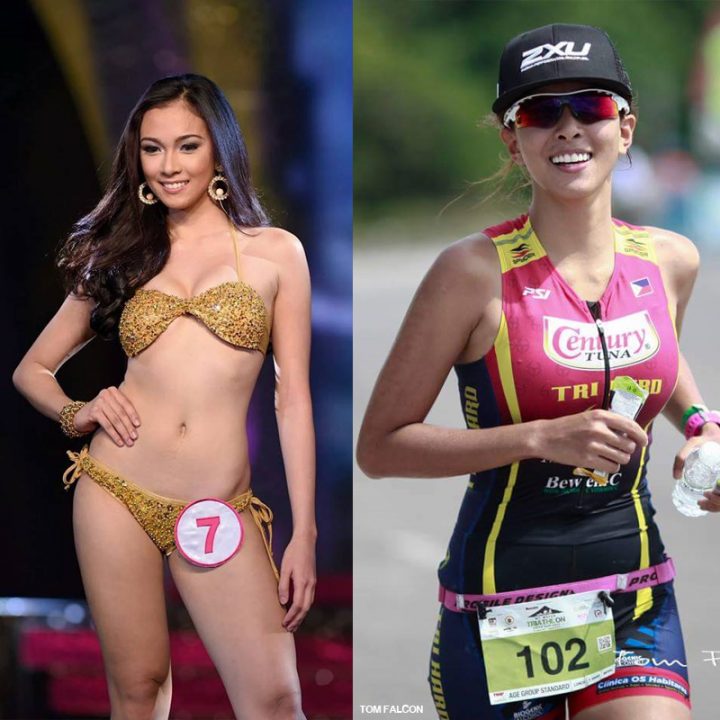 Many people thought that beauty and triathlon cannot go together. For some, triathlon is categorized as a manly, competitive and intimidating sport. It's also an activity that can affect one's complexion even, due to the constant sun exposure and hardcore activities. But even if these are very much arguably true, Faith Garcia found a way to combine beauty and triathlon into her everyday grind.
This Binibining Pilipinas candidate and triathlete from Olongapo City started as a student-athlete in a regular High School where she was part of the swimming team. Ever since her high school days, she was already seen as a potential model by her Coach Michael Amano even before she knew she could even walk on the ramps. Although she couldn't see herself wearing a two-piece swimming suit, she was strongly inspired by the encouragement of her coach which paved way for her to take the chance to join her first ever modeling gig at a small event in her hometown.
Olongapo's Beauty Queen
It all started with that fear of wearing a two-piece swimsuit. Garcia used that fear as a way to push herself and strive for something she never thought she could do – modeling.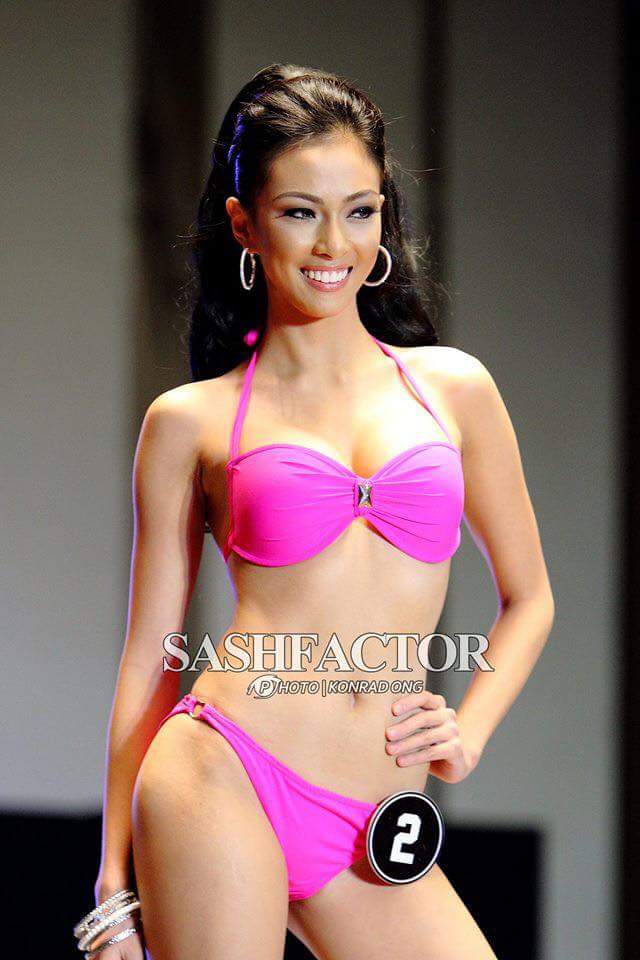 But her first modeling experience in her hometown was what sealed it for her. Ever since then, she took a leap of faith and decided to do full-time modeling… from photoshoots to beauty pageants and freelance events. Her biggest stint thus far? The country's famous Bench Fashion show and for Metro Magazine.
Besides the Bench Fashion show, Garcia has also participated in huge events such as the Philippine Fashion Week which is considered as one of the biggest fashion events in the country today. The striving beauty queen has also garnered a bunch of sponsorships and endorsements in her career thus far such a Gold's Gym – Unlimited Elite membership package, Clarence Slimming and Dermatology Centre, Funkita swimwear, Light'N Up Marketing and Grino Dental Group Inc endorsement deals.
When asked how she keeps up and gets through the hustle and bustle of her career in the ramps, Garcia mentioned that triathlon is one of the reasons why she continues to excel.
Growing Triathlon Career
After graduating in 2014, Garcia had to say goodbye to her swimming team. With this, she had to look for an alternative that involves the same sport. It so happened that this was the year when triathlon was also growing in the country, so she gave the sport a shot.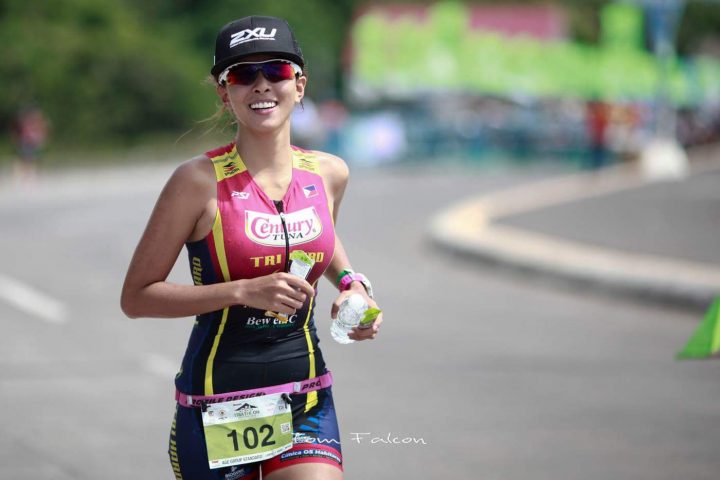 The 24-year old's love for triathlon was not that hard to develop. Since she was already a swimmer, it was easy for her to cope with the sport that brought out the competitiveness in her. After continuous and constant training, not only did she become a triathlete, but she also managed to grab several podium finishes under her age group. Her biggest triathlon achievement thus far is finishing the Cobra Ironman 70.3 and the Century Tuna Ironman 70.3.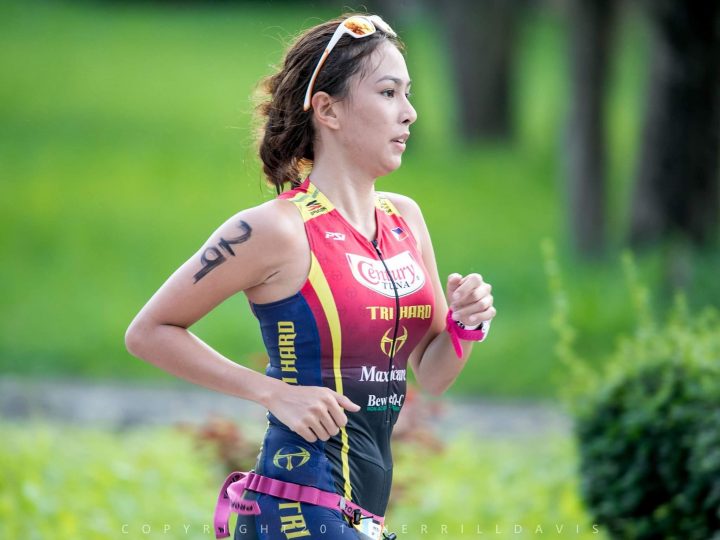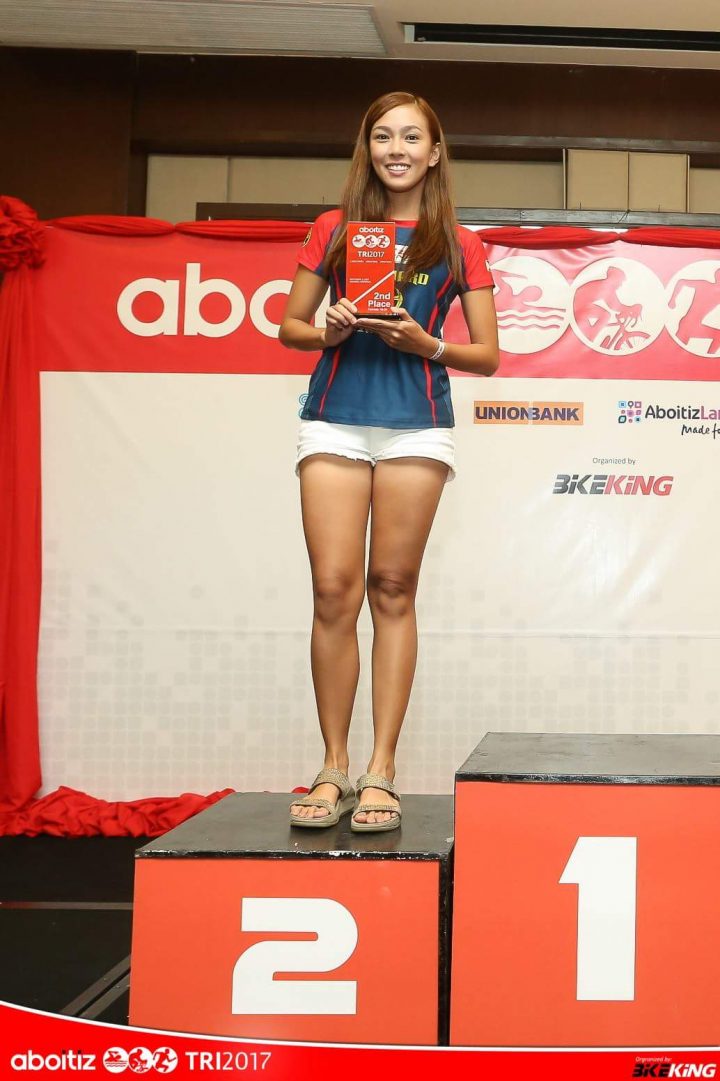 Combining Two Different Worlds
Merging her life as an athlete and a model is not an easy day to day task for Faith Garcia. Although, both of these careers taught her to use her time wisely and maximize every opportunity that comes her way. Today, being a model and an athlete both involve a lot of preparation, motivation, and determination, and that is what gets her through. She would not be who she is today if she didn't do modeling and triathlon together. Just like what Confucius said, "choose a job you love, and you will never have to work a day in your life." And that is what the beauty queen slash triathlete embodies in her daily life.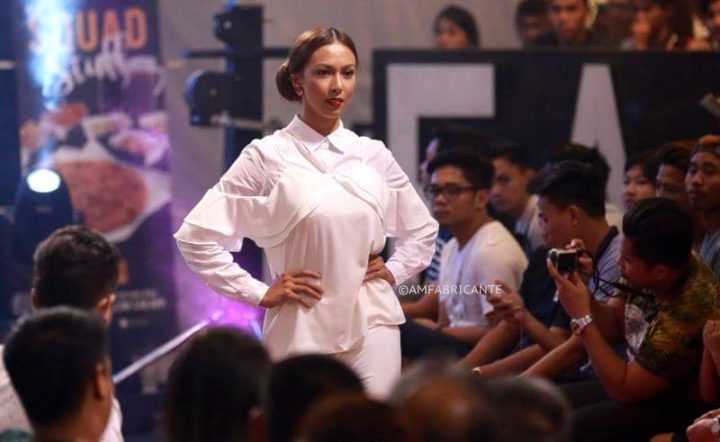 When asked what her advice is for people who are striving to pursue fitness and their other goals, she stressed the importance of taking action when the opportunity comes. Garcia also mentioned the importance of finding a mentor who will help you in your career.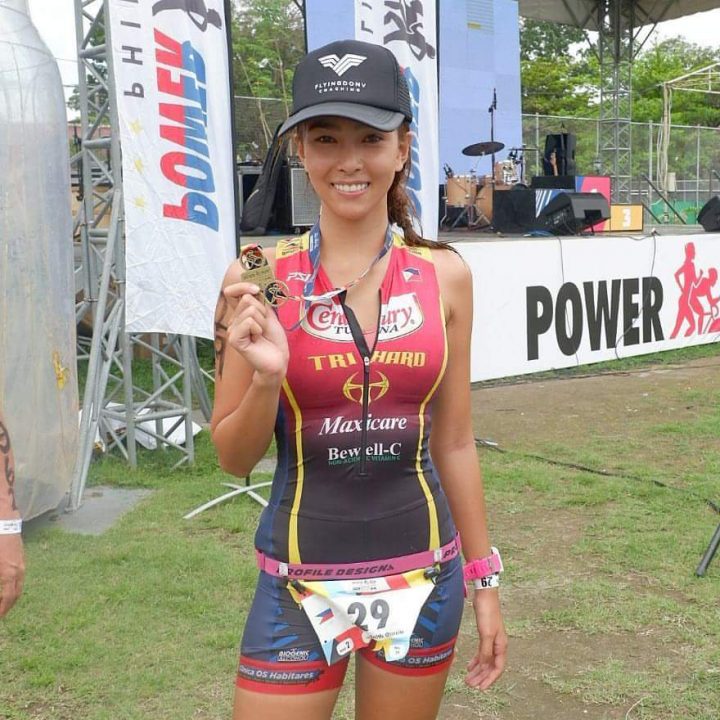 "Kasi for me, kung wala kang kilala ng mga nag sumasali ng mga races, hindi mo makilala yung sport eh. So isa yun sa naka embodied sa tao na mag try." She said.
From a beauty on the runway to a beast in the racing field, Faith Garcia proves that triathlon is a sport that even a beauty queen can excel in. In fact, for the model, it is triathlon that aids in shaping her body, maintaining discipline, and helping her perform at her best.
Suffice to say that anyone can partake in triathlon. After all, if it brings out the best in a beauty queen, so can it to you.