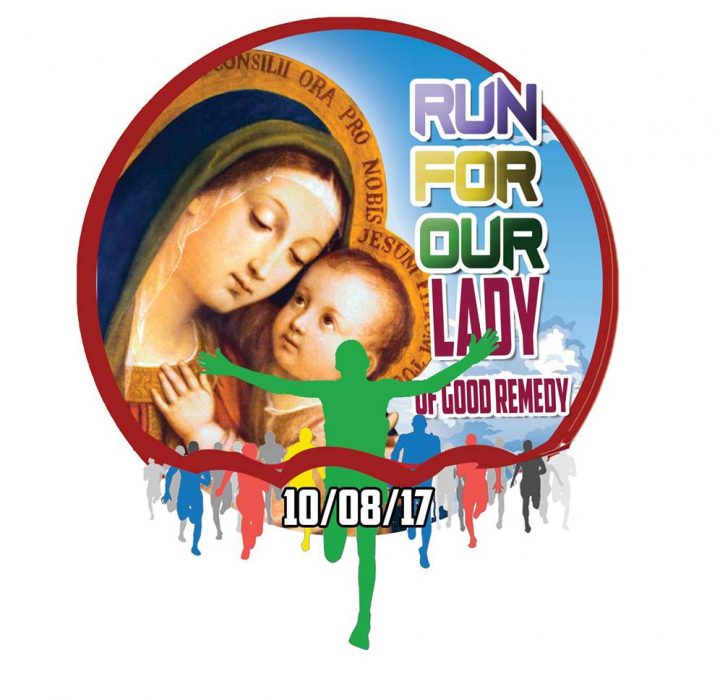 The advocacy in the Foundation is to help the poor families in the City of Cagayan de Oro and neighboring provinces. The organizers wants to continue this endeavor through the intercession of Our Lady of Good Remedy. As part of our social responsibility, this event will surely promote spiritual and physical well being of our participants as well. Thus, creating a life-long impact in their lives. This event serves as a fund raising to our foundation in sustaining our feeding programs in the region as we are doing this throughout the years since 1995.
Run for Our Lady of Good Remedy
October 8, 2017
PureGold Parking Lot Lapasan Cagayan de Oro City
5K|3K|1K
Organizer: Massa Foundaion Inc.
Registration Fees:
5K – P350
3K – P300
1K – P250
Registration Venues:
1. #72 BLDG 2nd Floor, RM No.3 Yacapin – Capistrano STS. Cagayan De Oro City
For More Information:
Efryl Kin A. Libago
Chairman of Fund Rasing and Other Events
0935-8686-221
Rolando C. Delfin
President
MASSA Foundaion Inc.
0905-4256-164