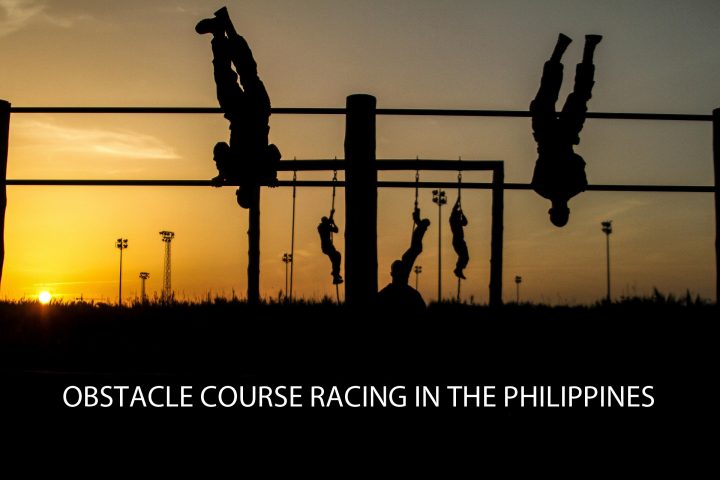 Obstacle Course Racing in the Philippines now in Full Gear
You can run fast, you can run far and you can lift heavy… so what's next? Time to combine them into one race.
Obstacle Course Racing (OCR) is fast becoming the next big thing in the Philippines. If you're into "Fitness", then OCR events should definitely be in your race calendar. Test your strength, speed, and endurance against the course and other OCR athletes.
If you're interested to get into Obstacle Course Racing (OCR) this year, then pencil in the dates of the 5-stop Obstacle Course Race series laid out from July 30, 2017 to January 28, 2018.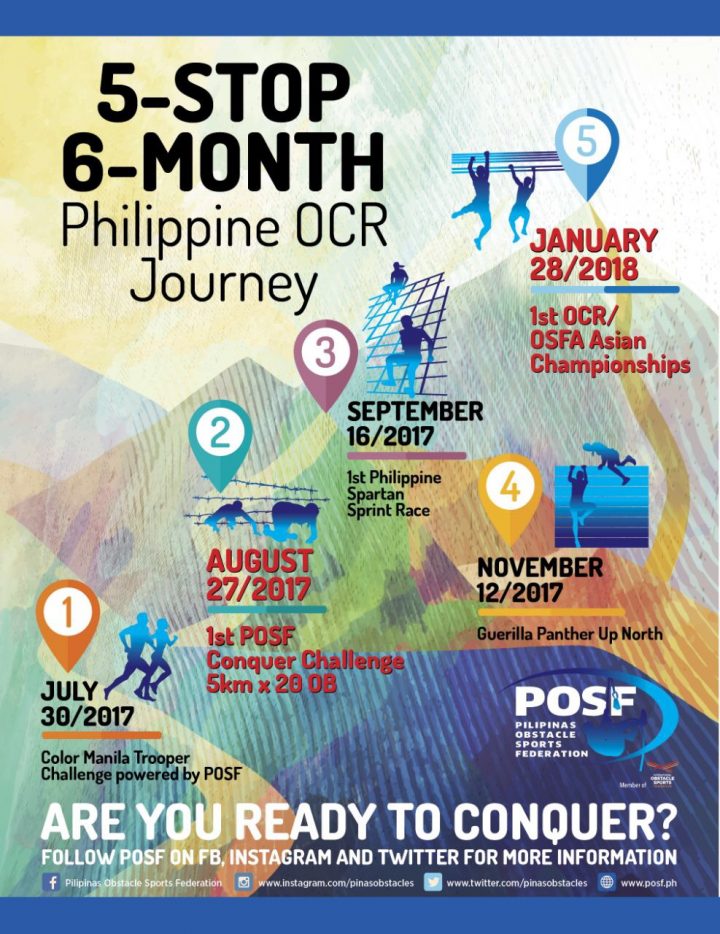 Stop 1. Begin your Philippine OCR journey by trying out 6 or 7 obstacles in an untimed 10km race on July 30 at McKinley West, Taguig. The Trooper Challenge is organized by Color Manila and powered by POSF.
Stop 2. After doing mall tours and public demonstrations, POSF has slated its 1st Conquer Challenge 5×20 on August 27 also at McKinley West. This will be a timed 5km-event with 20 obstacles. Joining these 2 events can better prepare OCRacers for the next event. – Sign-up Here
Stop 3. And for the first time, Spartan Philippines will launch its Sprint (5km+ with 20+ obstacles) event at Timberland Heights, San Mateo on September 16.- Details Here
Stop 4. As part of its continuing program, Guerilla Race will be organizing its 21-km. Panther Race, tentatively in Camp John Hay on November 12.
Stop 5. The 5-stop 6-month Philippine OCR journey will culminate with the holding of the 1st Asian OCR Championships on January 28, 2018 at Aseana, Entertainment City. This maiden OCR is a collaboration among International Obstacle Sports Federation (OSF), Obstacle Sports Federation for Asia (OSFA) and POSF. Racers will have to conquer never-yet-seen obstacles in the Philippines.
To hone your skills and train with POSF, visit https://www.facebook.com/PinasObstacles/
POSF is the National Sports Association on OCR recognized by the Philippine Sports Commission headed by Atty. Al Agra.
You can. We can. Dare to conquer.