Father and Son: Alex and Sky Guevarra
"Dad, I wanna be just like you when I grow up!" – Sky
You probably had told your father the exact same line like Sky did. His dad became the first man in his life that made him laugh, took care of him whenever he's hurt, and showed him unconditional love. In most cases, it is the father who inspires the son, However, in this story, the child became the inspiration a father needs. This is the story of Alex and Sky Guevarra.
Alex Guevarra is a successful Shared Service Center officer for Sony Pictures Group of Companies and now is in his early forties. He got to work in Japan for around 2 years together with his wife and Sky, and have just recently returned here in the Philippines. The Guevarra family loves the outdoors. They enjoy going to the beach, to mountains, and other scenic places, but what Alex can do is very limited due to his pre-existing heart ailment. Despite his passion, he avoided doing what he loved.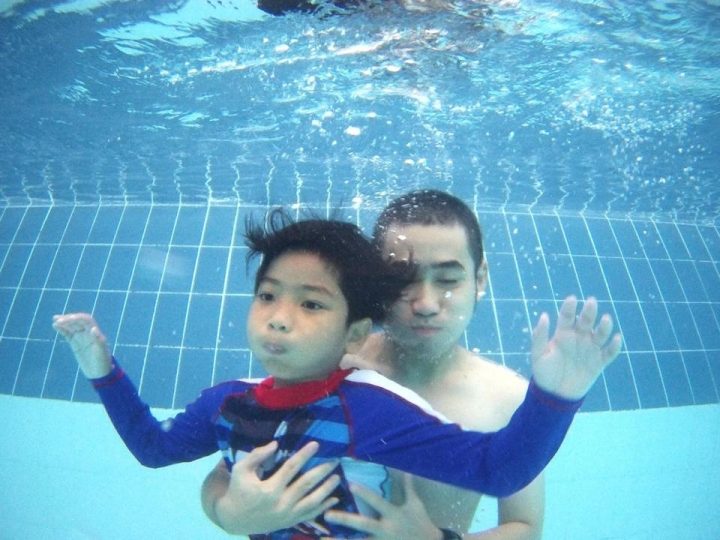 It was until Sky, who was 6 at that time, discovered his interest for swimming. Since they arrived at the middle of the school year and had to wait before Sky can go to school, Alex decided that Sky should take swimming lessons. Alex was thinking that if he couldn't continue his passion for sports, Sky shouldn't be restrained, too. He was at least happy that his son is doing what he loves.
One day, while waiting for Sky to finish his training, Alex got to talk to other parents. They noticed that Sky really swims well, and suggested that Sky might want to join Alaska Ironkids. Sure enough, Alex became very supportive and he asked Sky if he wanted to join — he did, so training begins.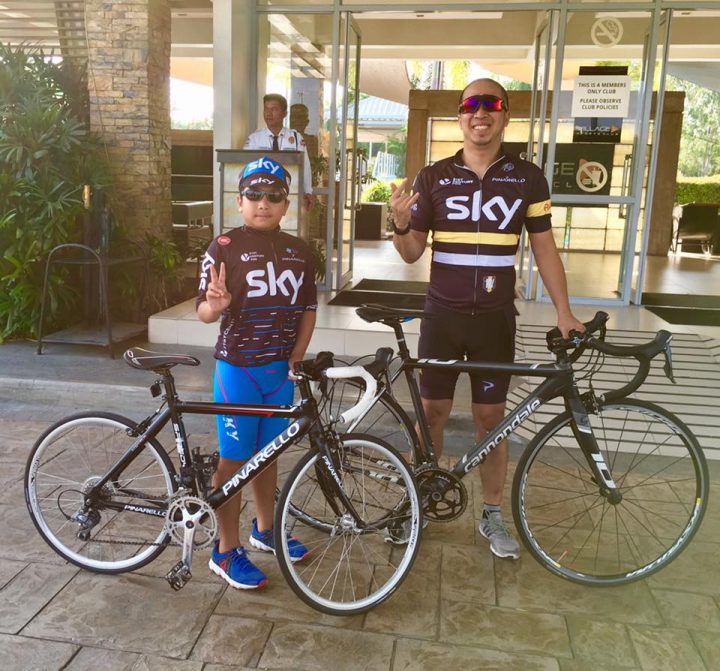 Both Father and Son decided to aim and join the 2015 Alaska Ironkids. Alex recalls that Sky actually had a hard time during his first year of training, and there are moments when he actually wanted to give up. He shouted, "Son, it's okay if you don't want to continue, anymore. Don't force it." But instead of giving up, Sky pushed forward and persisted towards achieving his goals. That moment changed Alex's perspective in life.
Alex thought that if his 6-year old son never gave up despite the challenges, why should he? That teared Alex up as he cheered to see Sky crossing the finish line at his very first Ironkids race. That day Sky not only finished the race, but he also placed 1st in the play category, that moment rekindled his passion for sports and brought him and Sky closer than before.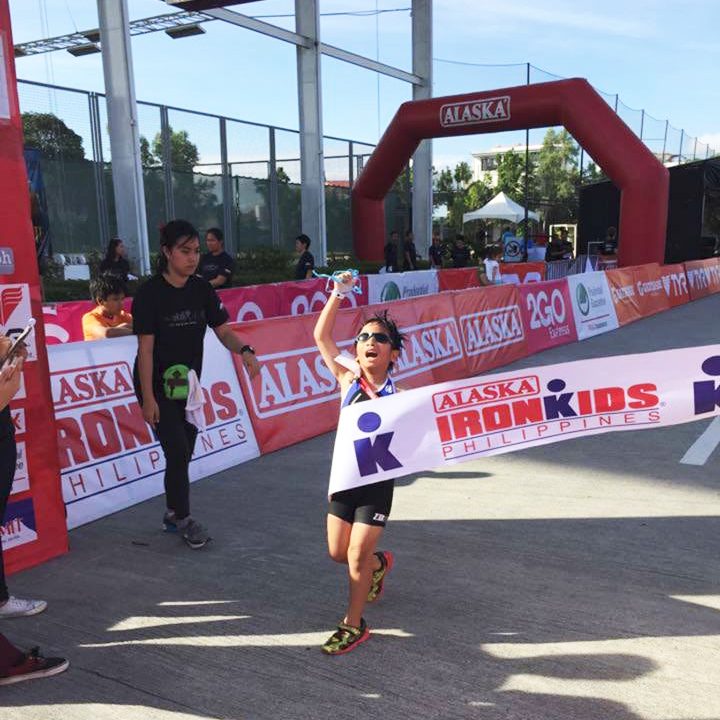 "Ironkids, often times, are being inspired by their parents. Sa akin naman, baliktad. I'm being inspired by Sky. I accompany him during training, then it's a win-win situation — he's training to compete, and I'm training for my health," says Alex during our interview.
Ironkids, often times, are being inspired by their parents. Sa akin naman, baliktad. I'm being inspired by Sky.
After that race, Alex asked his doctor if he can at least try to be more active, and the doctor agreed with proper maintenance. It was a struggle for Alex to start training at first, but like Sky, he didn't give up. This time around, it was Sky cheering him on to not give up. Alex may not be an Ironman, but he is now happy that he can now enjoy his outdoor trips fully with his family.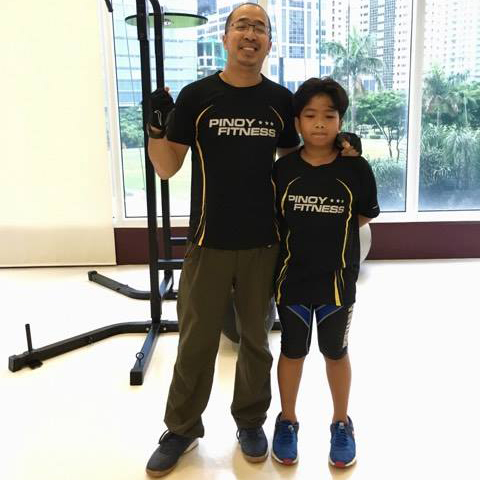 Like the story of Alex and Sky, there will always be the someone who inspires and one who is inspired — or may be a little bit of both. Did your dad inspire you? Or like Alex, is it the other way around? Father's Day is just around the corner, it's the best time to show them you care.
To all fathers out there, the Pinoy Fitness community salutes you.
Happy Father's Day.