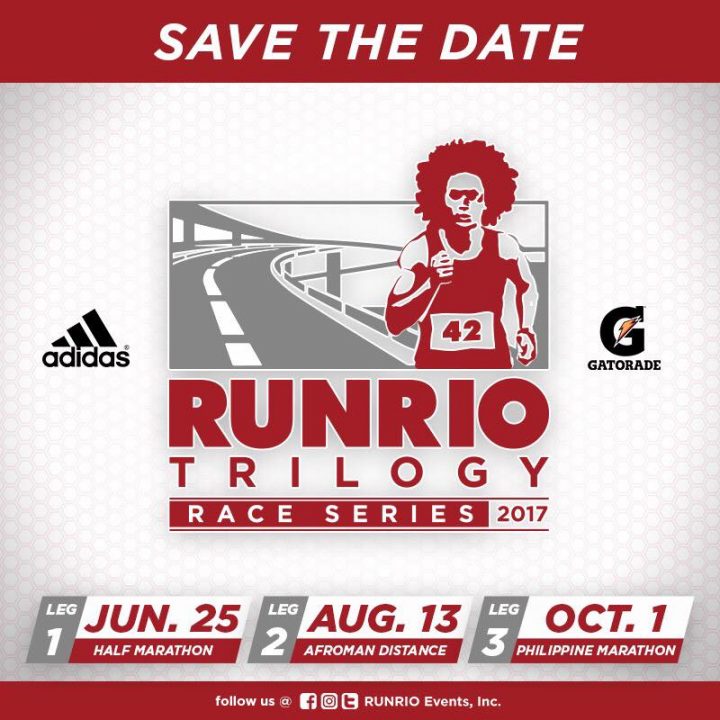 Finally! It came a bit late, but the RunRio Trilogy Race Series is back! Sponsored by Adidas and Gatorade the first leg of the series is set to happen on June 25 with a half-marathon distance, 2nd leg on August 13 with the Afroman 32K Distance, and finally a full marathon on October 1 for its 3rd and final leg.
Also looking closer at the released poster of RunRio, we can't help but notice that the runner (Coach Rio) wearing a 42K race bib and he seems to be running along the Skyway… which makes us wonder, will the Philippine Marathon leg on October 1 be on the Skyway? What do you think?!
RunRio Trilogy Race Series
1st Leg – June 25, 2017 (Half Marathon)
2nd Leg – August 13, 2017 (Afroman Distance)
3rd Leg – October 1, 2017 (Full Marathon)
Save the Date! More details soon!