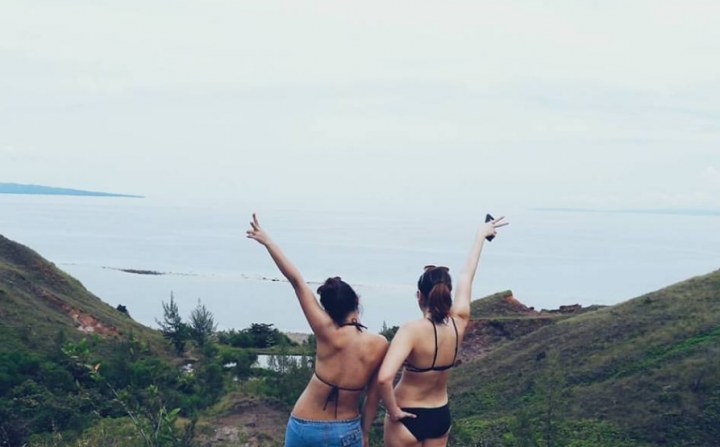 Five (5) Beach Destinations for your Summer Bods
SUMMER! SUMMER! SUMMER!
That time of the year has finally come, where bikinis are in and beach bods bask in the sun.
As temperatures rise and days get longer, there is really no other way to spend it best than going to the beach-each (as Nicki Minaj would put it) and get away from the city life (AKA traffic). Living in a country where we are known to have the best beaches, we are indeed #BLESSED with the best summer go-to spots. So, I say we take advantage of what our country has to offer every chance we get.
Nearby beaches, check!
Batangas, La Union, and Zambales are my top 3 picks for those who prefer quick beach trips. For Batangas, you may want to check out the strip of Laiya for cheap beach front accommodations. If you're a surfer chick/dude, La Union is the best way to go. Check out Flotsam Jetsam to get that hippie #feels while at the beach. Zambales cuts across both Batangas and La Union. You can surf in Crystal Beach or chill by the beach in Liwliwa or Capones Island (which is just a boat ride away from Zambales port).
Now, let me give you a rundown of my five picks for those who prefer to travel via plane ride.
*All photos are taken by me unless stated otherwise.
1. Coron Island, Palawan
Coron Island is a popular tourist attraction. Pretty sure most of you have seen photos of it all over the internet, included in list like these. But tbh, the photos can only do so much. It doesn't really do it justice.
The island is only a 20-minute boat ride from Coron Town proper. Its impeccable horizon will welcome you as soon as you come ashore and I assure you everything you'll see, from clear waters to beautiful rock formations, will leave you in awe.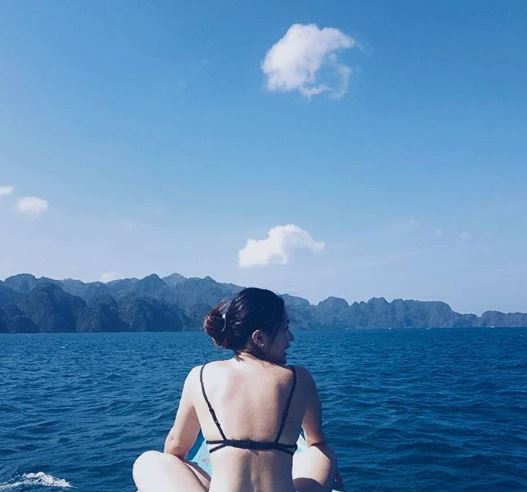 But wait until you visit Coron's primary attractions – Kayangan Lake and Barracuda Lake, and let its crystal-clear water and Instagram worthy view speak for itself.

Photo care of flicker: julesnene and amorey
Apart from the lakes, Coron is also known for its magnificent lagoons. I would personally recommend visiting the Green Lagoon and Twin Lagoon. The moment I got to see and swim in both lagoons, everything felt surreal. I've traveled to different islands and swam in beaches but these lagoons were really something else (I can't even find the right adjective to describe it).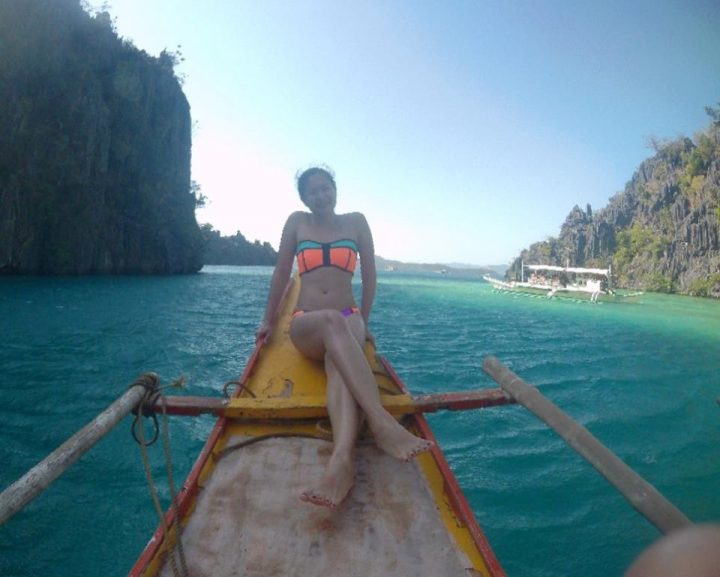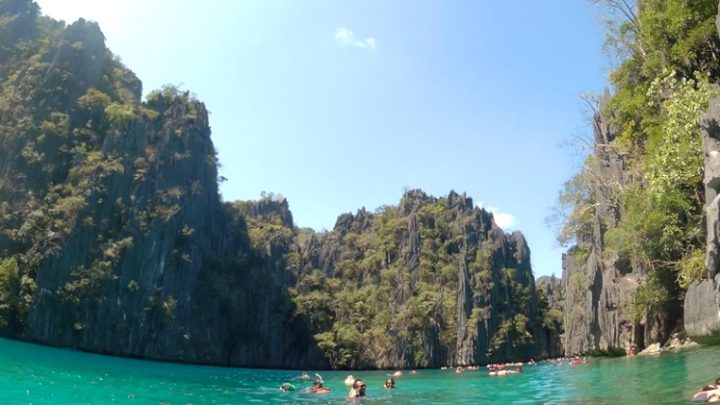 The lagoons' clear emerald waters, beautiful coral reefs, and lime rock formations combined are altogether witnessing the true wonders of nature. It will take your breathe away.
Of course, everything will not be complete without visiting Coron's beautiful sandy beaches. Common stops include Banol Beach, CYC Beach, and Beach 91. A little far off the island are more secluded beaches like Pass Island, Banana Island, and Malcapuya Island.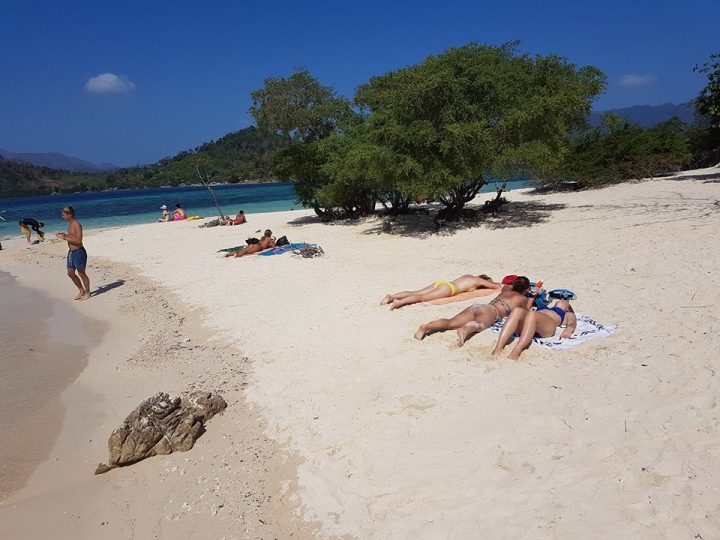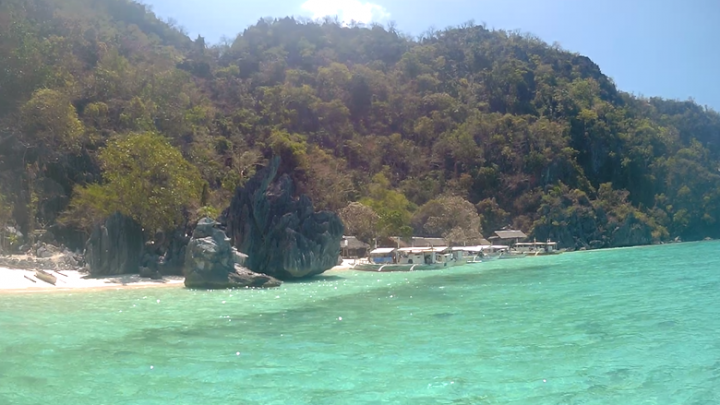 Taking a stop in one or two of these islands is a perfect breather if you're feeling a bit tired from all the snorkeling and diving activities from one place to another. However, if you can spare some more energy, you can even go kayaking by the beach and get those arms to work.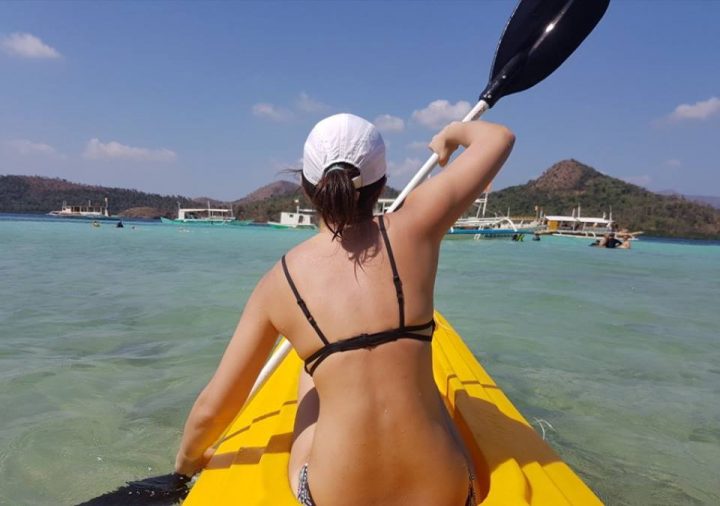 Overall, Coron is my top pick. You get the best of everything once you decide to book that ticket and explore what it has to offer.
NOTE: There are travel and tour companies in Coron where you can avail of cheap tour packages inclusive of boat rental and meal for the day. Once you land in Francisco B. Reyes Airport (bUS, these travel and tour companies have booths by the arrival gate. You may talk to the representatives right then and there and avail of tour packages. If you want to plan ahead, you may check JYC Travel and Tours.
2. Panglao Island, Bohol
When you say Bohol, the first thing that goes into your mind is Tarsier. But surprise, surprise, its also a haven of the best beaches and marine sanctuary in the country.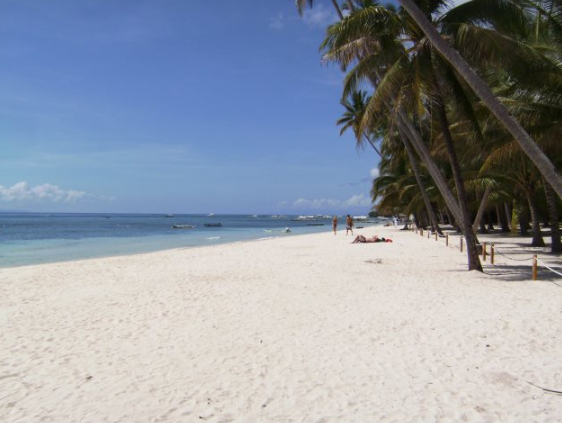 Photo care of Alona Beach Guide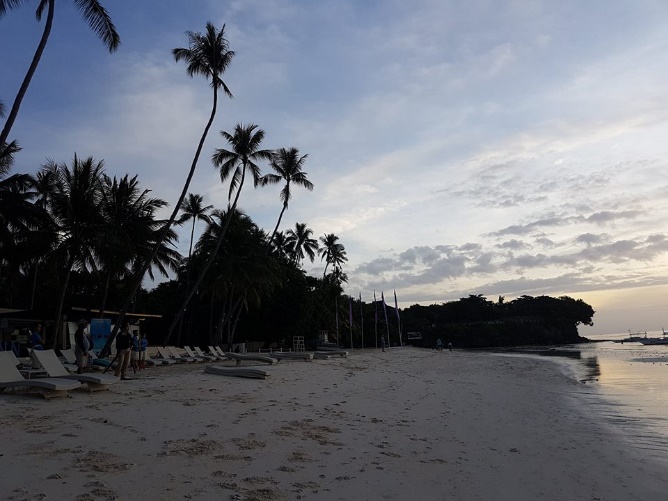 Panglao Island is often associated with Alona Beach, a boracay-like island with strip of resorts and establishments in the shoreline of the island. If you want to get a nice tan and easily get access to the yummiest sisig and fruitshakes, then Alona Beach is where you belong.
A boat ride away from Alona Beach, you can check out Virgin Island and witness the white sandy paradise of Bohol. It is a perfect get away from the crowded strip of Alona, especially when you want some peace and quiet. Once you're there, all you need is your tanning lotion, sun block, a good book, and you're set to go! Go buy some banana-cue as well to complete the equation. Yes! There's a banana-cue vendor in the island, just right for your afternoon meryenda. They also sell hard boiled eggs, perfect for #protein! SCORE!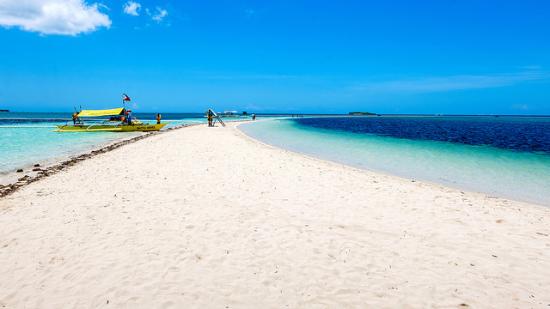 Photo care of TripAdvisor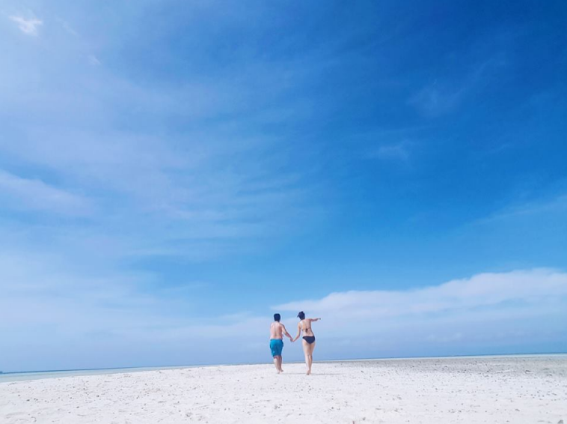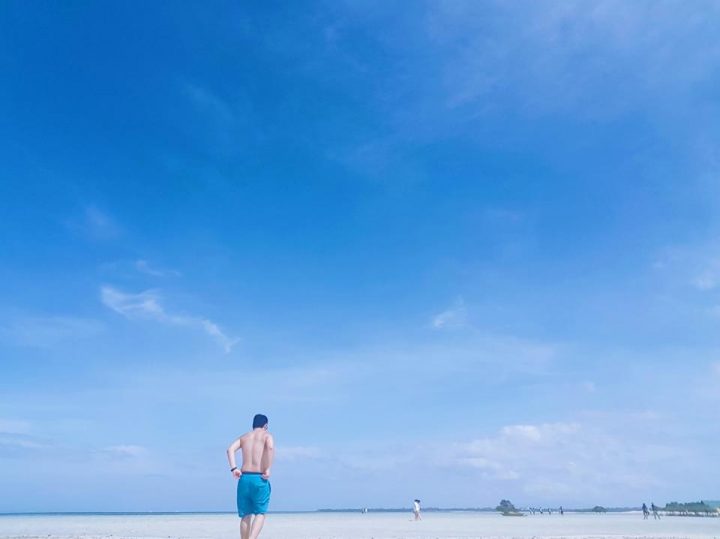 If you want some 'corals appreciation', you can head over to Balicasag Island to snorkel. You just have to test your luck and catch it when there are not much people snorkeling. It's a bit hard to snorkel when the area is filled with masked tourists taking go-pro shots here and there (take it from me #HUGOT).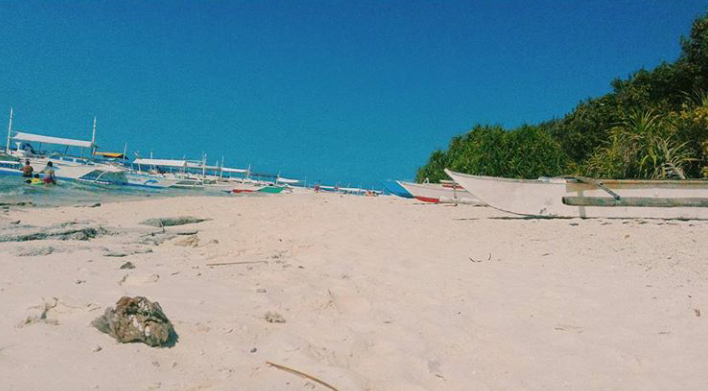 Bohol is perfect if you just want to relax and have a beach view to wake up to. It gives you a balance of the relaxing beach life and nightlife.
3. Kalanggaman Island, Leyte
Here's a trivia, Kalanggaman is a word from Leyte's local dialect (which I believe is bisaya). When translated, it means 'bird'. They named the island as such because it looks like bird when seen from an aerial view. Now that's something you don't hear every day (also that's the only trivia I know)!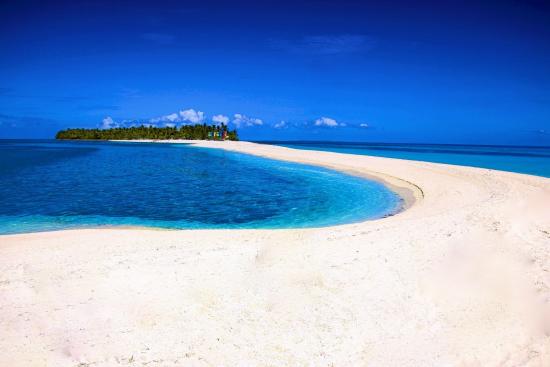 Photo care of TripAdvisor
Kalanggaman Island is located in Palompon, a province of Leyte, and is slowly gaining attention thanks to social media. The pristine beach is famous for its white powdery sandbar and crystal clear blue waters.
I am glad that the island is still uninhabited until now. This was definitely a good call from the government of Leyte. I am all for the continuous preservation of the island's beauty. It's a shame to put an island like Kalanggaman to waste. I'm crossing my fingers that no one would dare transform it into another Boracay. Oh, please, no!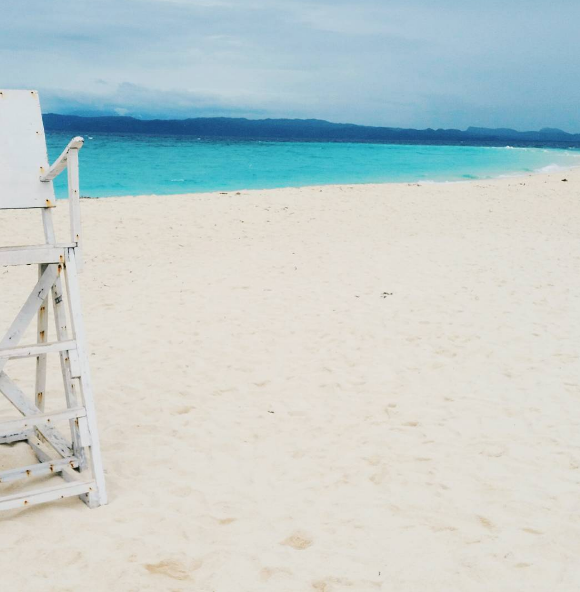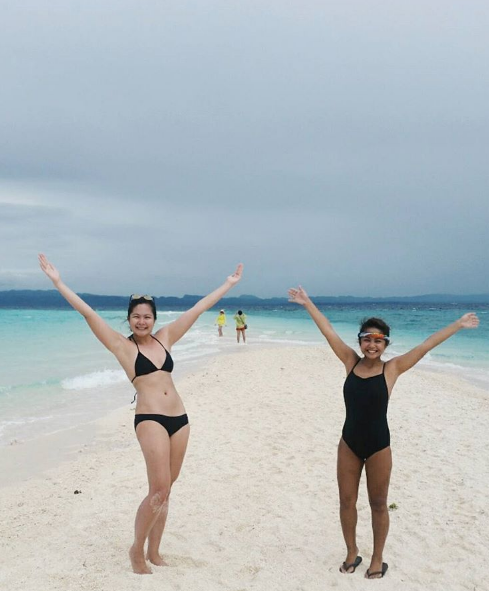 Don't worry, if you wish to stay for the night in the island, they do allow it (but only to a certain amount of visitors, if I'm not mistaken). You should be willing to camp and have your own tents or pay rental. Take note that there are no restos or water (except for beach water hehe) in the island, so campers should definitely bring their own supplies.
Kalanggaman is the very definition of paradise. If you're in search for an island that will live up to its expectations, book that ticket to Tacloban now and off you go to Palompon.
4. Malalison Island, Antique
Don't be scared. There were no aswang sightings here or whatsoever, just a nice island.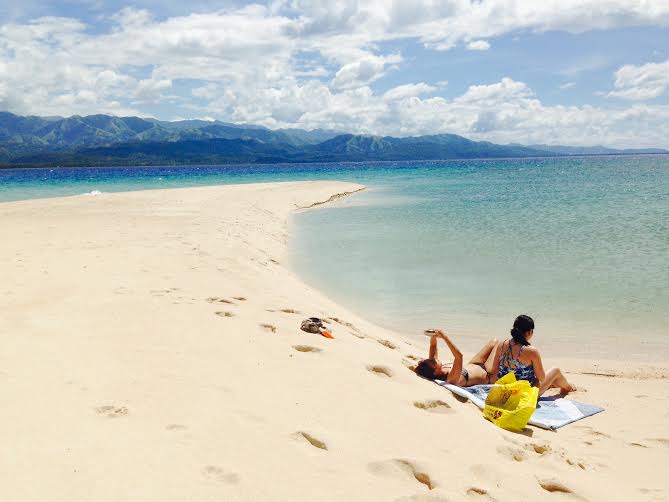 Photo from TripAdvisor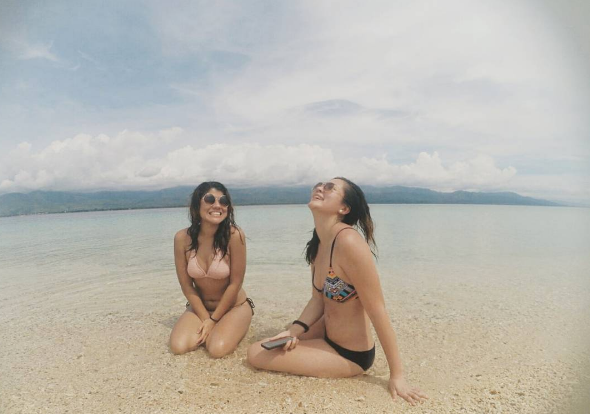 Malalison Island is found in the municipality of Culasi in Antique. It is another one of those unspoiled beaches in the Philippines which prides itself with a white sand beach. What makes it more special is the magnificent view you'll get with a 30-minute trek to the peak of the island's lone mountain.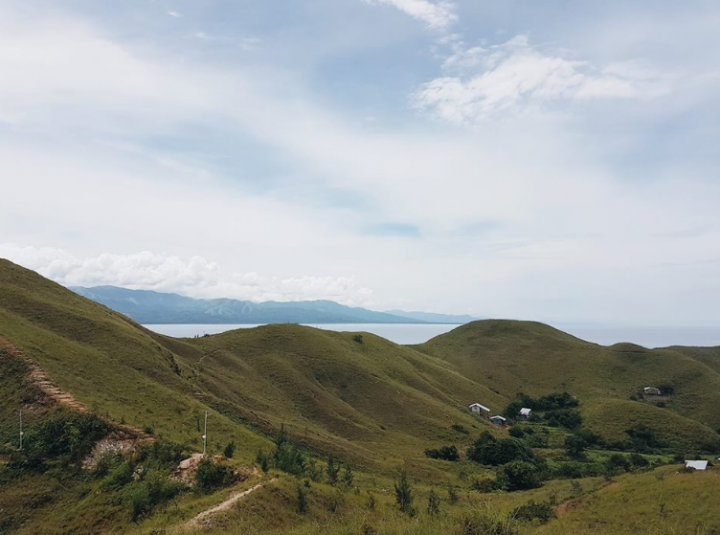 The trail going to the peak of Malalison Mountain is doable for beginners. My friend and I did the trek in slippers and we were both noobs, so, I'm sure you'll be fine.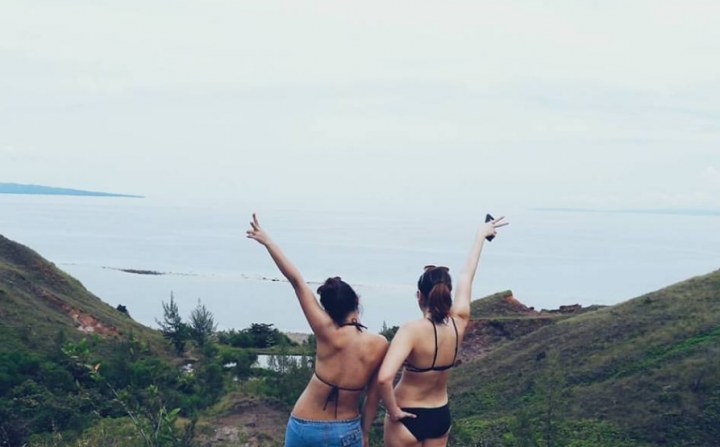 It's a 30-minute to an hour trek depending on how fast you can go. You also have the option to finish the trek towards the other end of the peak or stop when you reach that part where you can already see a good view of the whole island. Of course, my friend and I chose the latter.
Once you reach the island, locals will welcome you. They have guides who can assist and take pictures of you when you decide to do the trek.
The island, although it is not so known as a tourist spot yet, already has everything you need.
The Batabat Coral Reef can satisfy your eyes with beautiful corals and fish when you snorkel, there's a sandbar for taking that Instagram worthy photo, and lots of opportunities for taking selfies amidst perfectly blue sky and powdery white sand.
Bugtong-Bato Falls
A little off the island's radar is Antique's best kept secret, the Bugtong-Bato Falls. If you're convinced to visit Antique, might as well consider to include this as part of your itinerary. I promise, you will not be disappointed.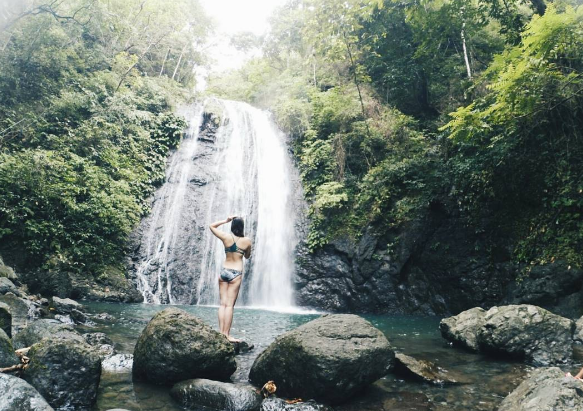 The falls is located at Tibiao, Antique, about 7 kilometers away from town proper. You can take the bus from the Antique town terminal to get to Tibiao. You need to take a habal-habal ride to enter the path going to the falls and trek all the way to reach Bugtong-Bato.
NOTE: There are local guides who will assist you for the habal-habal and trekking.
Going to Antique needs a little bit more effort in traveling, since there are no direct flights going to the province. You need to book a flight to Kalibo and take a 2-3 hour bus ride to reach it. This is a perfect get away if you want to steer clear from tourists and enjoy the beach and sightings.
5. Isla de Gigantes, Iloilo
With the word 'gigantes', you assume that Isla de Gigantes means 'giant islands'. While that is close enough, Isla de Gigantes actually means 'Islands of Giants'. It is composed of ten islands made up of saltwater lagoons, white sand beaches, and sandbars.
Cabugao Island is the most popular island among Isla de Gigantes. It is uninhabited, so tourists come and go. What I love about this island is the feeling of getting stuck in between of clear waters. Not a bad thing to get enough that #SummerFeels, right?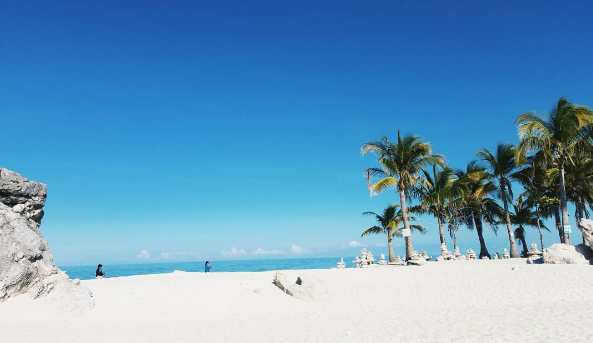 You can get a beautiful view of the island just by doing a 3-minute trek. A couple of uphill steps wouldn't hurt, especially when you get to see an amazing view in exchange.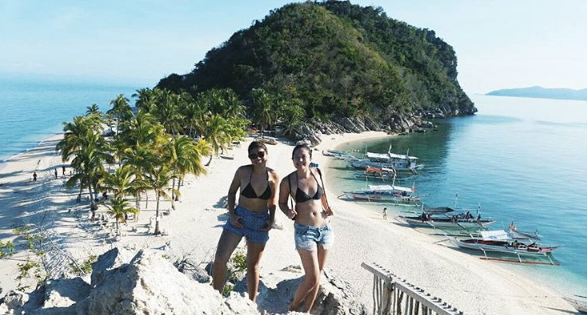 Another one from Isla De Gigantes is the great Tangke Saltwater Lagoon. The lagoon is located in a hidden spot amongst the cliffs of Isla De Gigantes. You'll be surprised though that even if its 'hidden', tourists flock the area to get a good view and swim in the lagoon every peak season. But don't worry, amidst the tourists, the lagoon is still worth the visit. Seeing it and swimming in it is both a feast for the eyes and a delight for your summer bod.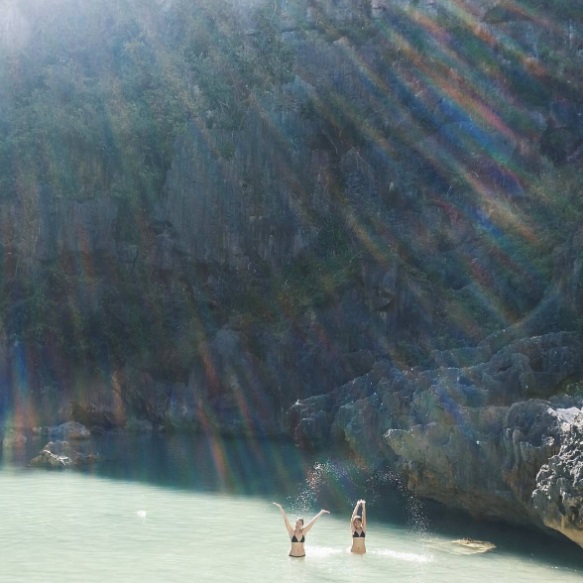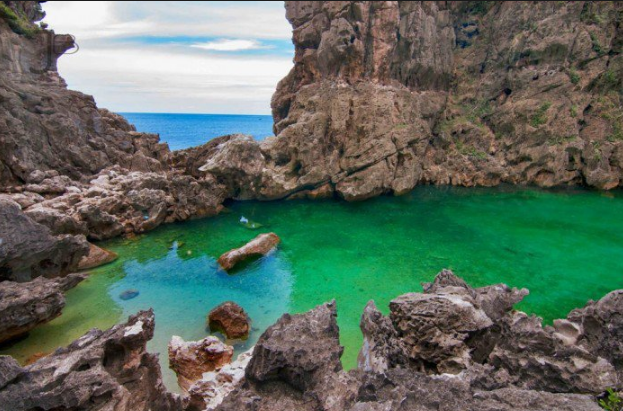 Photo by TripZilla
Our country, being a haven of beautiful islands, makes the possibilities endless in searching for that perfect paradise. For now, let this help you get started in planning your summer vacation and make you become a person consumed by wanderlust.
Follow me and my travels on my personal IG account: @kimmdy and may we be bitten by the travel bug always! See you in PARADISE!