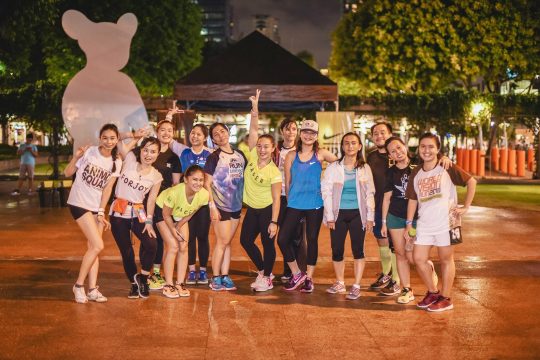 Nike Prepared Me to Stay Fit During the Holidays
I never got the hang of running regularly. Sure I was able to run two full marathons in the past; but I went into hiatus summer of 2015. I got back into running summer of this year by preparing for Nike Women's Half Marathon. I got to join a few 5k fun runs and weekend runs with friends after that but I still wouldn't say I was back to regular programming. Heck, most of the times my boyfriend literally drags me out of bed to run!
When Jeff, asked me if I want to be part of Nike's Holiday Campaign wherein I had to commit myself into running for four weeks, I was like "sh*t commitment pero sige fight na yan!"
Next thing I knew, I was having coffee with friends from Nike while they walked us through the Nike Holiday Campaign. The campaign aims to encourage everyone to continue taking care of ourselves even if, ESPECIALLY that the holidays is fast approaching. And of course to jumpstart the campaign, they gave me and my NFFs a starter kit: Nike apparel from head to toe! Yeyeye!!!
During the four weeks that I'm in the campaign, I WAS ABLE TO RUN AT LEAST 2X A WEEK!
For a person who is in a love hate relationship with running, that is a huge achievement! My boyfriend still had difficulties waking me up but I guess the struggle was lessened? Haha! I felt giddy, I felt a sense of fulfillment every time I got to tick off a run in the week's program (more about this below).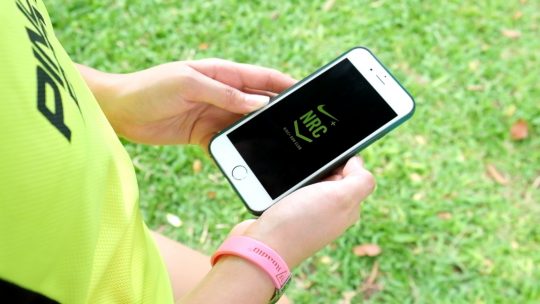 I've got to learn more about the NRC App as I use it throughout my runs. Here are my favorite things about the app:
Personalized Program
Whether you're a beginner or an advanced runner, NRC App's My Coach feature will help you run farther, faster with personalized, adaptive, and flexible programs! One of the things I love about My Coach is the Benchmark Run wherein it will determine your week's targets based on your pace and progress. The program is also flexible, so if you miss Tuesday's workout and want to catch up on Wednesday, it's totally fine! You can adjust your schedule in the app!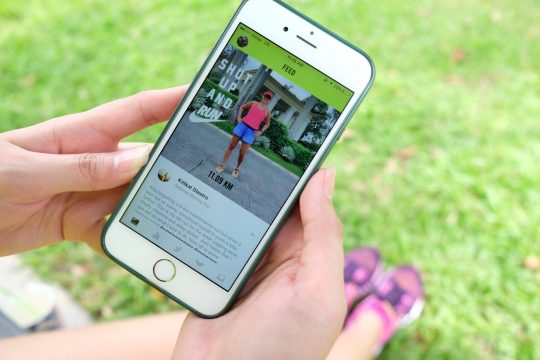 Keep track of friends' progress
The NRC App is just like your Facebook or Instagram app: you can add friends and see each other's posts! You can give hearts to their progress and leave a word or two for finishing a run! Did I mention you can take selfies and photos inside the app and share them with your friends? You can also discover other runners in the community via the hashtags #justdoit #werunmnl #betterforit, among others!
Stickers
Oh don't get me started with stickers! NRC App sure does know how to make running more fun! So they let you take photos AND add stickers before sharing them?? I am sooo in! In case you want to know, my favorite is "Sexy Pace."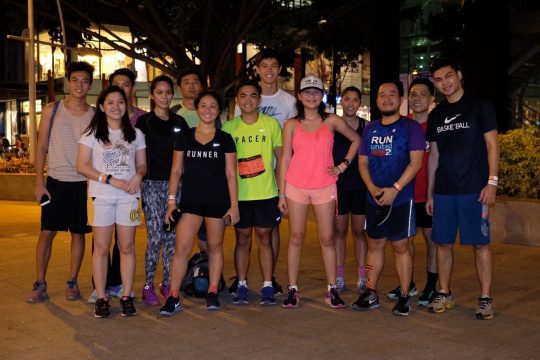 Easy registration to NRC events
There are days we want to run solo to for some "me" time, there are days we just want to have running buddies for that added push! Using the NRC App, you can check out and register for running events happening in your city! Just show up in your running gear at the designated Nike activity area and they got everything covered: hydration, bag deposits, coaches, pacers!
I've joined a lot of these NRC events in BGC (happens every Tuesday and Thursday at 7:34pm) and boy was it always fun!!
Connect Spotify and Apple Music
I don't know about you, but I love love love listening to my Spotify playlist whenever I run solo. NRC App made it easier for me as I don't have to switch from one app to another to start my playlist. Sometimes I let Spotify curate a playlist for me based on my average pace! Just like what Mareng Nicki once said, it's all about the pace, about the pace, no chever!
Yes, I'm happy I've finished the 4 week Holiday Campaign. And guess what? I've actually signed up in My Coach's 8 week plan! If you're like me who never gets to stick to a routine, or you simply want to avoid gaining too much holiday weight, I say you download the NRC App now! It's available for both iOS and Android.