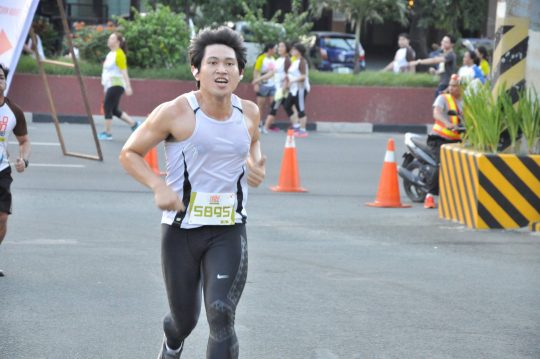 Ralph Du: From Fat to Effin' Fit
In 2013, Ralph Du, then 22 years old, joined the reality show The Biggest Loser together with his brother Christian, in an effort to lose weight. They did not become the ultimate winner of the season, but the experience has pushed him to lead a healthier lifestyle and keep the weight off for good.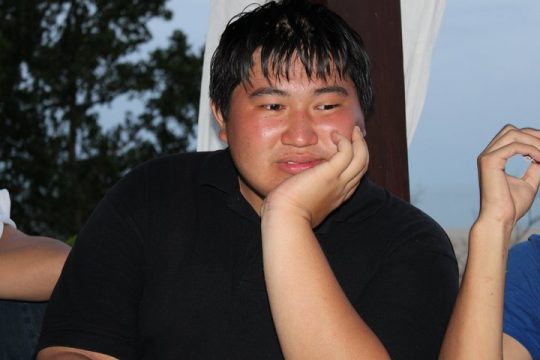 Food, Food, Food
After his dad retired from being a country manager for a Japanese electronics company, Ralph's family got into the food business, running a series of canteen, restaurant, and catering operations.
All the food, Ralph shares, was prepared and cooked near their home. "Pag dilat namin, pagkain kaagad ang nasa harap namin."
With all this food around them, the natural tendency was for him and his four other siblings to eat a lot. Yes, he would play basketball and go to the gym, but he didn't lose weight as he ate more food than his body could burn.
"I began to justify my behavior… okay lang kumain ng marami kasi ib-burn off ko naman," he says. "Since araw-araw ko namang nakikita ang sarili ko sa salamin, hindi ko napansin na ang laki na pala ng tinaba ko."
His weight soon ballooned to 270 pounds.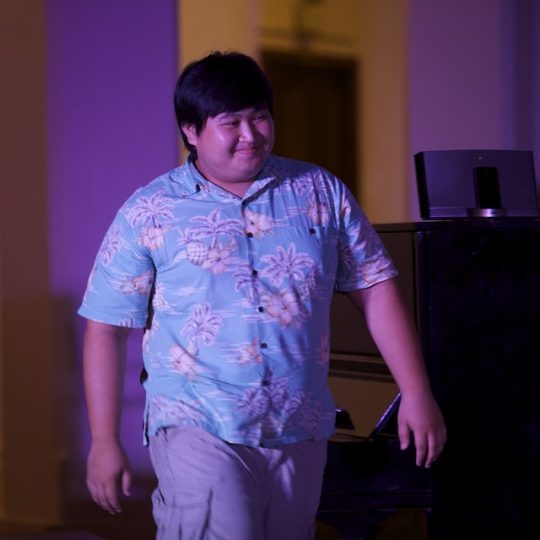 Joining The Biggest Loser
The first season of The Biggest Loser was taped in a resort managed by Ralph's dad in Caliraya.
"Sabi niya doon sa production team, 'Sabihan ninyo ako pag may audition, ipapa-audition ko 'yung dalawang anak ko."
After going through a series of screenings, he and his brother Christian were accepted.
The brothers, who help manage the family's food businesses, had to quickly turn over their responsibilities to their other siblings and entered the show's weight loss boot camp in Bulacan, where they stayed for close to 6 months. The Dus and the other contenders were isolated from the public, completing a series of challenges to complete and a workout program to follow.
Practicing what they learned
He and his brother did not advance to the final round, but this did not stop them from living a healthier lifestyle – they applied what they learned from The Biggest Loser even after they left the show.
"I learned that consistency in working out, and not the variety in workout activities, is one of the things to remember if you want to successfully lose weight," he says.
He thinks Filipinos in general get easily discouraged when they don't see results from their weight loss efforts and immediately try something else, or quit entirely and just go back to their old lifestyle.
"It's all in the mind," he says. Once a person has developed mental toughness, Ralph says he or she can reach any fitness goal and overcome whatever challenge that comes their way.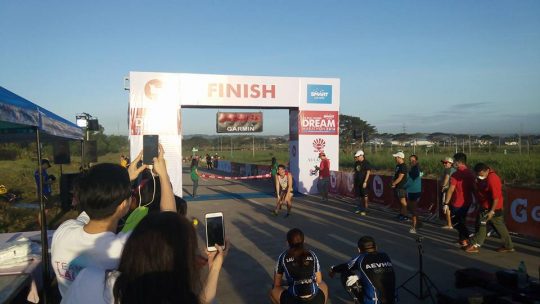 Making fitness a part of his lifestyle
If his love for food caused him to gain weight, it is also his love for food that serves as his motivation to keep it off. Ralph makes it a point to integrate working out into his daily schedule so he can continue to enjoy eating what he wants – but also in moderation.
"You don't have to drastically change your lifestyle, you just have to integrate working out into your lifestyle," he says.
Ralph always brings his workout clothes wherever he goes and makes it a point to set aside an hour or two of his day in the gym.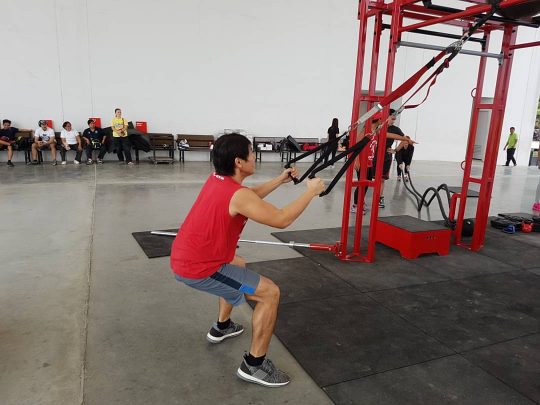 "Mabigat ang pakiramdam ko kapag hindi ako naka-work out," he says. "I really make time for it."
Many people consider gym memberships as expensive, or an unnecessary expense. Ralph knows this, but he says that it's a matter of making health a top priority. "Look into your current lifestyle and see if there's anything you can sacrifice. Why not allot the money you spend on things like cigarettes or signature coffee to a gym membership instead?"
He also adds that simple changes like avoiding fried food can make a significant difference.
"Kung gagawin lang nating mas healthy ang paraan ng pagluluto, mas magiging healthy ang Pinoy."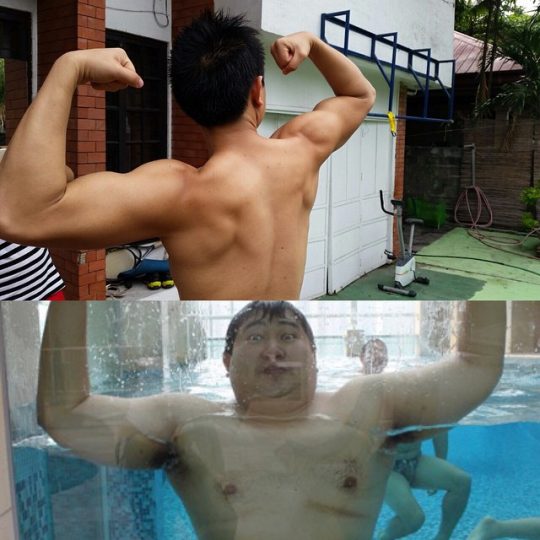 Getting Fitter and Faster
Ralph wasn't content with losing the weight; while he is now at a healthier 160 pounds, he continues to push himself to become a leaner, stronger, and ultimately, become the fittest version of himself.
"The goal is to have a body like Derek Ramsay or Piolo Pascual," he laughs.
Aside from becoming a HIIT coach, Ralph also got into running. After doing two full marathons and one half marathon, he discovered that he enjoys 3K and 5K runs the most, and he excels in them – he even went up the podium in the 3K category of the recently concluded World Vision Run.
"I look at my before and after pics," he says. "Ayaw ko na talaga bumalik sa dati."
With his newfound discipline and self-confidence, Ralph feels that people now take him more seriously at work. "Dati, they always look for my Dad and prefer to talk to him," he smiles. "Not anymore."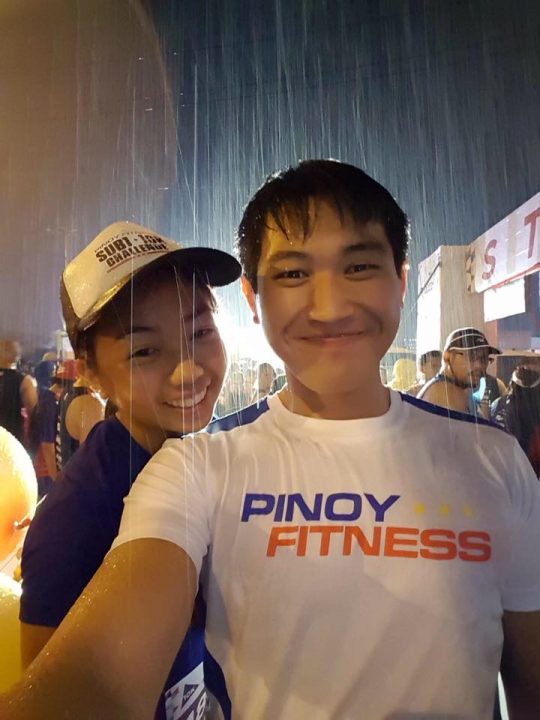 "Kapag gusto mo ang isang bagay, laging may paraan," Ralph says. "Sabi nga ni Papa, ang tao nga nakalakad sa buwan – so walang imposible."
Ralph and his family are coming out with a book where they share how they became fit as a family – watch out for it!