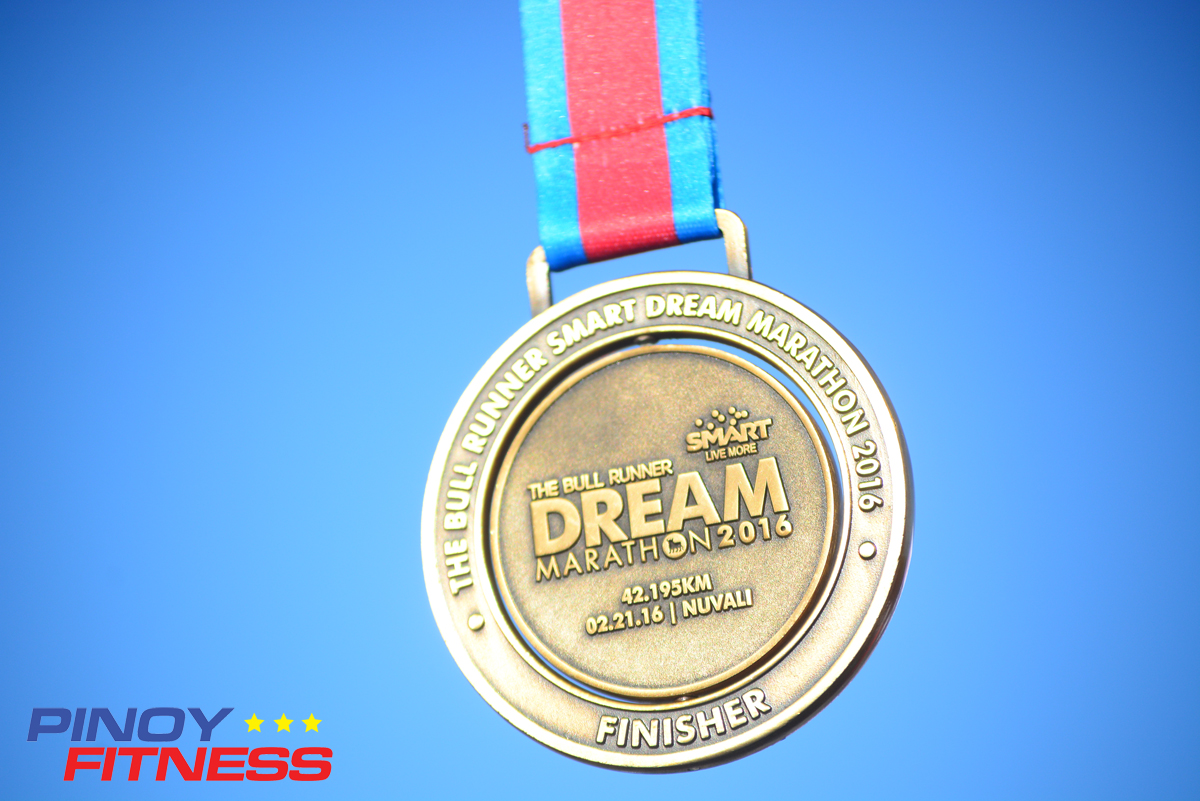 Finish Line Moments at the TBR Dream Marathon 2016
Besides being exclusive to 1st and 2nd time Marathoners, another main reasons why The Bull Runner Dream Marathon is so special is that Jaymie Pizarro (aka The Bull Runner) makes sure that every year the race is limited to a size where each runner will have an opportunity to shine, especially at the finish-line.
There are only a handful of intimate events like this every year, so if you find yourself joining one of these races, make sure to take the opportunity to get your best finish line photo ever!
Here are some basic poses you can try:
1. Run Towards the Camera
– Run towards the finish line with a good pace, just enough to give time for the Photographers to get a good shot. Don't Sprint!
– Don't Forget to look at the Camera and Smile!
– Strike a Pose and Continue Running a few meters after you cross the finish line, don't mind or STOP your GPS Watch, a lot bad photos are taken this way.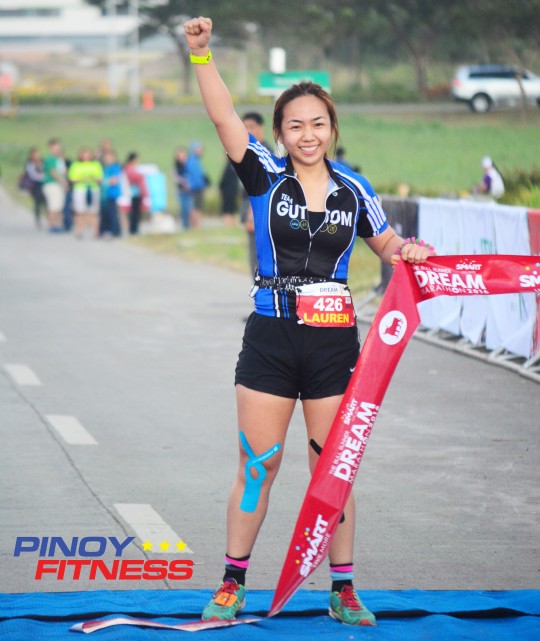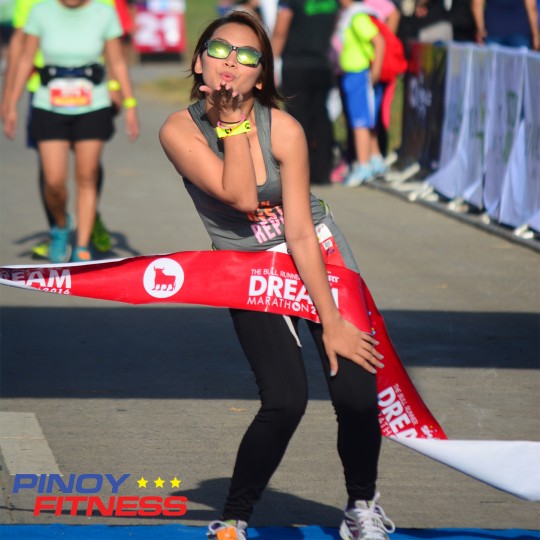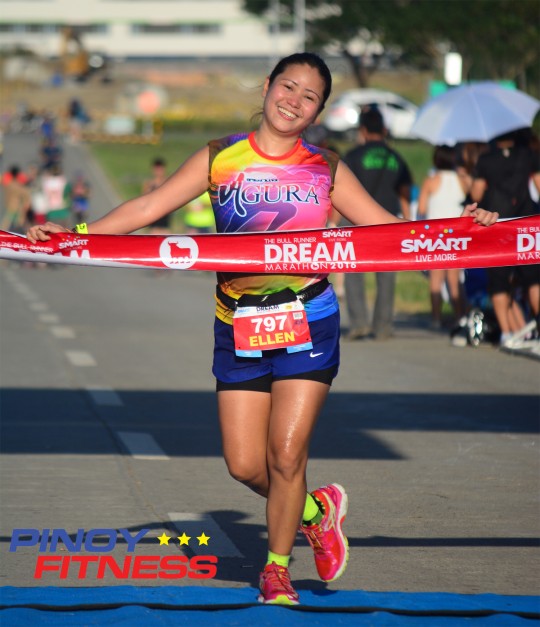 2. Stop and Strike a Pose
– Make a complete stop just in front if the Finish Line Ribbon
– Choose 1 or several of your favorite poses, make sure to look at the camera, and Smile :)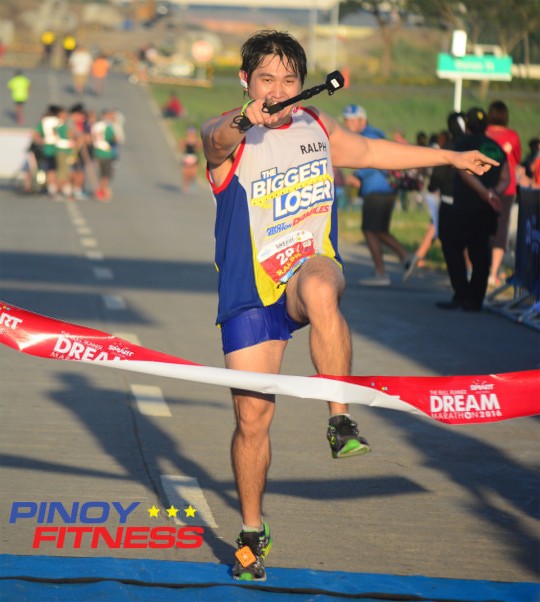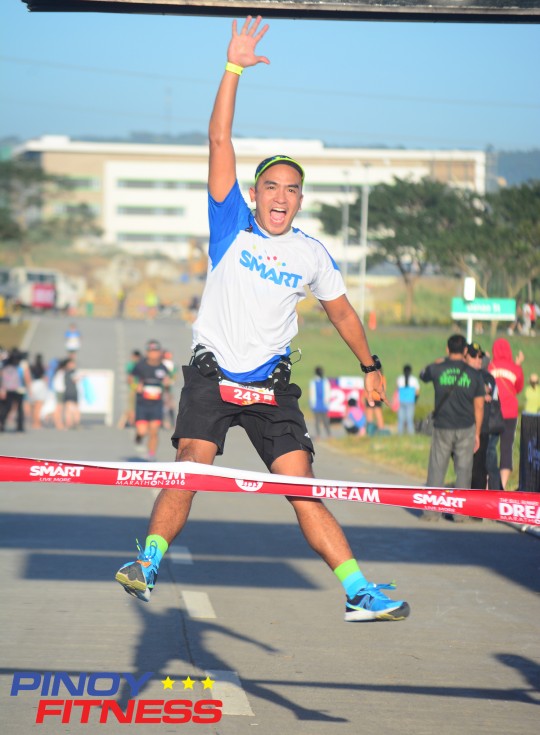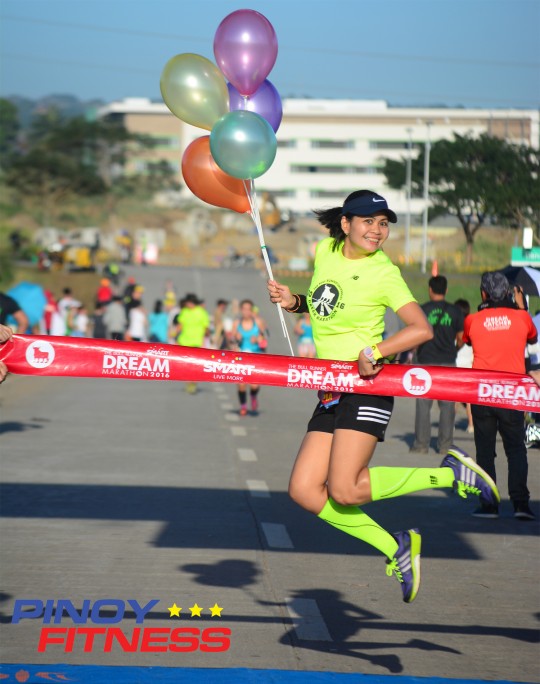 3. The Jump Shot!
– Make a stop just in front of the Finish Line Ribbon, then prepare to Jump UP!
– Don't Sprint and Jump towards the Finish Line
– Be Careful about this pose, it can cause your legs to cramp…
4. Together with your Loved Ones
– Ask your Loved Ones to wait just a few meters before the finish line
– If they can run, ask them to run with you
– If not, carry them and walk slowly towards the finish line :)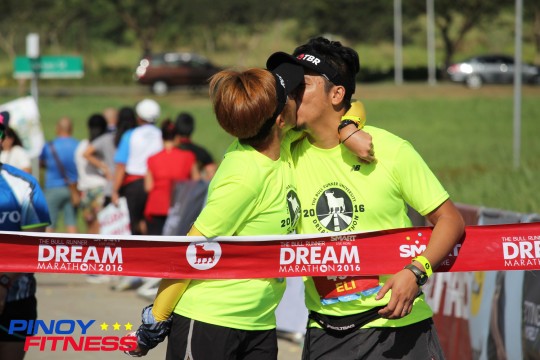 5. Seal it With a Kiss
– Hold the Kiss for a few Seconds for the Photographers to take the Perfect Shot.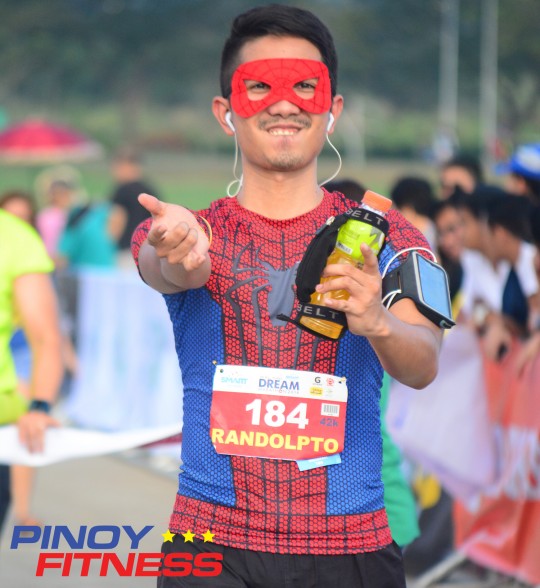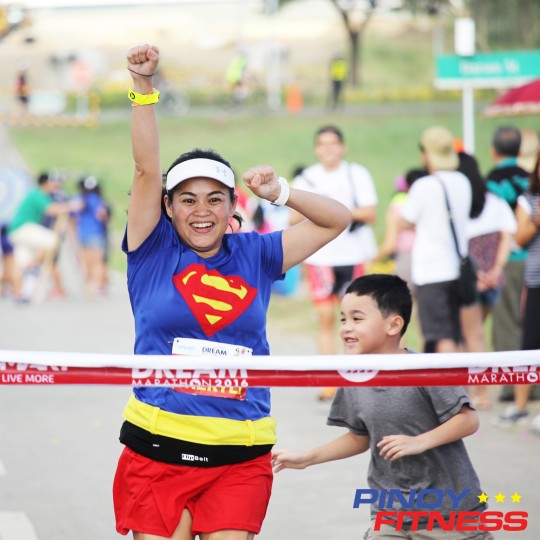 BONUS: Wear a Costume
– Do Any of the 5 Above, in a Costume :D
For Instant Updates – Follow US!
https://www.facebook.com/pinoyfitness
https://www.twitter.com/pinoyfitness
https://www.instagram.com/pinoyfitness
PF Online Community -> https://members.pinoyfitness.com
PF Online Shop -> https://shop.pinoyfitness.com
Like this Post!? Share it to your friends!