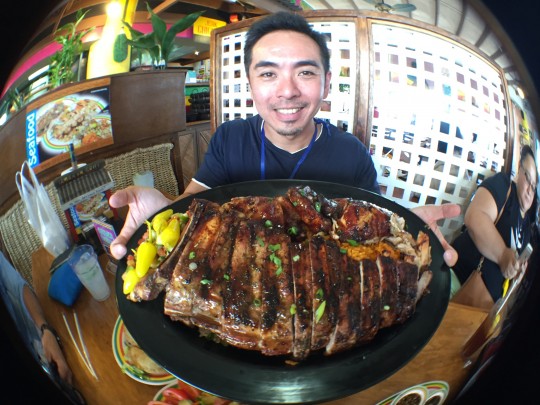 In 5 days that we're in Guam, Carmel of Guam Visitors Bureau took us to a lot of different restaurants, though i'm not a foodie (I just really love eating), here are some of the places we visited.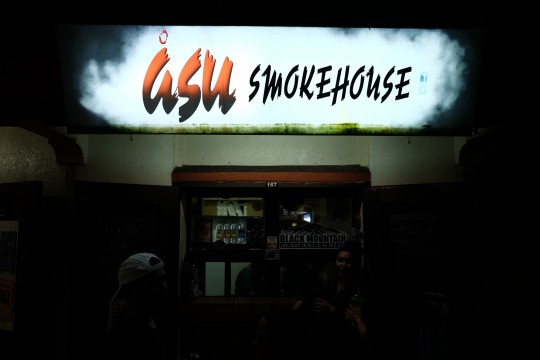 1. Asu Smokehouse – Located inside the Chamoro Village, Asu Smokehouse is highly recommended for smoked meat lovers! You really must try the Beef Brisket! The meat is to tender that it melts in your mouth. On a Wednesday Night, the Chamoro village also hosts a lively night market, a best time to hunt for some local souvenirs and watch cultural activities happening in the area
Facebook: Asu Smokehouse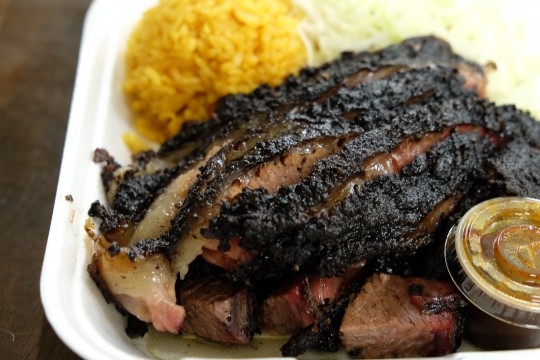 Yummy Smoked Beef Brisket!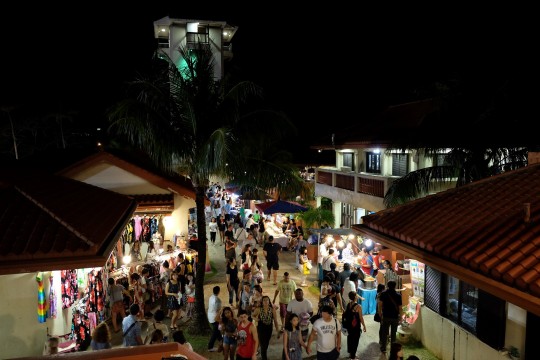 Chamoro Village Night Market (Every Wednesday)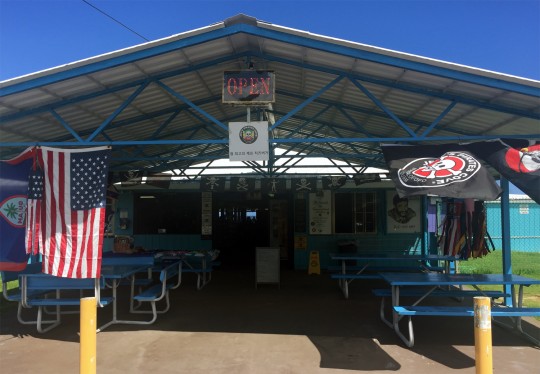 2. Jeff's Pirates Cove – The restaurant is locates just off the beach with a nice view and a relaxing atmosphere. Jeff's Pirates Cove is best known for their homemade branded burgers.
Website: Jeff's Pirates Cove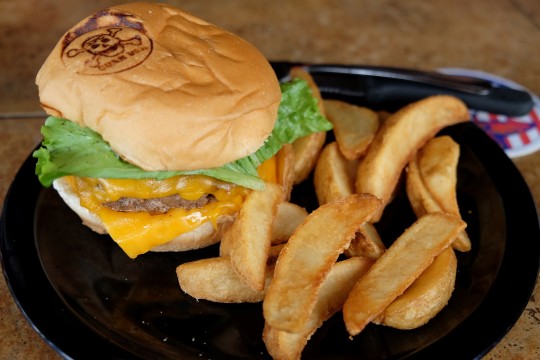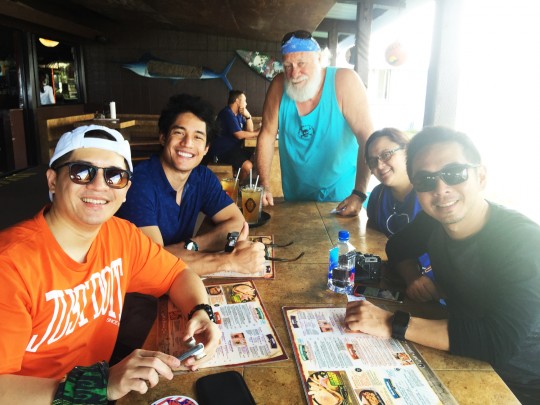 With Jeff the Pirate!
3. Denny's – is one of America's most famous diner located in Micronesia Mall in Guam, they serve great American Breakfast and overflowing Coffee. It's open 24 hours and it's not yet available here in the Philippines, something to definitely try when you're in Guam.
Website: Denny's Guam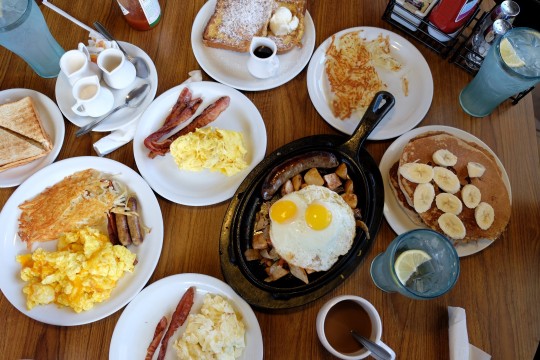 Breakfast at Denny's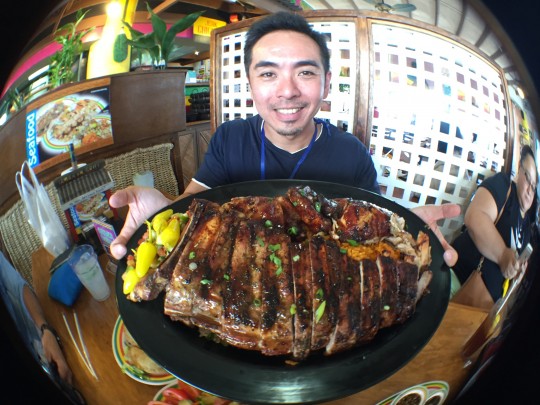 4. Jamaican Grill – If you're craving for Jamaican food then this is the place for you. A favorite place among locals and visitors, they serve the best Jamaican Barbecue! Try the Family Platter, it comes with slab of pork ribs, half grilled chicken, your choice of rice!
Website: Jamaican Grill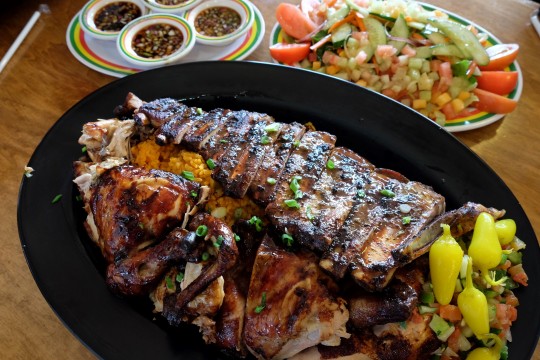 Enough to feed an army!
5. Katre Bistro –  is mediterranean asian fusion cuisine owned by our very own kababayan Chef Roxs Cailao. After working for 14 years in some of f America's finest hotels, Chef Rox is back in Guam to give the locals and visitors a taste of some of the best international cuisine! I tried the Cream of Wild Mushroom Soup and A la Bolognaise! It was superb!
Website: Katre Bistro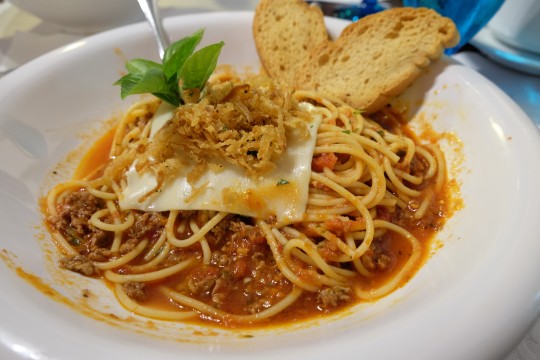 A la Bolognaise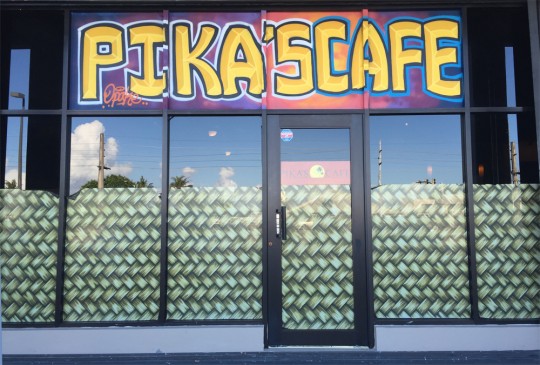 6. Pika's Cafe – serves local Chamoro breakfast and brunch located along Marine Corps Drive, Star Building in Tumon. Must Try is the Tumon Bistro and the Kahlua French Toast!
Website: Pika's Cafe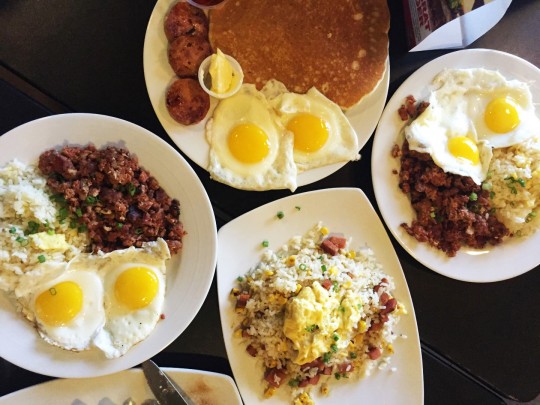 Tumon Bistro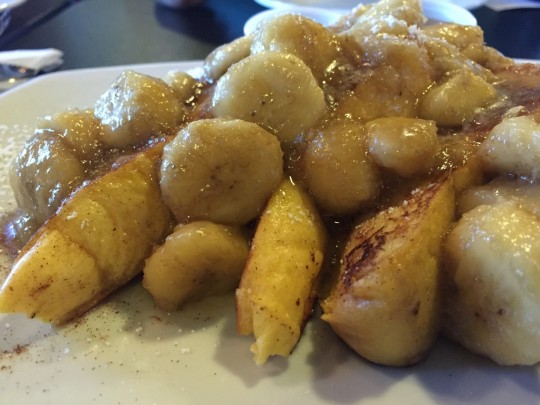 Kahlua French Toast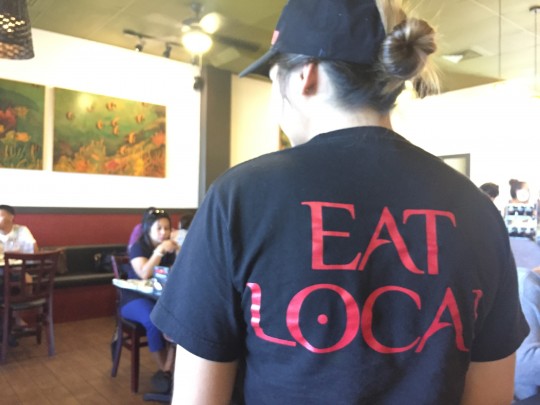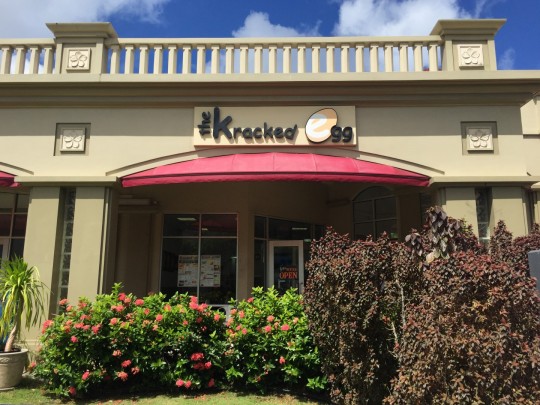 7. The Kracked Egg – is located in the Tumon Bay Plaza and is open from 12:00am to 2:00pm and serving breakfast and brunch. They serve a wide selection of breakfast meals including, waffles, french toasts, omelets and some local favorites together with overflowing coffee.
Website: The Kracked Egg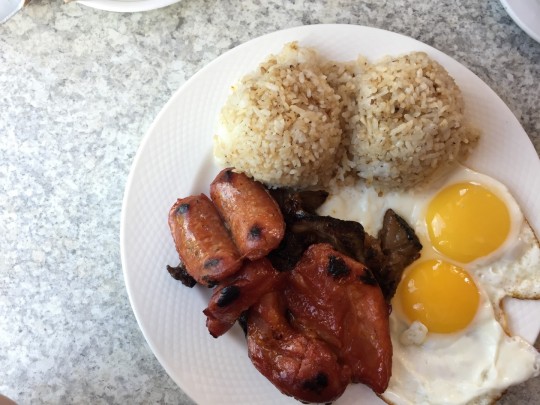 The Kracked Egg -Tapcilonga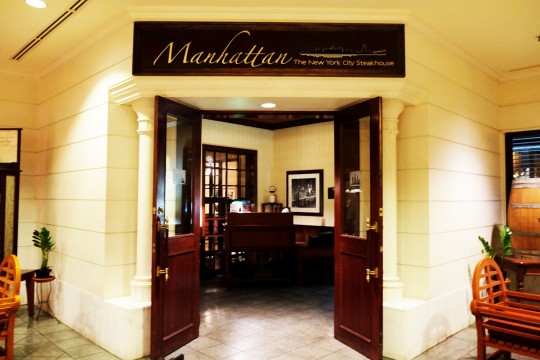 8. Manhattan New York Steakhouse – Located inside the Pacific Star Hotel, the Manhattan NY Steakhouse serves one of the best steaks in the island, perfectly cooked my 24oz Porterhouse.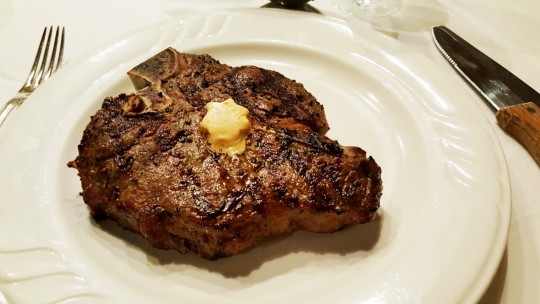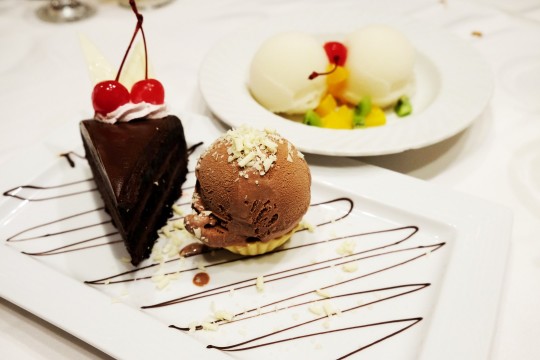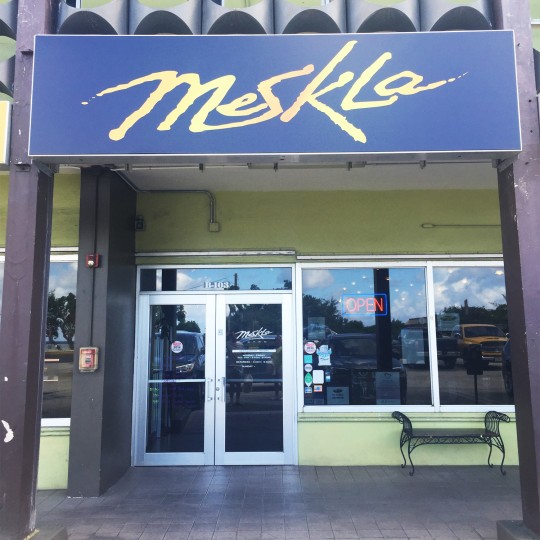 9. Meskla – is a Chamoro Fusion Bistro, combining old traditional Chamoro dishes with a touch of modern techniques. A must try is their Kelaguen, it tastes like "Kilawin" with marinate cooked chicken instead of fish.
Website: Meskla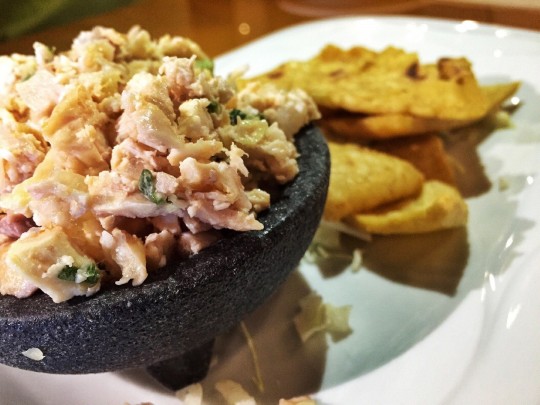 Meskla Kelaguen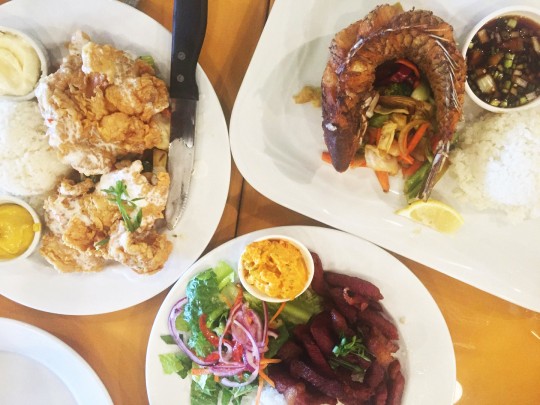 Garlic-Mustard Fried Chicken, Tinala Katni Plate and Fried La'gua (Parrot Fish)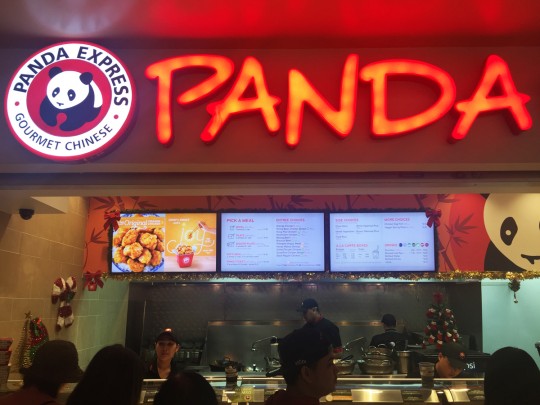 10. Panda Express – Though we have a lot of Chinese restaurants here in the Philippines, when in Guam, you might want to check out Panda Express, America's favorite Chinese restaurant.  It's really nothing fancy as compared to high end Chinese restaurants, but do try their Orange Chicken and Shanghai Angus Steak, for a fast food it's definitely worth it.
BONUS: Häagen-Dazs and Godiva – Both not found here in the Philippines. I love their the Belgian Chocolate of Häagen-Dazs and Dark Chocolate Soft Serve of Godiva!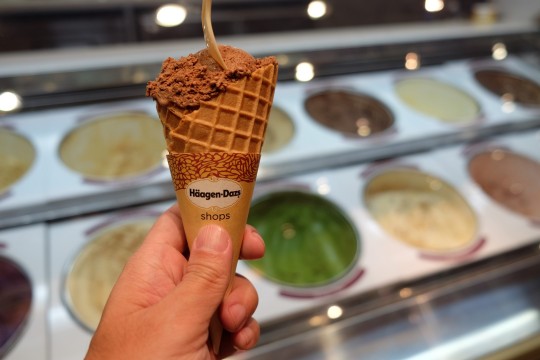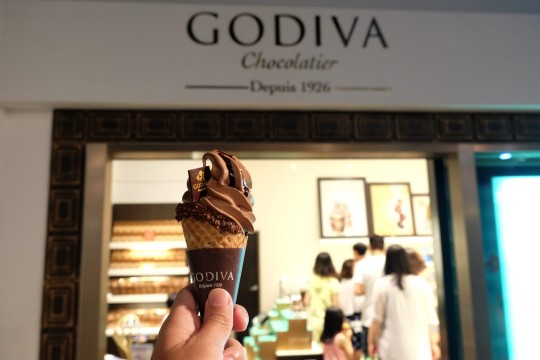 Well that's it! No wonder I gained a few pounds after our Guam trip! :p When you visit Guam, do check out the restaurants and let me know what you think!
For Instant Updates – Follow US!
https://www.facebook.com/pinoyfitness
https://www.twitter.com/pinoyfitness
https://www.instagram.com/pinoyfitness
PF Online Community -> https://members.pinoyfitness.com
PF Online Shop -> https://shop.pinoyfitness.com
Like this Post!? Share it to your friends!