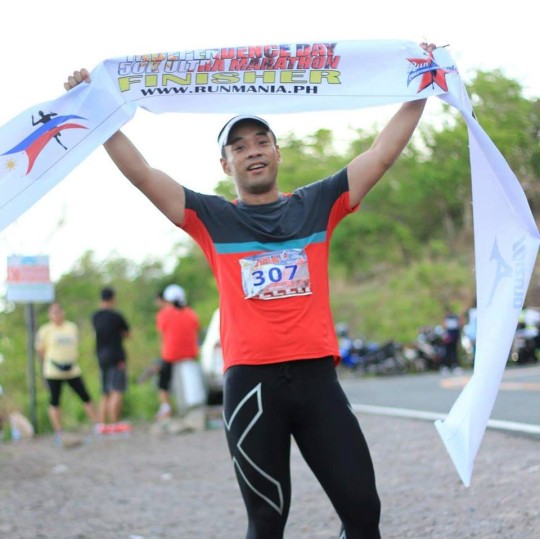 Over the last year or so, you've probably noticed how many of your Facebook running friends have started posting about venturing into ultramarathons, and eventually getting hooked. And while the frequency of mainstream road races have dwindled over the last year, they seem to be heading off somewhere almost every weekend to run crazy distances.
7 Reasons to run an Ultramarathon
So what is the fuss about ultramarathons, and why you should start contemplating on training and signing up for your first?
Let's get things straight first – an ultramarathon by definition is any race longer than 42.195kms (ie, the standard full marathon). A typical entry-level ultramarathon starts at 50kms. Let us not even think about what distance is considered 'advanced' because frankly, this is better left to the imagination.
1. Stuck In A Rut?
Admit it, after running for a few years consistently, the thrill of treading the Kalayaan Flyover or Roxas Boulevard will eventually die down together with your giddiness to land that perfect parking slot right beside the starting line at Turf BGC or MOA. Everything about mainstream races will start to feel like a chore that you just have to get through. For business majors, this is the law of diminishing marginal utility. You can look it up later, but the point is, as you consume the same product over time, the level of satisfaction gets less and less. Before you know it, you are back to your old, sedentary self.
Ultramarathons offer so much variety – from the distance, to the scenery, to the people you will be running with – I will be bold and say that no 2 ultramarathon events will give you the same experience.
2. Going the Extra Mile or Five
It is that proverbial extra mile that separates the great from the good, the excellent from the average, the men from the boys, and so on. If you come to think about it, how many new marathoners annually are brought into this world by Milo and Condura alone – by the thousands, I know. And while being a full marathon finisher is something to be proud of, the insatiable hunger to do more will always be there. Besides, this is the same craving that made us sign up for our first half marathon, our first 'afroman' distance, and eventually our first full.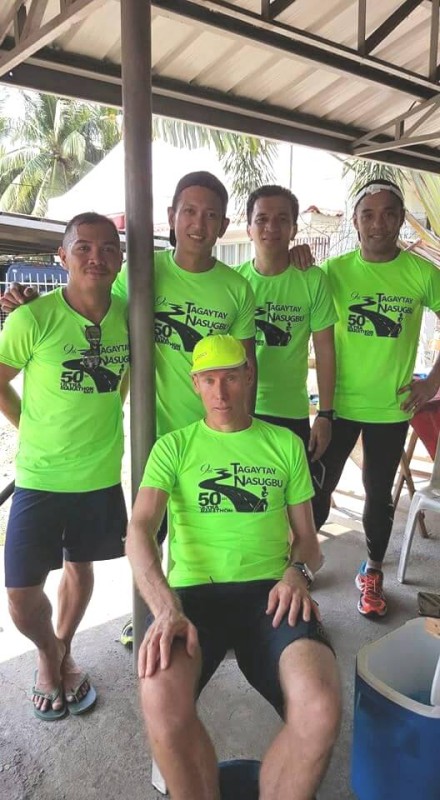 3. Thorough Preparation Makes Its Own Luck
Ultramarathons require, I repeat, require through preparation. The good news is that preparing for an ultra is an enjoyable journey in itself.
Pulling off regular LSDs will not only arm you with the mileage required, but it will also give you an opportunity to bond with your running friends, and more importantly, with yourself. You will soon find out that your social calendar doesn't look too bad during the last few weeks leading to your first Ultra as you meet up with your team regularly to finalize logistics, gear and nutrition. If you are clueless about what to wear, bring, and eat during your big day, worry not! You will be surprised at how even seasoned runners are more than happy to provide a wealth of useful information.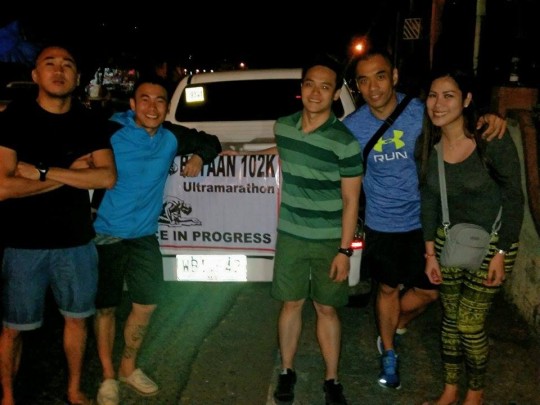 4. Behind Every Successful Ultrarunner is a Support Crew
Unlike the fun runs that we all know and love, ultramarathons have very little to no aid stations along the route, hence the need for a support crew.
But don't fret, this is the time when all those years of pre and post-race merriment with your running friends will come in handy. By this time, you would have gained so many friends in the community who will selflessly abandon their weekend plans to pull out an all-nighter, all for the pleasure of serving you whatever you need during that grueling ordeal. Your support crew will cheer, but at the same time scold you if you're getting too lazy. They will fight to no end until you cross that finish line, and expect nothing in return. In the unfortunate event that you decide to discontinue, your crew will remain steadfast, and understanding. They will be the same set of people who will make you forget about that heartbreak called DNF.
So how do you repay your crew's generosity? Simple, get on someone else's support car some other time and become the best crew member you can be. Pay it forward.
5. Walk No Shame
No one is going to judge you if you start walking, it is actually encouraged especially during your first ultra. Taking walking breaks even during the beginning of the course will ensure that you still have sustained energy for the next several hours. Sure, you've trained hard and are probably a fast marathoner, but an ultramarathon is an entirely different ball game. The extra 8K past the full marathon mark may be your most traumatic 8K ever if you don't use your energy efficiently.
In addition, because most ultramarathons are held outside Metro Manila, there is an incentive to take it easy. Enjoy the views, smile and say 'hi' to the locals, send high fives to the kids who are most likely awed at the sight of you in full battle gear. The idea is to make that journey towards the finish line enjoyable, refreshing and void of any negative energy.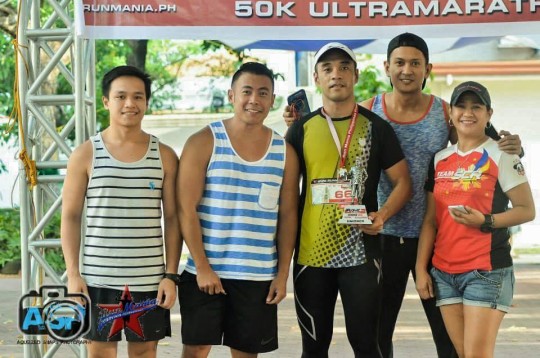 6. It's Actually One Big Party
There are no fireworks, no paid entertainment, no stage and no state-of-the-art audio equipment. The make-shift stage is actually the back of the race director's truck, and the amplified audio comes from a handheld megaphone. But the collective excitement of both runners and support teams though are more than enough to make the atmosphere exhilarating and festive. People are just genuinely happy to see each other, as if they haven't for a really long time – when in fact the last event was only 2 weeks back.
The party goes on in the race course. Running teams are in the sidelines, cheering, shouting words of encouragement. They are ready to offer whatever loot they have in the back of their cars, regardless whether you're from their team or not, just to keep you going. Your fellow runners are no less cordial. Sure, there are some who will remain competitive, and will try to overtake, but not without checking whether you are still doing ok.
The finish line is where you get to socialize even more without even trying. Your victory will be celebrated by everyone, whether you finish ahead of the pack or at the tail end. That was a really mean feat after all.
7. It Just Feels So Good
So why run an ultra? Simple – It feels so damn good when you finish. Cry if you need to, because the sense of fulfillment can be totally overwhelming. In an instant, you will realize how you are immensely blessed to be able to pull off something beyond what you are so used to. You suddenly become a walking testament that with the right combination of effort and faith, nothing is impossible.
But please don't take my word for it. Sign up, train, and run your first ultra.
For Instant Updates – Follow US!
https://www.facebook.com/pinoyfitness
https://www.twitter.com/pinoyfitness
https://www.instagram.com/pinoyfitness
PF Online Community -> https://members.pinoyfitness.com
PF Online Shop -> https://shop.pinoyfitness.com
Like this Post!? Share it to your friends!