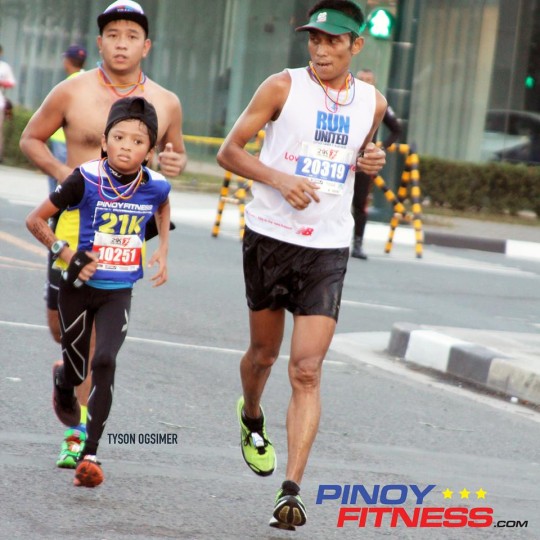 Meet the 11-year Old Who Runs Half-Marathons, Tyson Ogsimer
By: Joel Quizon
This is Tyson "Baby Rocket" Ogsimer.
He's 11 years old now and has been running since before he turned seven. Recently, Tyson became one of the youngest finishers of the Pinoy Fitness 21K Sub-2 Challenge. He crossed the finish line with an amazing time of 1 hour 52 minutes and 54 seconds.
According to his dad, Jon Ogsimer, Tyson started training when he was just over six years old. He says, "Together with his siblings, we used to run around a 500 meter lot near a cemetery in Paranaque. Nothing serious, it's more of a once a week simple run and play just because they were participating in Alaska Ironkids. We didn't expect anything because everything was new to us."
Little did he know back then that five years later, his son will be one of running world's most talked about people.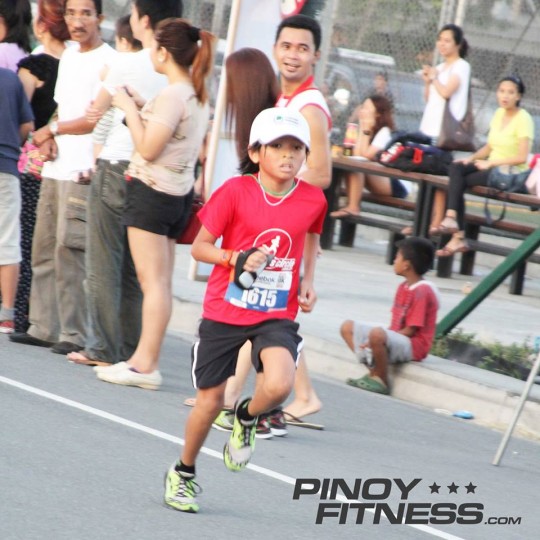 "Tyson's always had this attitude of wanting to finish everything as quickly as possible. Back in his preschool days, he was always won most games that involved running. I still remember, there was this particular incident when they were playing parlour game. His teacher grouped him with the slower kids and put him last in line. Towards the end of the game, the other group was already a person ahead and was already rejoicing. Then came his turn, he zooms like a rocket and finished ahead of the other group's last person to the surprise of everyone else who was there."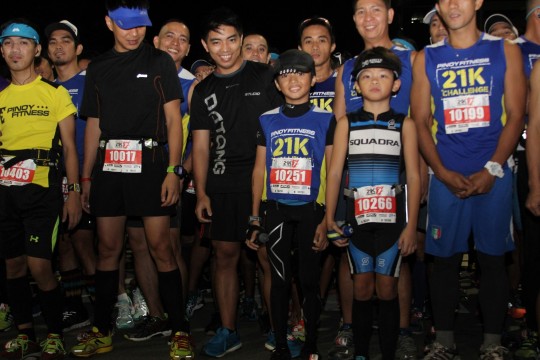 Tyson says it's always been his dream to be a runner. He dreams of someday going pro.
"It's my favorite sport. My feet urges me to run," Tyson shares. "Whenever another runner passes me, I feel like I want to catch up and when I do, I feel happy. My dream when I get older is to do an ultramarathon. But right now my dad said I should go back to shorter races like 5k and 10k and also swimming to improve my speed."
Medical professionals agree with Jon's advice to Tyson. In a report released by the International Marathon Medical Directors Association in 2001, it concluded that marathon is an activity that should be left to people aged 18 and above.
"It is conceivable that given proper biomechanics and anatomy, a quality progressive training program, and appropriate maturity and cognitive level, a long distance runner can have a positive experience from participating in marathons prior to 18 years of age," the report says. "This special individual would be the exception and not the rule."
Obviously, Tyson is one of these exceptions. When asked, Baby Rocket says he'd want to continue running as this is something he enjoys very well. "No, I really want to finish a race because I might not do it again. I don't like my dad to stop me from joining races."
Pinoy Fitness supports Tyson and his dream of becoming an Ultramarathon runner in the future. He is such an inspiration to the running community, much like Ernest Carual. We also hope that, much like Jon, more parents teach their kids the importance of regular physical exercise and its various benefits like learning discipline, patience and sportsmanship.
For Instant Updates – Follow US!
https://www.facebook.com/pinoyfitness
https://www.twitter.com/pinoyfitness
https://www.instagram.com/pinoyfitness
PF Online Community -> https://members.pinoyfitness.com
PF Online Shop -> https://shop.pinoyfitness.com
Like this Post!? Share it to your friends!