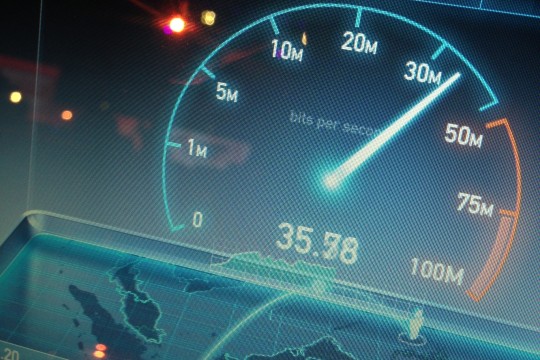 We know how fast a LTE-powered Internet connection can go, a technology currently available on our mobile devices, now imagine having LTE download speed at home, what can you do? A lot.
Our home in Sta. Mesa is a location where normal DSL lines can't go beyond 3mbps, so picture my excitement when I found out that PLDT is launching a solution that can allow me to go beyond that limitation. Introducing the PLDT HOME Bro Ultera.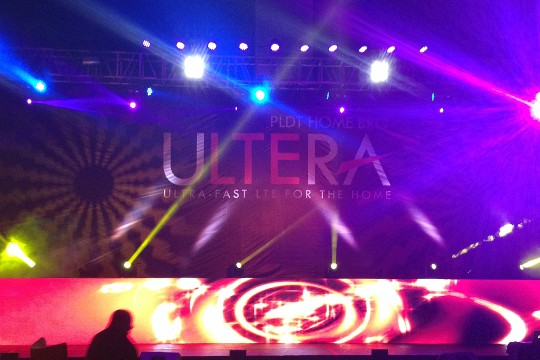 PLDT officially launched the new Ultera last April 29 at the SMX Convention Center with one theme in mind, SPEED.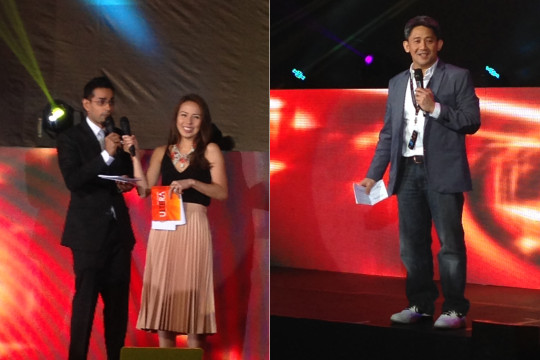 The event was hosted by SamYG and Andi Manzano, followed by a speedy presentation by Ariel Fermin about the cool features of the new PLDT Home Bro Ultera, the night then transitioned into an evening full of fun games and challenges.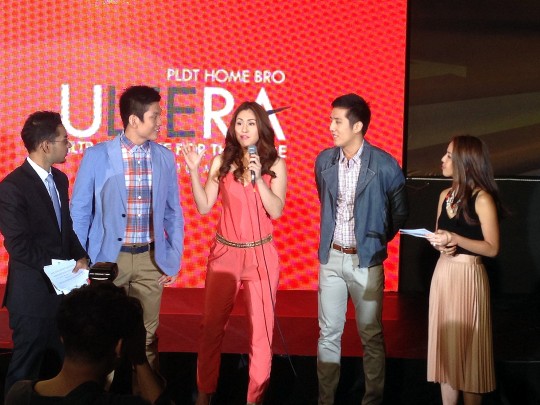 The crowd was wide awake when SamYG announced that they are giving away 3 iPad minis to the FASTEST member of the audience who can answer 3 trivia question correctly, sadly I'm not one of them.
PLDT Home Bro Ultera also introduced the Teng Siblings (Jeric and Jeron, and sister Almira) as their new ambassadors, and putting them immediately to work to test out how fast the PLDT Home Bro Ultera is by challenging the Teng brothers.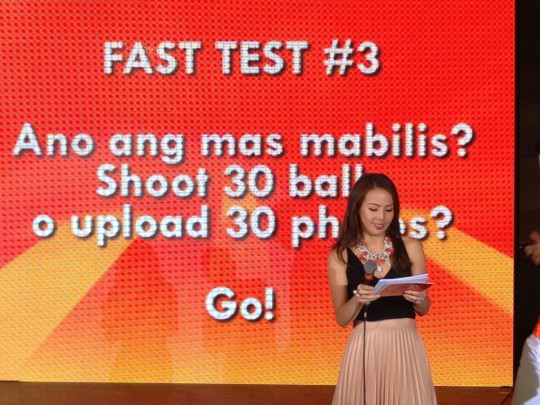 One of the tests was to see which one is faster, to Shoot 30 basketballs or upload 30 photos? Jeric Teng lost against the PLDT Home Bro Ultera, it was fun to watch though :)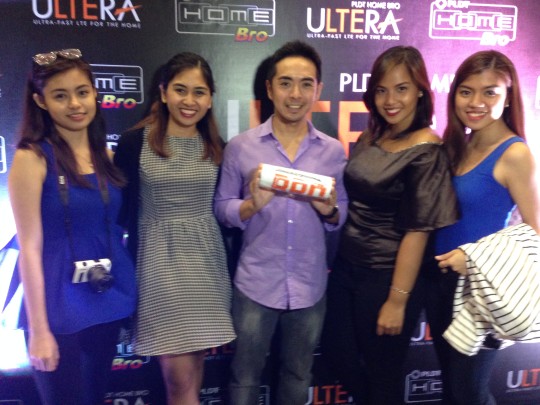 Thank you PLDT and Nuffnang for the opportunity to be part of this fun filled event! I can't wait to experience firsthand a 10mbps internet connection at home!
For those interested, here's some PLDT Home Bro Ultera Facts:
PLDT HOME Bro Ultera is a high-speed wireless Internet connection for the home offering speeds of up to 10 Mbps.
PLDT HOME Bro Ultera is currently available in three plans: Ultera Basic, with speeds of up to 3 Mbps; Ultera Max, which reaches up to 5 Mbps; and the top of the line Ultera Pro, which delivers speeds of up to 10 Mbps.
PLDT HOME Bro Ultera comes with special add-on services:
a. Watch hundreds of blockbuster flicks from Clickplay
b. Access thousands of music hits from Spinnr
c. Kids and kids-at-heart can enjoy the latest games from EA Games
Get the latest news and information from News5 Everywhere
PLDT HOME Bro Ultera is also fast enough to support the use of PLDT HOME TVolution, a powerful Android device that turns ordinary TV into an Internet TV.
For more information about the service, login to pldthome.com/homebro or follow them on Facebook, Twitter and Instagram via @pldthome
(Note: This is a sponsored post)
For Instant Updates – Follow US!
https://www.facebook.com/pinoyfitness
https://www.twitter.com/pinoyfitness
https://www.instagram.com/pinoyfitness
PF Online Community -> https://members.pinoyfitness.com
PF Online Shop -> https://shop.pinoyfitness.com
Like this Post!? Share it to your friends!