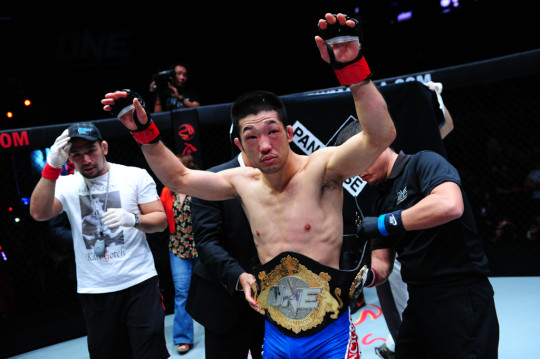 Moment of Truth: Champ Oishi Retains Title Via KO
Team Lakay MMA Goes 3-1
by "Raken" Roland Guia, Jr. and Don "Iron" Mañebo
December 06, 2013 – Reigning ONE FC Featherweight Champion Koji Oishi proved he was the top dog in his weight division after knocking out challenger Honorio "The Rock" Banario, in the third round of their title match. After a cautious first round from both fighters, Banario found his range in the second round as he attacked the champion with solid combinations. However, after finding an opening, Oishi answered with flurries of his own which caught the attention of the challenger, staggering him a few times. By the third round, Oishi's confidence was rising as he attacked the then-tentative Banario, who was knocked out off his feet with a right hand. Oishi followed up with unnecessary ground strikes as the referee called a halt to the bout at 1:43 of round 3.
After suffering a shutout in their last outing in ONE FC, Team Lakay MMA went a solid 3-1 in their bouts in ONE FC 13. Kevin "The Silencer" Belingon handed David Aranda Santacana his first defeat via a brutal knockout in the first round of their co-main event fight. Santacana's vaunted ground skills were never put into display as Belingon's speed and whirling stand-up attack kept the Spaniard on his toes. Around the halfway point of the round, Belingon unleashed a left hook which caught the Spaniard flush, knocking him face down and out in the center of the cage.
Eduard "The Landslide" Folayang exhibited their team's newfound grappling skills as he grinded a unanimous decision win against Golden Glory veteran, Vincent Latoel. Folayang was active on his feet as he caught the Dutchman with strikes, and mixing in takedowns and slams with effective ground and pound.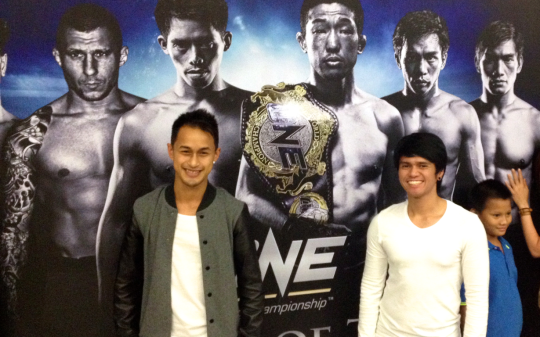 In perhaps one of the most awaited matches of the card, Team Lakay MMA's Geje "Gravity" Eustaquio handed Submission Sports Philippines' Eugene Toquero his very first loss in MMA. "Gravity" nullified Toquero's feared striking attack with accurate counterpunches and takedowns on his way to the unanimous decision win. Though Toquero managed to consistently win some scrambles on the ground, they were not enough to earn the judges' nods in his favor.
In other bouts, South African Vuyisile "The Cheetah" Colossa used his skills in close quarters to beat Caros "The Future" Fodor via unanimous decision. Dedicating his fight to the recently deceased Nelson Mandela, he and his entourage solemnly walked to the ring while the South African national anthem played, drawing a standing ovation from the reverent crowd. Colossa attacked the UFC and Strikeforce veteran with elbow and knee strikes in the clinch, while holding his own in the grappling department.
Also, in one of the most entertaining bouts of the evening, Dae Hwan Kim pressured Thanh "Aladdin" Vu with a relentless offense, as he moved forward and pressured Vu, who tapped out to a rear naked choke in the second round. Finally, heavyweight Paul "Typhoon" Cheng defeated Alain "The Panther" Ngalani via submission due to ground strikes in the very first round.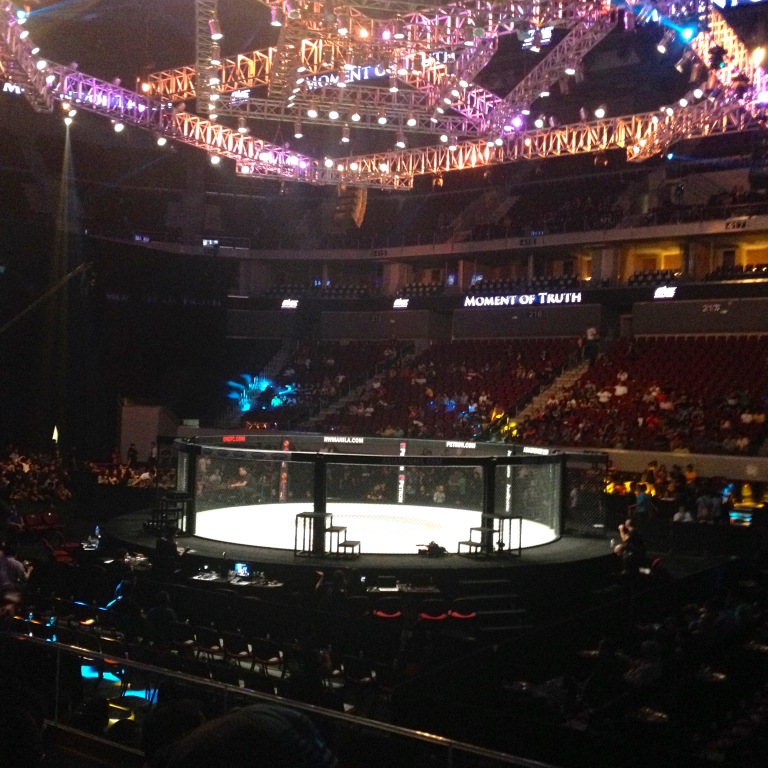 ****
NOTES: Oishi might have a challenger in ONE FC Lightweight Champ Shinya "Tobikan Judan" Aoki should the latter decide to stay in featherweight… Vuyisile "The Cheetah" Colossa might even be the next in line for that lightweight strap after beating quality opposition lately… Team Lakay's new wrestling coach has provided their fighters with an added dimension, at last… Speaking of wrestling, if rumors that undefeated Bellator MMA Welterweight Champion Ben Askren has signed with ONE FC are true, it will only make MMA in Asia that much better… Look for more homegrown talents to challenge for the top spots in Asian MMA soon as quality local MMA gyms are making themselves known throughout… ONE FC is planning to hold more events in the Philippines next year, Pinoy fight fans, brace yourselves for more!… A few Filipino hecklers are still rampant with their racist chants and remarks, especially when black fighters are involved… What's bad is that some Filipinos still laugh at these cracks.
****
ONE FC 13 – MOMENT OF TRUTH RESULTS
Main Card:
Koji Oishi (25-9-10) W3 KO: Punch Honorio Banario (8-3)
Kevin Belingon (12-3) W1 KO: Punch David Aranda Santacana (9-1)
Eduard Folayang (13-4) W3 UD Vincent Latoel (14-14-2)
Vuyisile Colossa (7-4) W3 UD Caros Fodor (8-4)
Geje Eustaquio (5-2) W3 UD Eugene Toquero (4-1)
Dae Hwan Kim (9-0-1) W2 Sub: Rear Naked Choke Thanh Vu (3-3)
Paul Cheng (4-1) W1 Sub: Ground Strikes Alain Ngalani (1-1)
Preliminary Card:
Koetsu Okazaki (9-3-1) W2 Sub: Rear Naked Choke Josh Alvarez (12-6)
Ruel Catalan (2-4) W1 TKO: Punches Khim Dima (0-1, 1 NC)
Herbert Burns (2-0) W1 Sub: Rear Naked Choke Edward Kelly (5-1)
Watch the Fight Replay:

For Instant Updates – Follow US!
https://www.facebook.com/pinoyfitness
https://www.twitter.com/pinoyfitness
https://www.instagram.com/pinoyfitness
PF Online Community -> https://members.pinoyfitness.com
PF Online Shop -> https://shop.pinoyfitness.com
Like this Post!? Share it to your friends!