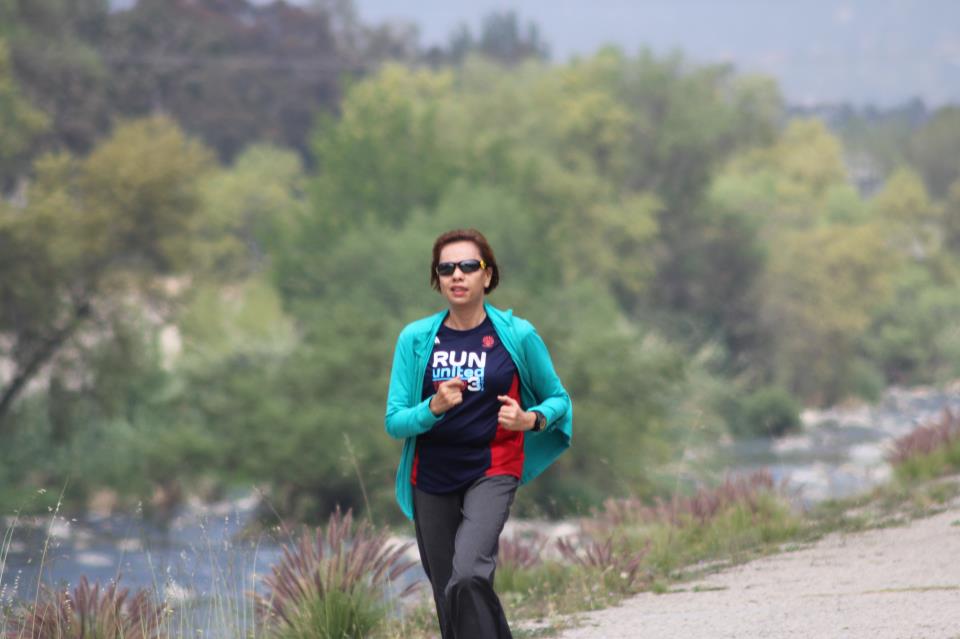 Being Busy is not an Excuse!
by: Atty. Menchie C. Obmina-Muaña
I started running as a sport at the age of 45 and have been consistently running for two (2) years now. And what I learned is, it's never too late to start. Others say that they are too busy to exercise. Well, it is not an excuse, I am a very busy person as well.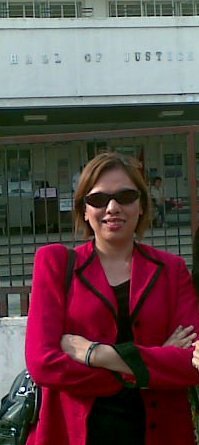 I am a practicing lawyer for more than 20 years now. I have my own law office in San Pedro, Laguna. Aside from my law practice, I was appointed for a two (2)-year term by President Benigno Aquino III as Private Sector Representative for the Council for Welfare of Children (CWC), Department of Social Welfare and Development (DSWD) on May 25, 2011. I am a community leader and holding top positions in civic organizations. I am the President of the USPS Homeowners Association and the Chairperson in Region IV-A (Calabarzon) of the Social Welfare Development Learning Network (SWD-LNET). I go to bible school in our church at the Christ Commission Fellowship (CCF)-Alabang where I am also serving as a discipleship leader. My husband Raul Muana and I have our own faith-based organization Ahon sa Kalye Ministries.
How do I find time to exercise despite all I have been doing? All it takes is faith in God, family support, time management, self-discipline and constant learning.
Faith in God means that I have to put God as my priority above anything else. I have to do my daily devotion and Bible reading before I run. My training is also an extension of my prayer time. My husband supports me in my new passion, he is my training partner. I need time management because of all the activities I am doing. If I am not able to run in the morning because of Court hearings or CWC Board meetings, I make sure that I will do it in the afternoon. I eat fruits, vegetables, chicken and fish. I also sleep early and wake up early. I seldom watch TV. I read books and magazines on running. I get running tips from winners like Gerald Ambayec, Michael Villamor and Omar Seradilla and I do cross-training at Gold's Gym in Alabang.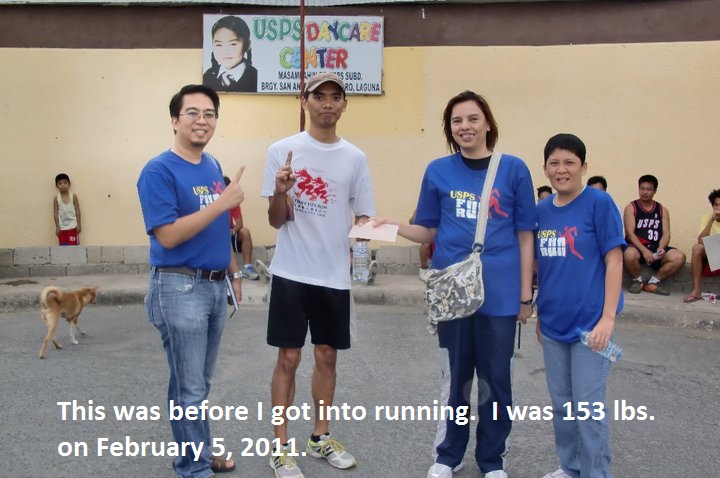 I have been going on-and-off at the gym since I was 25 years old. I have a stressful job as a lawyer and I have to admit that I am not perfect. There are times I take my time-off from the gym. In February 2011, I organized a fun run for our homeowners association. I was not a runner then, when I took a look at our pictures, I noticed my bulging love handles and belly. Although I have been going to the gym, I still have "flabs". I stand at 5'7" and I weighed 153 pounds then. During that time, my husband decided visit the doctor for a medical check-up. I thought of having a medical check-up as well. I was shocked to find out that my cholesterol and blood sugar were high. My doctor told me – "you have to exercise!" I responded – "but Doc, I am already exercising!", He said— "dagdagan mo pa! (you have to add more!)"
One time after my husband and I went to the gym in a mall in Alabang, my husband noticed a registration for the 1st Muntinlupa Fun Run in March 2011. He encouraged me to join the fun run. We both registered for the 3KM. I started to train by just walking and jogging, and after the race, I was injured because I was not wearing the appropriate running shoes. Come April, 2011, we joined a fun run again sponsored by the Rotary International. I ran 5KM, however, I was uncomfortable because my jogging pants kept on sliding. I ended holding my pants the rest of my run. It was a lesson for me to wear proper running gear. The next run I joined was a 10KM race because the registration for 5KM was already closed. I was glad that my brother Paul Obmina who is a marathoner in the US was on vacation during that time. He ran with me. He told me that I can finish the race without walking. And truly enough, I finished the 10KM race without walking!
I became a serious athlete after I joined the 1st Run for Hope Fun Run (10KM) at the Filinvest Corporate City in Alabang sometime in September 2011. When I crossed the finished line, somebody gave me ribbon and told me that I have to wait for the awarding. I was surprised to find out that I will be awarded the 6th Place. As I stood beside the other winners who were younger than me, I told myself – age does not matter in running. After that, I trained harder.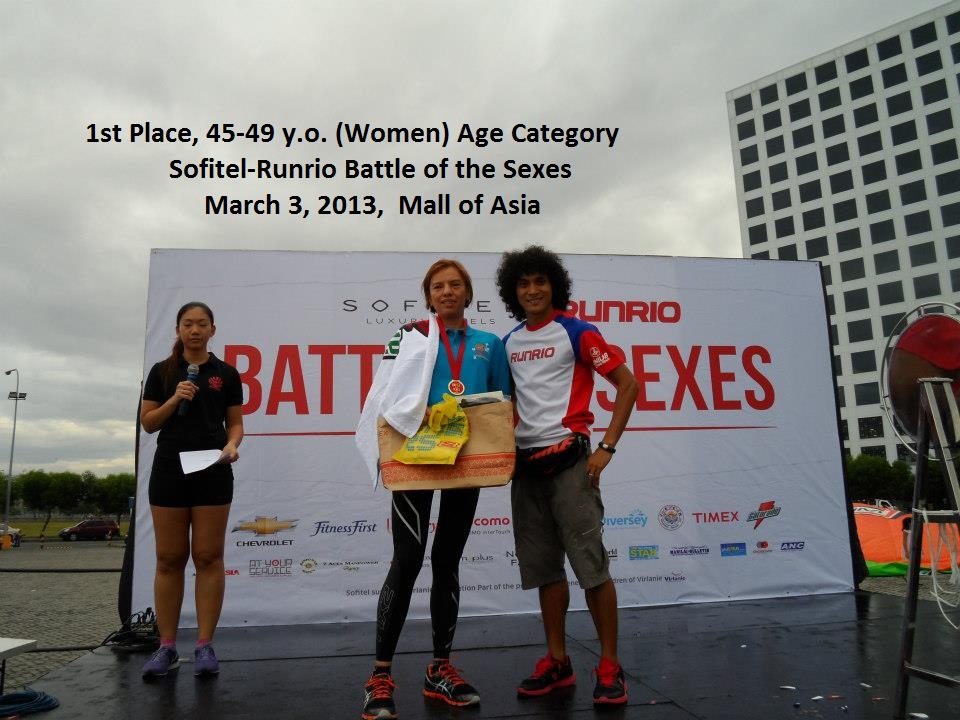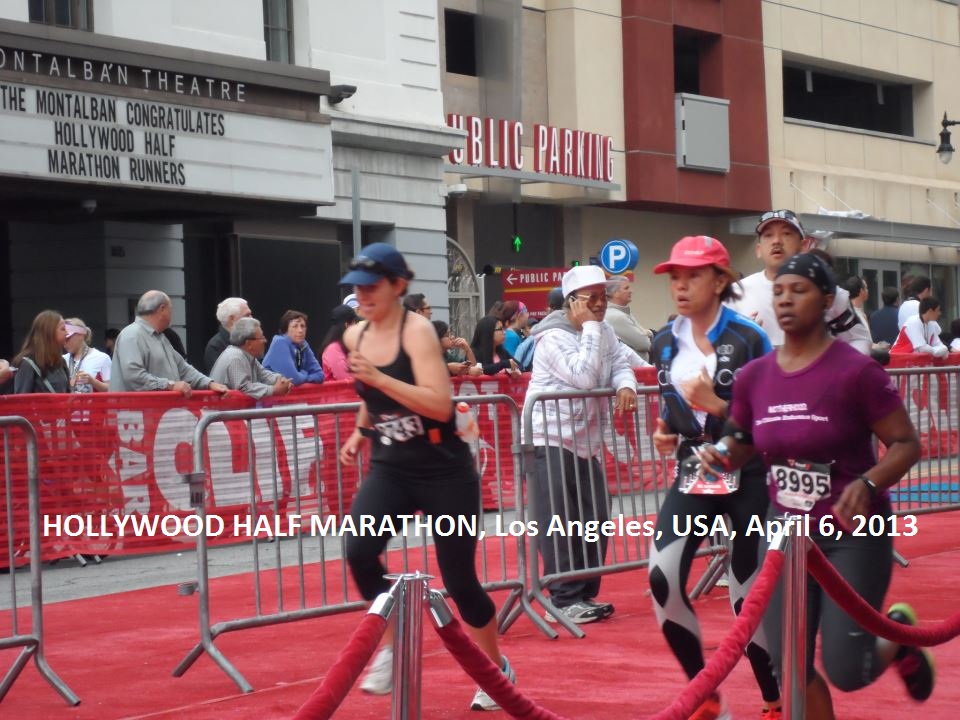 In 2012, I won six (6) times in fun runs held in our town – San Pedro, Laguna. For this year 2013, I already won five (5) times. I was 2nd Place (10KM) in Takbo Para kay Nino, Southwoods Egocentrum, Binan City; 4th Place, DOTS Fun Run (10KM), Binan, City; 1st Place (San Pedro Residents Division), Sto. Nino 10KM Run, San Pedro, Laguna; 1st Place (44-49 Age Category), 5KM, Sofitel-Runrio Battle of the Sexes, Mall of Asia, Pasay City; and 1st Place, Ladies Division (5.2k) 2nd Turtle Run, Peninsula de Punta Fuego, Nasugbu, Batangas. I joined the San Diego Resolution Run, 15k in San Diego, California in January, 2012. I recently joined the Hollywood Half Marathon in Los Angeles, USA last April 6, 2013. For two years, I have already ran four (4) half marathons, one (1) 25k, two (2) 16ks, one (1) 15k and several 10ks and 5ks.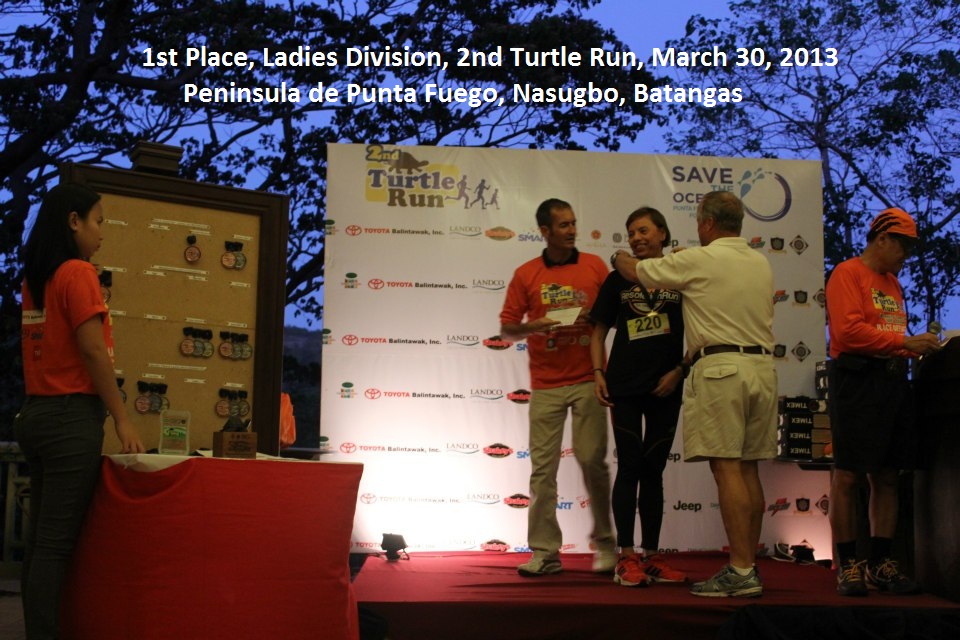 Those who had known me since I was a kid cannot imagine why at my age of 47, I have the stamina to run fast and endure longer races. While I played basketball for the San Beda College of Law Women's Basketball Team in law school, I consider it not that serious. We compete with other schools just for fun and without training.
I am stronger now compared when I was a teenager. I can now lift heavier weights. My cholesterol and sugar are already normal. I am now 125 lbs.
I suffered psoriasis since I was 20 years old. Psoriasis is "a chronic (long-lasting) disease of the immune system which speeds up the growth cycle of skin cells and cause red patches on the skin." I often apply topical steroids whenever the red patches appear on my skin. When I started running, my psoriasis was controlled. The red patches seldom appear. I now rarely use topical steroids on my skin. I do not need any more expensive UVB phototherapy treatments.
I encourage those who are having second thoughts about exercising to get moving! It's never too late to start an exercise program and being busy is not an excuse. Finally, I give back the glory to the Lord our God. He is the source of my strength. I can do all things through Christ, who strengthens me (Philippians 4:13). To God be the glory! – END
—–
Want us to share your Story?? Submit it – Click -> Share Your Story!
For Instant Updates – Follow US!
https://www.facebook.com/pinoyfitness
https://www.twitter.com/pinoyfitness
Like this Post!? Share it to your friends!