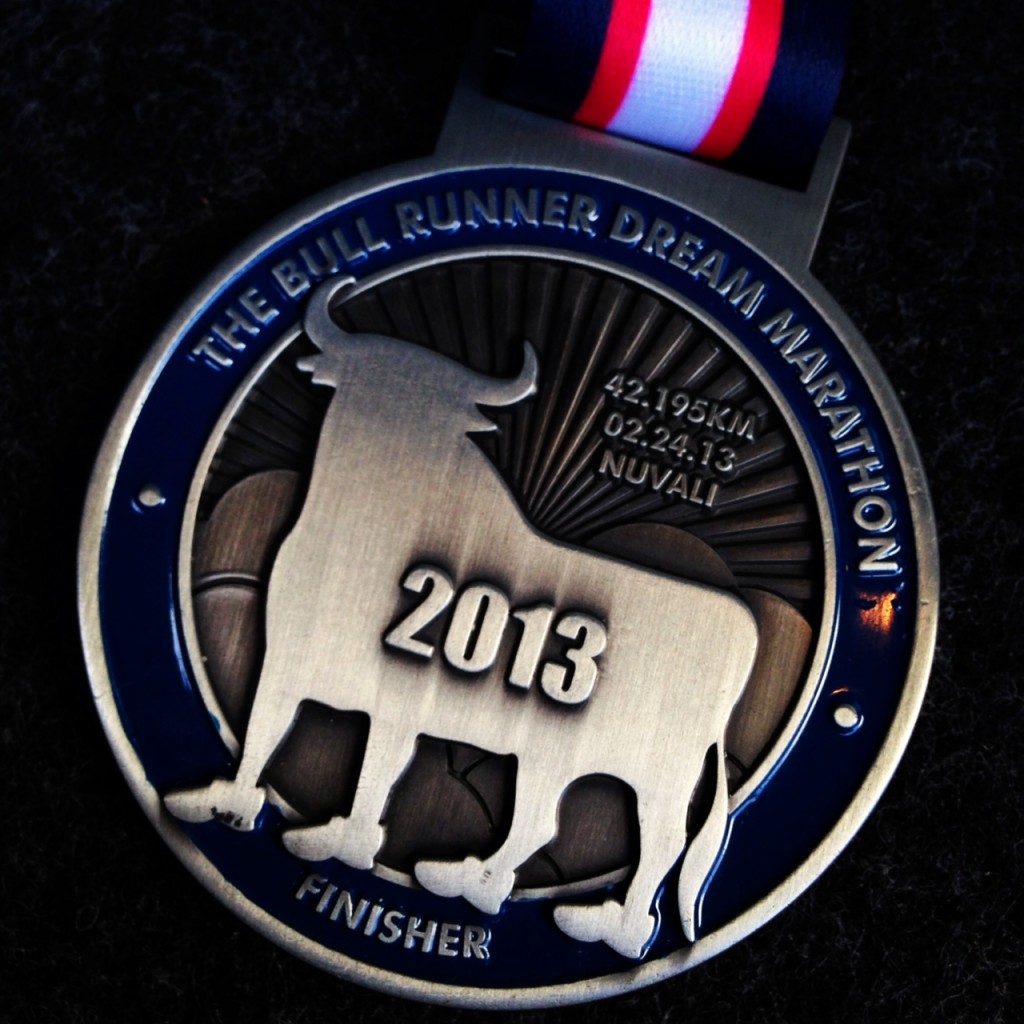 Ever Since I conquered my first marathon at the TBR Dream Marathon Last February 2013 I started to suffer from what I found out later to be Plantar Fasciitis (PF) – How Ironic.
Plantar Fasciitis (PF) is a painful inflammatory process of the plantar fascia, the connective tissue on the sole (bottom surface) of the foot. It is often caused by overuse of the plantar fascia or arch tendon of the foot. It is a very common condition and can be difficult to treat if not looked after properly. Another common term for the affliction is "policeman's heel". – Wikipedia
At first I thought it was just a temporary condition and I still kept on training and racing until it got worst! One morning when I woke up, I simply cannot walk because of the pain on my heels. Then I started to research and consult different coaches and professionals and found out that PF is actually a serious condition if not properly taken care of.
It took a while to convince myself to totally stop running for a few weeks because of the fear of loosing the speed and endurance I have gained over the last few months, but my stubbornness was overpowered when one day I simply cannot run properly because of the pain.
April 2013 was therapy month. I took my coaches advise and ceased running for a week or so and started home therapy, this is what I did:
1. Towel Stretch the fascia every morning, using a towel to pull back the foot.
2. Soak foot in hot water every morning and evening for 20-30 minutes.
3. Use a glass bottle, fill it with hot water and roll the foot and arch for 10-20 minutes. (I bought a bottle of SOLA, it works!)
After a week, the pain decreased but not yet totally eliminated, I was really getting frustrated, then suddenly with a stroke of luck, I found a media invitation from Summit Wellness.
The letter reads…
Dear Sir / Madam,

We are Summit Wellness Center, a Sports Medicine and Physical Therapy Clinic located at 4F West Tower, Philippine Stock Exchange Center (Tektite), along Exchange Road in Ortigas Center. Our aim is to help patients gain back their normal, pain-free movement at the soonest time possible…
How timely!? Coincidence? I quickly replied and asked, do you treat Plantar Fasciitis? They replied… Yes. And I found myself scheduling a therapy session with them.
Here is where I met Ams, a lovely young lady, and I told her my condition and the self-therapy I was doing, old-school "daw" but effective she answered smilingly. She then explained that the bottle rolling therapy was actually similar to a Myofascial release therapy which is what she's going to "unleash" unto me.
The direct myofascial release (or deep tissue work) method engages the myofascial tissue "restrictive barrier" (tension). The tissue is loaded with a constant force until release occurs. Practitioners use knuckles, elbows, or other tools to slowly stretch the restricted fascia by applying a few kilograms-force or tens of newtons. Direct myofascial release is an attempt to bring about changes in the myofascial structures by stretching or elongation of fascia, or mobilizing adhesive tissues. The practitioner moves slowly through the layers of the fascia until the deep tissues are reached. – Wikipedia
She asked me if we should add the calf area as part of the therapy, which without hesitation I answered, SURE! Which I would later on regret… Because later I found out that doing "DEEP TISSUE WORK" is extremely painful and I that myofascial release is most painful in the calf area… OUCH!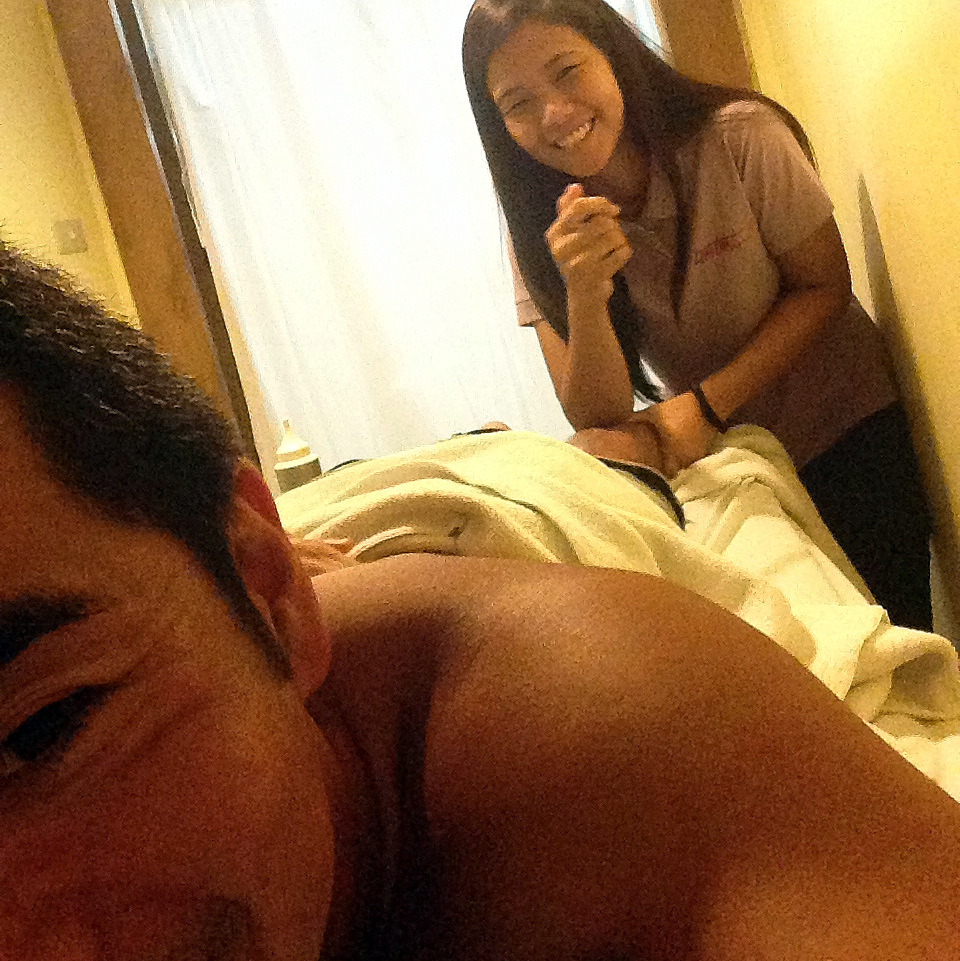 Look at how Ams is laughing at me as I cry in pain as she drills her elbow down by left calf. The session lasted for around and 1/2 hours, it was painful but my muscles felt relaxed right after, whats even better is that the pain at my plantar fascia was drastically reduced over the next few days, though I still continue doing my "old-school" home therapy.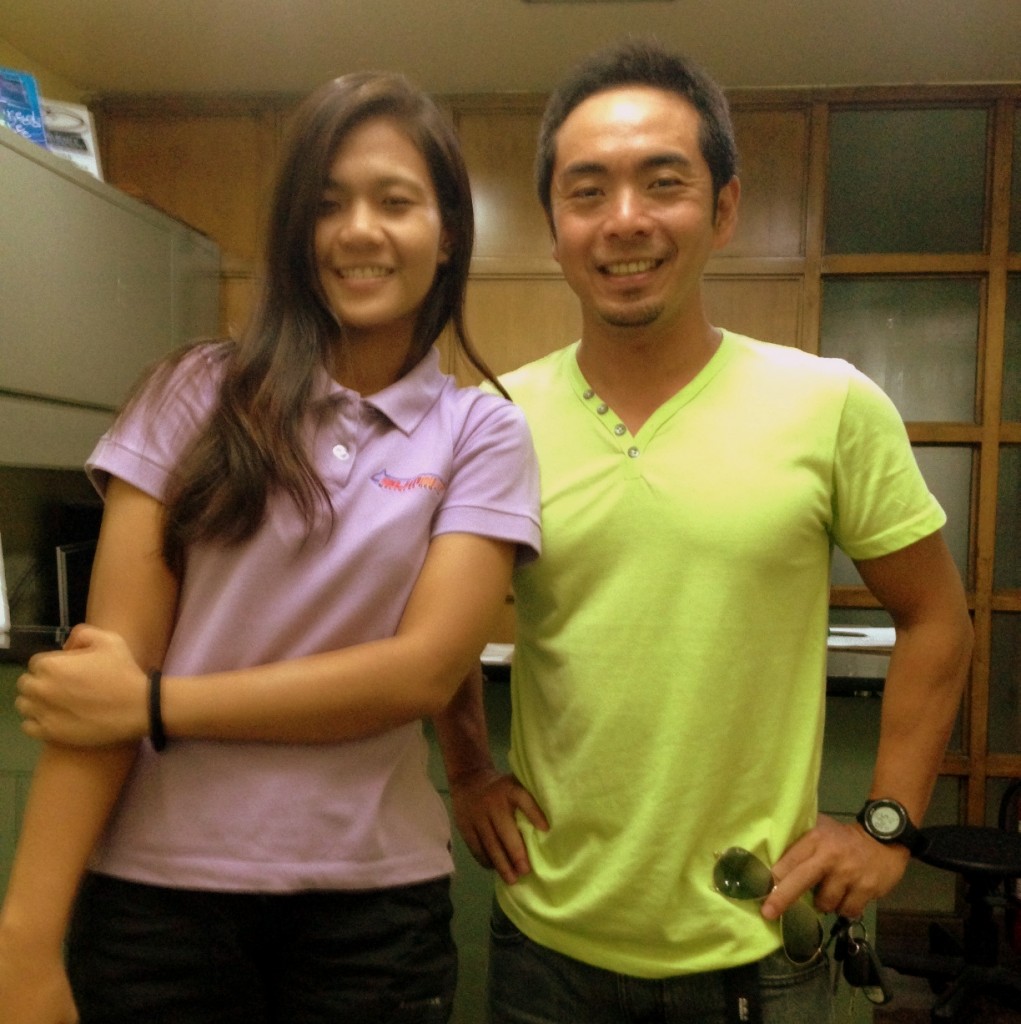 Thanks Ams and Summit Wellness for the "torture", I learned my lessons well. To those suffering from a similar condition or any type of condition, what this experience have taught me is that there is no substitute for rest and recovery, listen to your body and don't abuse it, if you feel pain, seek professional advise, ignore it and you might end up regretting your decision.
I am now running again… but staying away from long distances, for now…
Do you have a similar story? Share it with us! Leave a comment below.
If you guys want to contact Summit Wellness, you can reach them via:
Summit Wellness Center
4F West Tower, Phil Stock Exchange Center (Tektite), Exchange Road, Ortigas Center
Call: 667-3065 / 661-6327.
For Instant Updates – Follow US!
https://www.facebook.com/pinoyfitness
https://www.twitter.com/pinoyfitness
Like this Post!? Share it to your friends!