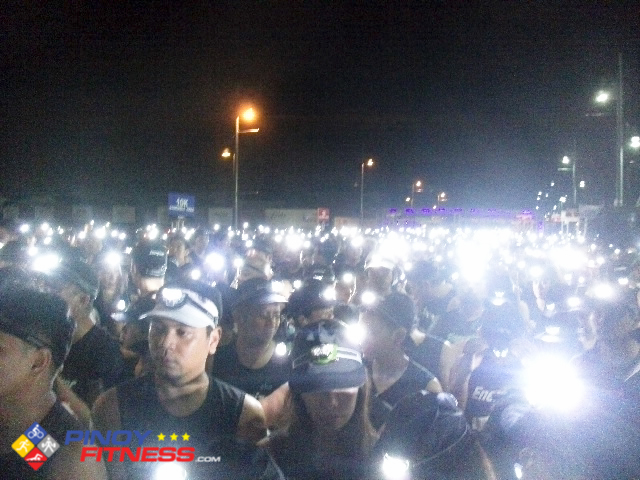 Energizer Night Race Manila Part 2 – Positive Energy Just Keeps Going and Going
Words by: Ms_Mars
A really good fun run event with a great and noble cause deserves a comeback. So after two years, one of the running community's favourite event, the Energizer Night Race Manila 2013 made a cool return.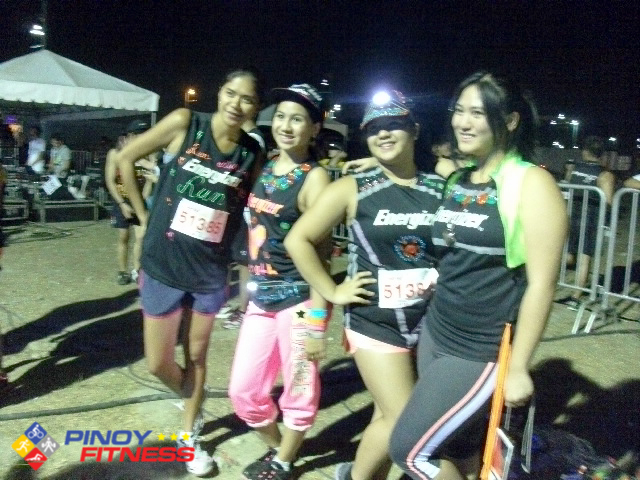 This year's theme is "Race for a Brighter World" and more than 3,000 runners came and showed up to help provide a million lights to the underprivileged communities mostly found in the far-flung areas in our country. As early as 6PM, runners trooped 34th St. at Bonifacio Global City proudly donned in an array of very interesting personal neon designs on their black Energizer singlets.
Aimed to raise awareness of the world's need for safe, clean and affordable solar lighting, the event is also part of Energizer's global campaign which plays host to more than 30 races spanning 20 countries across Asia, Africa, Europe including North and South America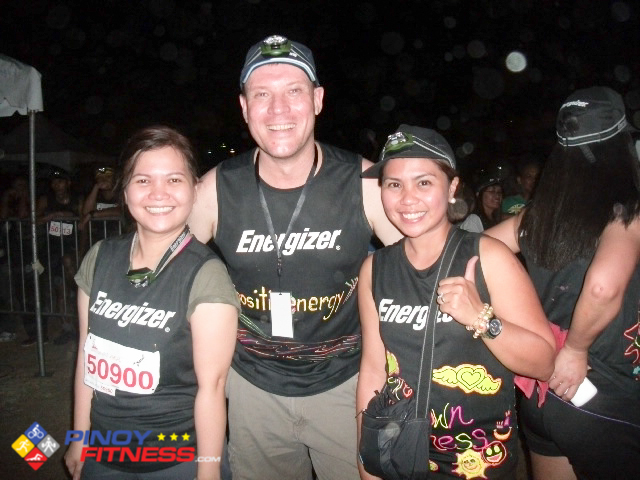 Energizer Philippines' Managing Director Todd Montgomerie was on hand to witness the proceedings and gamely posed for photo ops and cheered the runners.
"We are very grateful that once again Energizer has chosen the Philippines as one of the recipients of these solar lamps. And with the help of the night run, more families will benefit from this really great cause. We're all very excited!"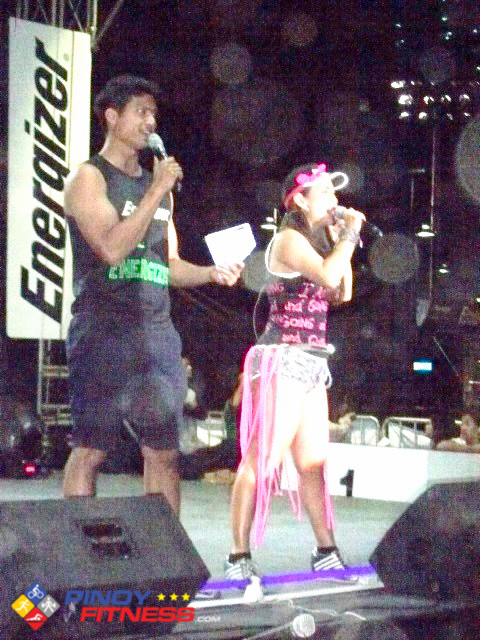 In partnership with GMA7, dancer/fashion guru Regine Tolentino and actor/model Mikael Daez hosted the program with such energy and gusto both celebrities helped keep the crowd in high spirits.
Marketing Manager Cara Tecson, Brand Manager Joan Mendoza with the representative from One Million Lights (OML) also personally thanked all the runners who registered and showed up for the event. To date, Energizer has donated over 23 million hours of light by distributing Energizer Solar-Powered LED flashlights and lamps to different remote communities in Latin America, Ethiopia, Kenya and the Philippines.
"Just last month, Energizer Philippines was able to donate a good number of rechargeable lamps to a community in Brgy.Rafael in Rodriguez, Rizal," shared Ms. Tecson. "This May, we will be visiting and distributing more of these gadgets in Zambales."
The very popular and crowd-fave Energizer mascot never failed to wow the audience as it rendered a cool & energetic dance number prior to the gunstarts of 10K and 5K runners.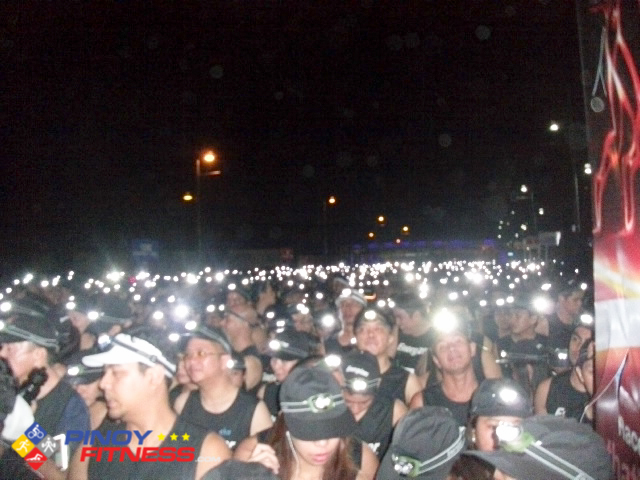 With all of their headlamps switched on, it was once again a spectacular scene to witness a Sea of Fireflies invade the dark spots of the run route which is the global trademark of an Energizer Night Run.
Passing through the Tunnel of Quotes required runners to switch their lamps to red light to be able to enjoy and catch some inspiring quotes about life and in general. That was the added feature which made this year's race different from the 2010 and 2011 night runs.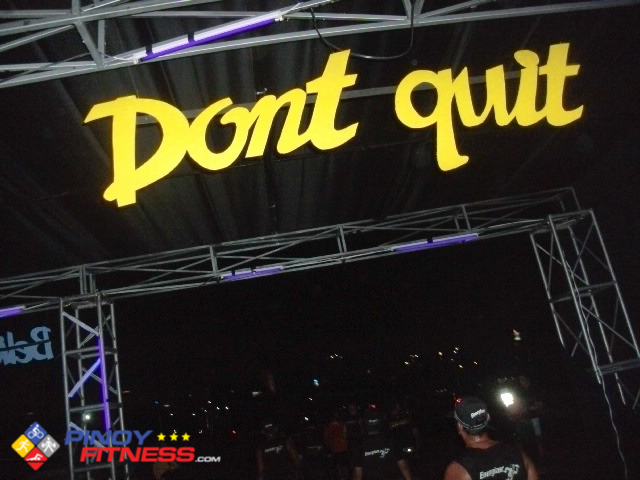 Runners also had a delight being able to read and be amused by the creative quotes, slogans and designs on the singlets of the runners ahead and beside them.
In any given event and no matter how prepared any organizer is, inevitable situations may happen and this was the official statement Energizer Philippines released in their Facebook page, explaining why a 3rd run category had to be added:
"Due to unforeseen events, a barrier in the 10km route was moved that caused the route for some runners to be shortened to 6.8km. Because of this, Energizer Philippines has decided to have three race categories instead of two: 5km, 10km and 6.8 km. During the event, the 5km and 6.8km for both female and male had been verified and awarded. However, we would like to inform you that the winners for the 10km are still yet to be verified and will be awarded soon. We would like to express our thanks to those that ran with us and supported the Energizer Night Race Manila 2013."
And despite that circumstance happening prior the awarding ceremonies, surprise contests and games were participated in by some runners who took home exciting prizes from the sponsors. Certificates were also handed out at the finish line. Further attention on medics/first aid and hydration station should also be noted down.
Just as what Energizer batteries are known for worldwide as a battery that keeps going and going, Energizer and its partners will continue to come up with clean and affordable lighting and produce more global fun run events to help spread and campaign That's PositvEnergy to millions more out there.
Many thanks to Cara Tecson, Joan Mendoza, Todd Montgomerie of Energizer Philippines; Air Urquiola, Alvin Marayan, Faye Marcelino of PRC, Inc. and to PINOYFITNESS for the chance to cover this exciting event.
For Instant Updates – Follow US!
https://www.facebook.com/pinoyfitness
https://www.twitter.com/pinoyfitness
Like this Post!? Share it to your friends!