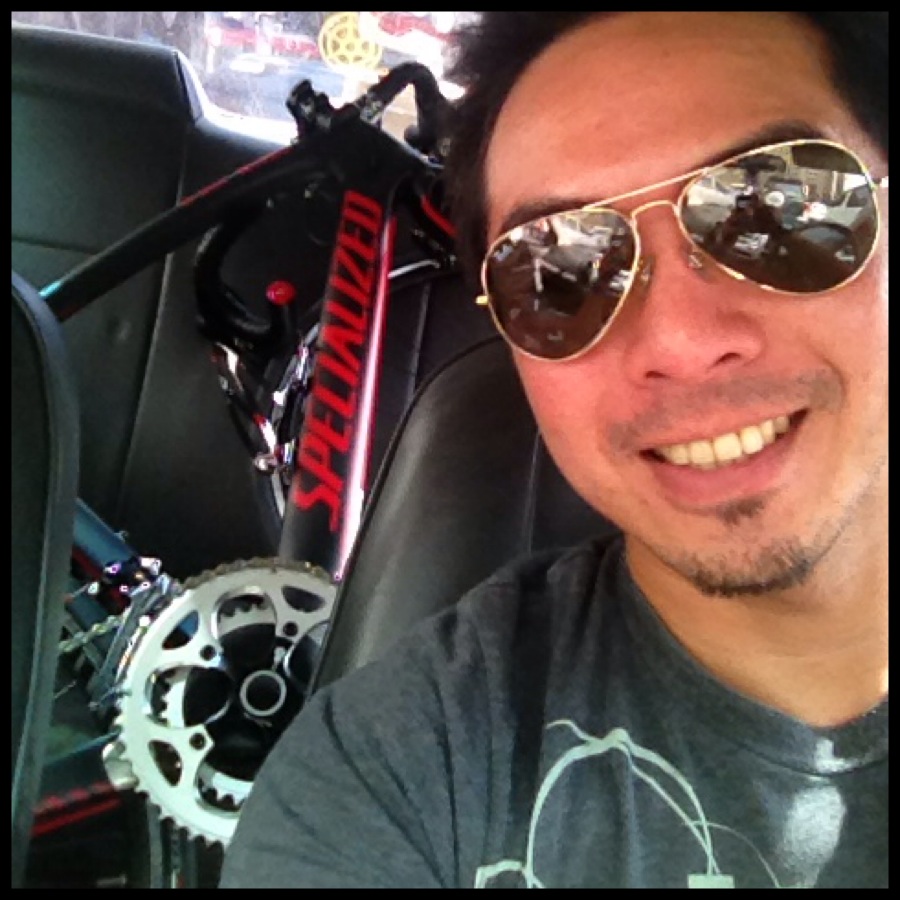 It's been more than 15 years since I rode a bike, a BMX to be exact, and since multi-sport seems to be catching on these days, a few months ago, my friend and I have been contemplating to finally get ourselves a road bike.
Finally this November 2012, we got Specialized! Thanks to Joey and Jami Ramirez of Dan's Bike Shop for a good discount on our bikes! We can finally rekindle our childhood biking memories and start spinning once again!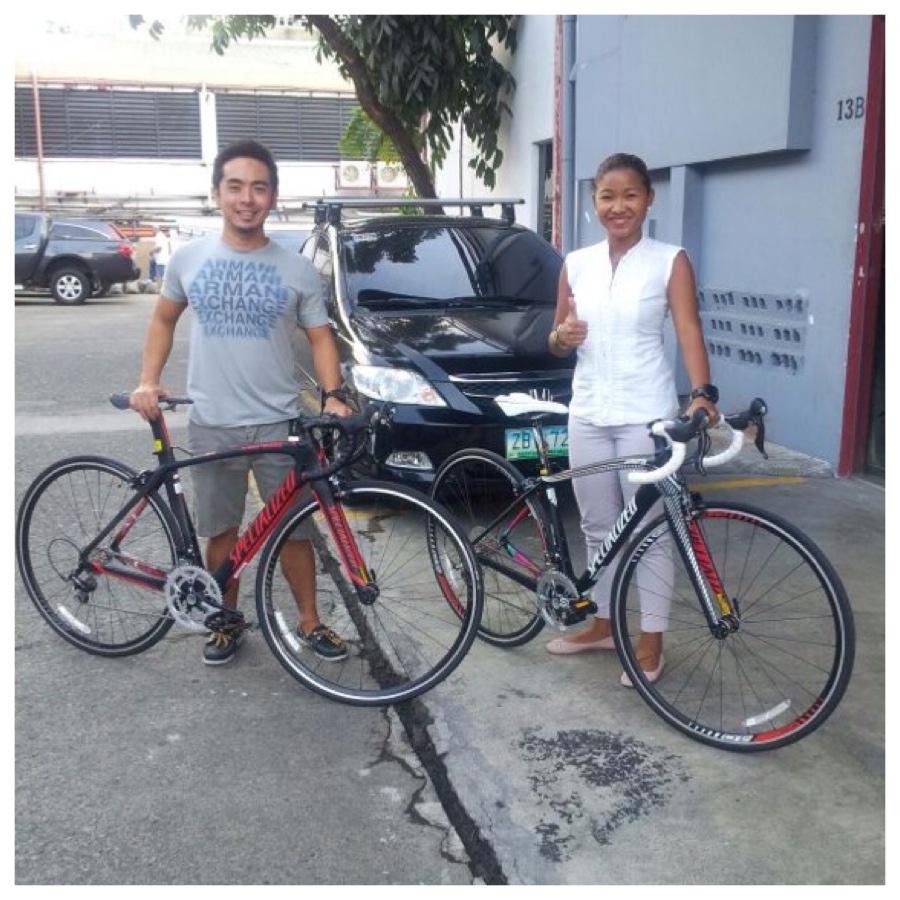 I got myself the Specialized Venge Pro and my friend Rish got the Specialized Amira SL4!
I started to ride 2 weeks ago, and I just wanted to share my First Biking Experience!
1. Make sure you wear a proper biking attire, I started biking wearing my running shorts and it wasn't really a pretty sight, it wasn't really very comfortable either. Thanks to my friend Reujen for lending me this pair, I'm off to Cartimar in the next few days to buy some more.
2. When just starting, make sure you practice on a safe place, after 15 years, my bike handling skills was a bit rusty, don't go biking in public roads until your bike handling skills improve.
3. Travel at a speed you are comfortable with, then slowly increase your speed as you progress and become more familiar with your bike and the route.
4. Shifting gears can be a bit confusing in the beginning, but after some time, it becomes automatic.
5. Don't forget to Have Fun! If all else fails, slow down and just enjoy the ride.
I'm far from joining any competitions yet, but hopefully I can see some of you guys on the road soon!
Got any newbie biking tips!? Share them below!
Cheers!
For Instant Updates – Follow US!
https://www.facebook.com/pinoyfitness
https://www.twitter.com/pinoyfitness
Like this Post!? Share it to your friends!