Are you ready to take another Rogin-E Challenge? Time to be more and do more! This event is happening on March 24, 2012 at BGC, check out the details here!
Rogin-E's Last Man Running 2
March 24, 2012
BGC
5K/10K/Last Man Running
Registration Fees:
5+2K = PHP 600 (800 slots)
10+4K= PHP 800 (1,000 slots)
Last Man Running/Last Woman Running= PHP 1,200 (200 slots)
Why +2K and +4K? That's the challenge, rather than running your usual 5K or 10K, the challenge is to do more and push yourself more.
Gun Start:
– LMR/LWR: 2:00 am
– 10+4k: 5:15 am
– 5+2k: 5:30 am
Online Registration Starts on February 1, 2012 -> https://roginelmr.com/
Registration Venues: (ONSITE Registration Starts February 24, 2012)
– Olympic Village Trinoma
– Olympic Village ATC
– Olympic Village Robinson's Pioneer
– Olympic Village Robinson's Ermita
– R.O.X. Bonifacio High Street
– GBX Megamall
– MLB Office – 1134 Metropolitan Avenue La Paz Makati City
Rogin-E's Last Man Running 2 – Singlet Design: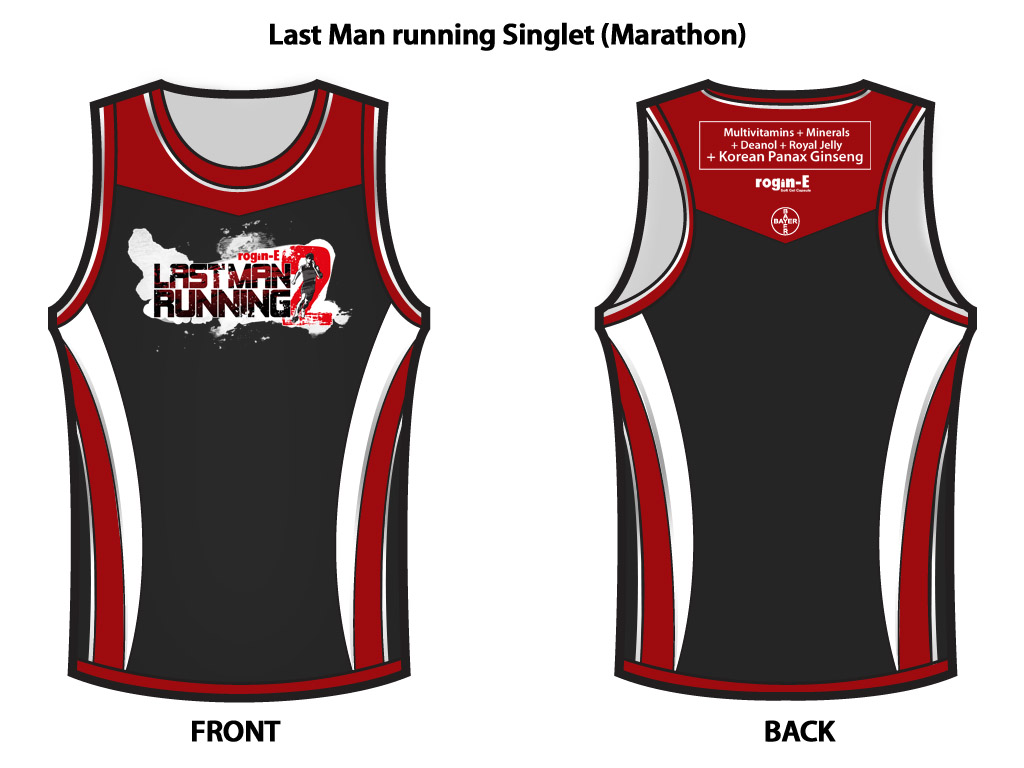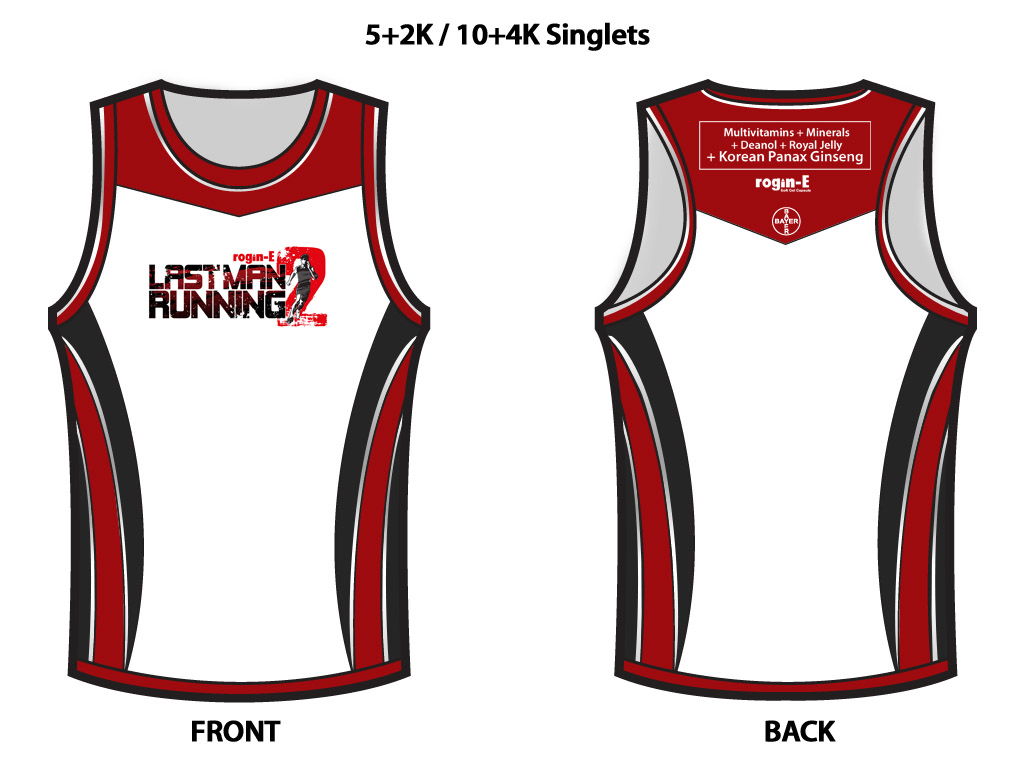 Rogin-E's Last Man Running 2 – Finisher's Kit: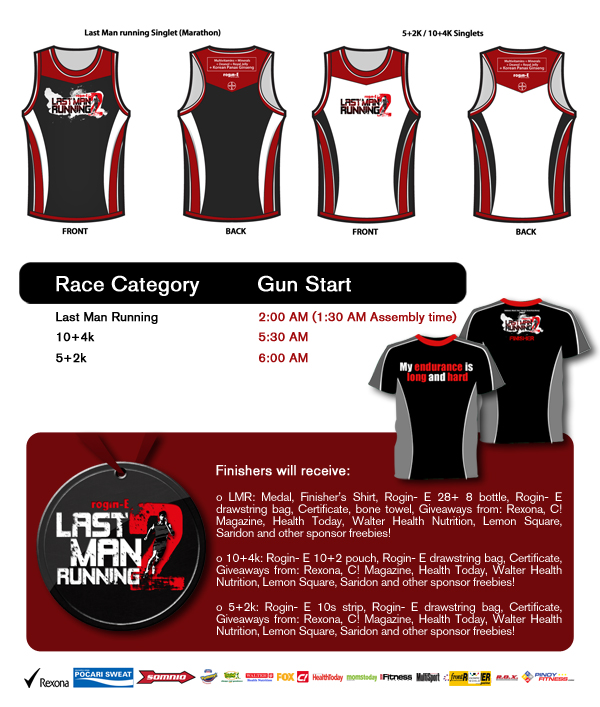 Race Mechanics: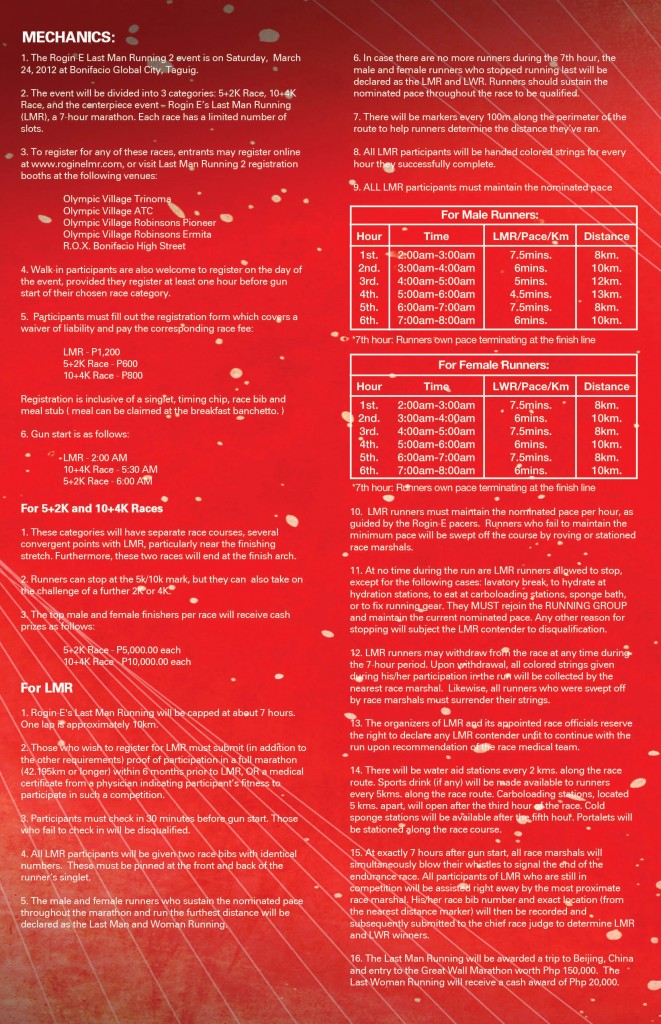 Visit the Official Website for the Mechanics -> https://roginelmr.com/