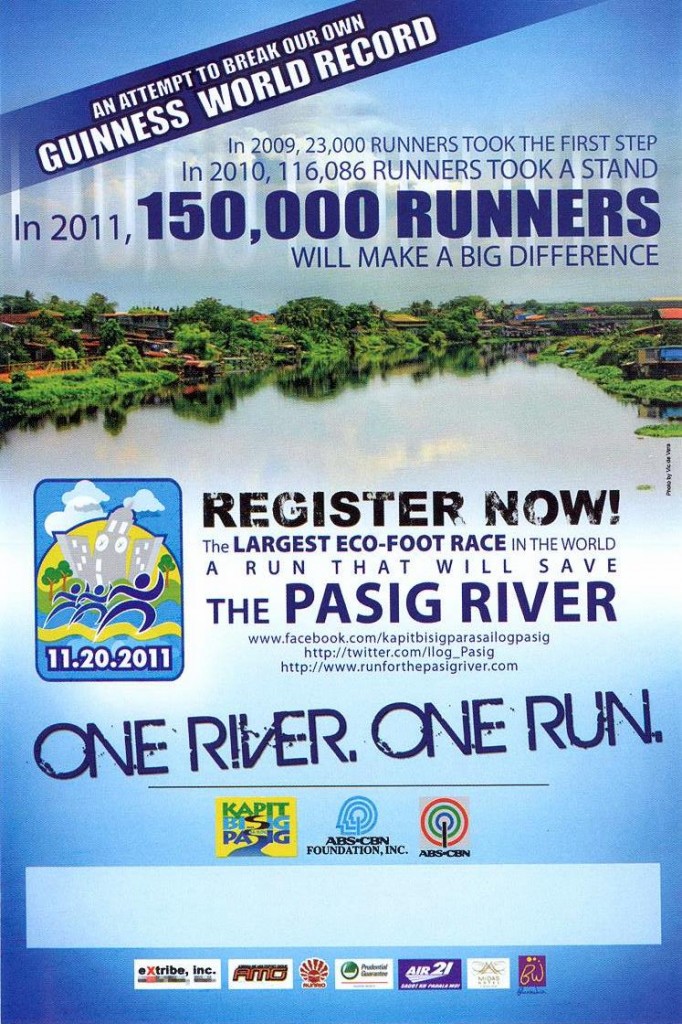 Based on the latest press release from ABS-CBN a total of 86,547 runners participated in the Run for the Pasig River on November 20, 2011!
Though the initial target of 150,000 runners was not reached and the number also failed to break last year's world record set at 116,000 runners last year, the fact that there are people coming together for a cause is already an achievement – Lopez mentioned.
It was also disclosed that they are already starting to plan for Pasig River Run 2012 to take place in EDSA.
Looking forward to see some improvements for Pasig River come 2012!
Full Story Here -> ABS-CBNnews