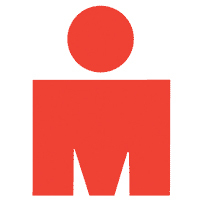 Less then 6 hours away from the kick-off of the 2011 Ford Ironman World Championship in Kona, Hawaii! Just extending support to a personal friend and trainer at CrossfitMNL, Ferdinand Louis Milan Catabian II, and to the 13 Filipino Athletes Competing for this race.
Good luck to Wilfred Uytengsu, Lorenzo Ocampo, Efraim Manzano, Peter Ralph Gonzalez, Marco Dayrit, Fiona Ottiger, Rene Ricardo Tayag, Noy Jopson, Amanda Carpo, Ferdinand Louis Milan Catabian II, Alessandra Gonzalez,Ramon Rodriguez and Benjamin Rana Jr.!
Video Source -> https://www.universalsports.com
Watch them live as they compete in KONA @ https://kona.ironmanlive.com
Meanwhile… Watch This!