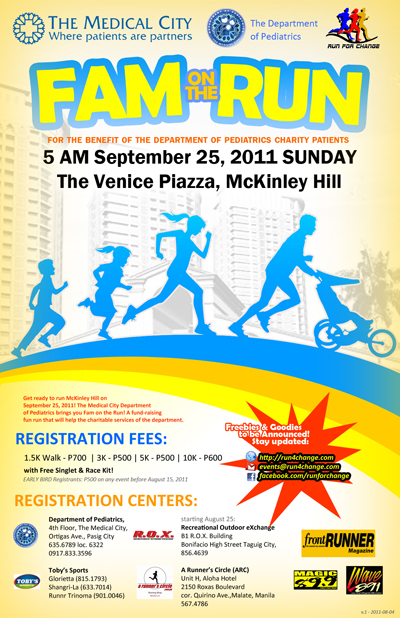 Congratulations to all who participated Fam on the Run that happened last September 25, 2011. Here are the race results for your reference.
Race Results:
[download id="549″]
[download id="550″]
[download id="551″]
[download id="552″]
Original Source -> https://run4change.com/
Please feel free to share your comments and feedback about this race here!