[ad#square-middle]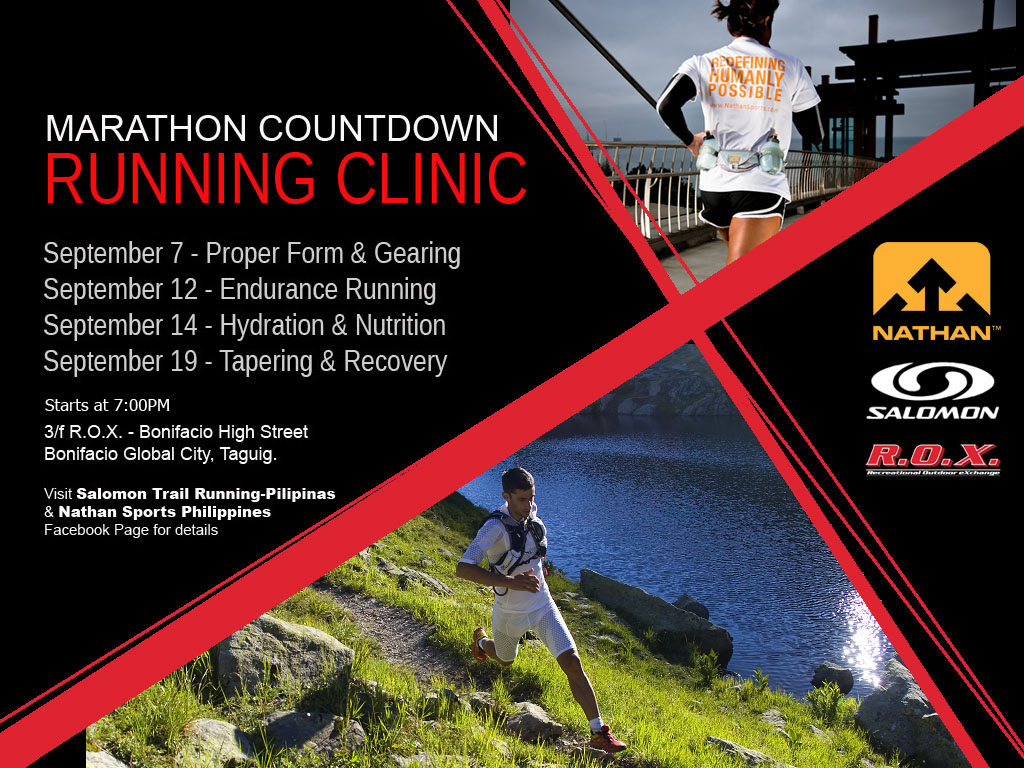 NATHAN and SALOMON team up to bring you a four-part running clinic especially designed to equip you for your upcoming marathon.
Lace-up as renowned triathlete, endurance runner and coach, MIGUEL "IGE" LOPEZ will be leading all sessions, starting with this week's PROPER FORM & GEARING.
Be in your running attire for the post-lecture run!
Participants will be entitled to:
– Free water*
– Exclusive NATHAN and SALOMON PRODUCT DISCOUNTS during each session
– Raffle items** at the end of the series
*Please bring your own hydration gear. No cups will be provided. Let's ditch disposables and make this a green event!
**Salomon shoes and Nathan hydration belts will be raffled off to those who will be attending at least 3 sessions
Here are the other dates you'd want to save:
September 12 (MON): Endurance Running
September 14 (WED): Hydration and Nutrition
September 19 (MON): Tapering & Recovery
This event is FREE and OPEN TO THE PUBLIC
Follow -> https://www.facebook.com/nathanphilippines and Salomon Trail Running – Pilipinas