[ad#square-middle]
Good News Everyone! Pinoy Fitness is a proud media partner of the upcoming Sports and Fitness Expo happening on August 12-14 at the SMX Convention Center.
We are going to have a booth at the site and I am inviting everyone to drop by and visit! We're going to have some activities and surprises that everyone can participate! here are some!
– FREE Fitness/Fat/Nutrition assessment to be conducted by Curves Fitness Experts!
– Photo Wall! that means Picture! Picture!
– Freebies, Raffle and other surprises!
– Sizing and Pre-ordering of Pinoy Fitness Technical Shirt!
Hope to see you all there! Admission is FREE!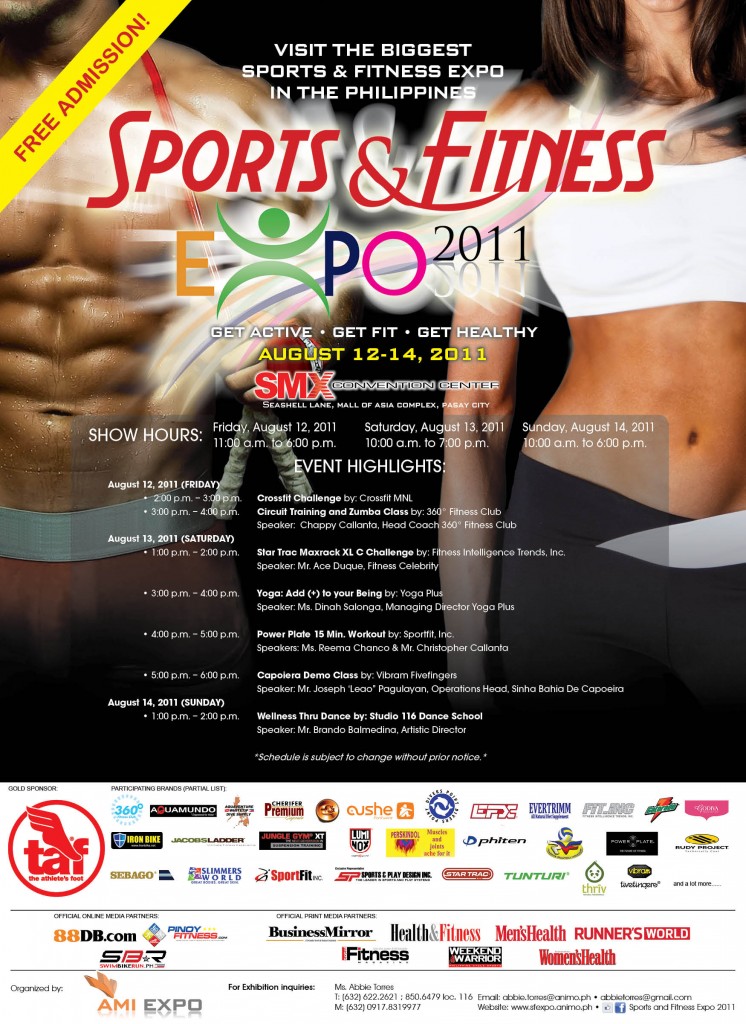 Sports & Fitness professionals, enthusiasts in the Philippines will gather to celebrate health, wellness, fitness and sports. Sports & Fitness Expo 2011 is the first event in the Philippines to host such a wide selection of local & international sports, fitness, health & wellness products & services under one roof at one time. With the theme, Get Active. Get Fit. Get Healthy the Expo aims to showcase the latest innovations in fitness equipment, sporting goods, accessories, nutrition and wellness.
Visit over 100 booths, exhibitors include fitness equipment suppliers, sporting goods, accessories, nutritional product and supplement Fitness and gym equipment, nutritional product and supplements, Sports apparel, accessories, sporting goods, health/fitness/wellness clubs, sports medicine, national sports associations, sports educational institutions and a lot more.-all providing ideas, tips and alternatives to help you adopt a healthier and more active lifestyle.
Experience spectacular group exercises, yoga sessions, try out the latest fitness equipment, pick-up valuable health and fitness tips,product presentations, and avail of special deals and discounts from The Athlete's Foot, Rudy Project, Sportfit, Sebago, Cushe, Vibram Fivefingers, Aquamundo Sports, Aquaventure Whitetip Dive Supply, Iron Bike, Luminox, EFX, Phiten, Powerplate and a lot more.
Fitness/Health/Nutrition Assessment c/o Curves: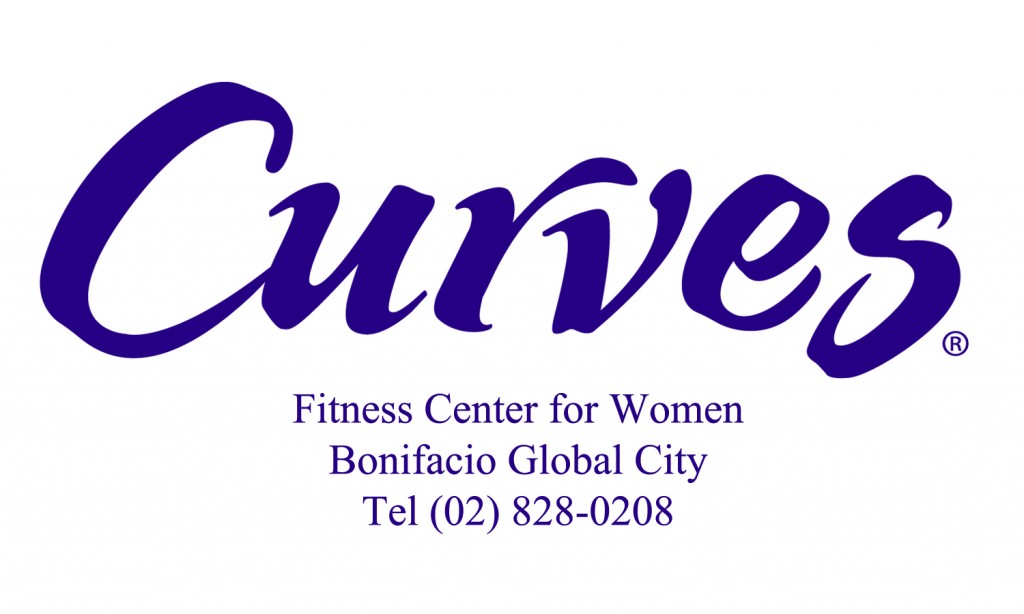 About Curves:
Curves works every major muscle group with a complete 30-minute workout that combines strength training and sustained cardiovascular activity through safe and effective hydraulic resistance. Curves also works to help women lose weight, gain muscle strength and aerobic capacity, and raise metabolism with its groundbreaking, scientifically proven method that ends the need for perpetual dieting. Founders Gary and Diane Heavin are considered the innovators of the express fitness phenomenon that has made exercise available to millions of women globally, many of whom are in the gym for the first time. With thousands of locations worldwide, Curves is the world's largest fitness franchise. For more information, please visit: www.curves.com.
Leave a comment if you are dropping by!