[ad#square-middle]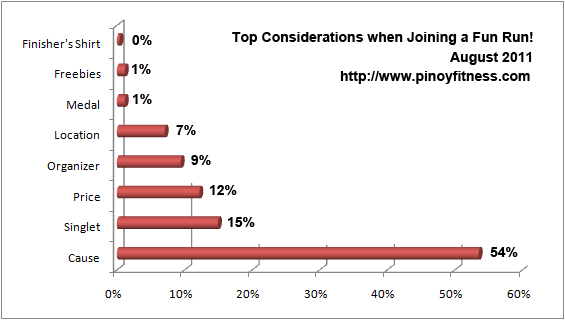 Two weeks ago I started a poll question regarding what runners look for before joining a Fun Run! Here are the results!
The top consideration according to the poll with 54% is still the cause of the fun run, followed by the singlet and the price.
I know there has been a lot of discussion about people running for singlets, medals, freebies; hopefully this poll shows that runners indeed run for different reasons and majority still runs for a cause. Whatever your reasons maybe let's respect each other and just have fun in doing what we all love to do.
So do you agree with the poll results!? Where do you belong? Share your feedback below! Share this to your friends as well!