[ad#square-middle]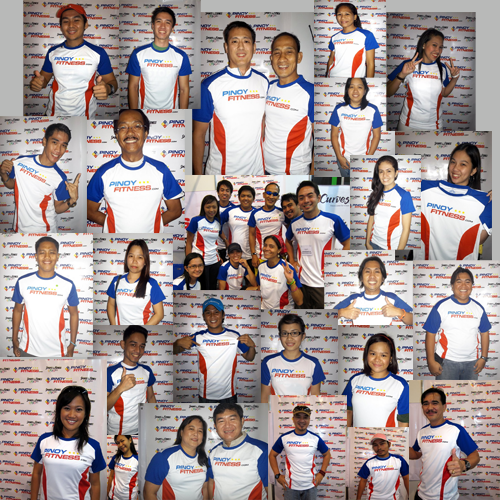 Hi Guys! First of all thank you for your overwhelming support for the Pinoy Fitness Tech Shirt, in the past few days I have received numerous inquiries on where to get a hold of the shirt and if the price would increase or not.
I would really love to see everyone to have one so i'm now working with race organizers to provide Pinoy Fitness a booth at some of the events for our community to hang-out after the races as well as a distribution point of the PF Tech Shirt.
On another note. I will discontinue reservations of shirt, since it's taking too much time to track everyone. Moving forward, I will just announce where the booth will be setup and size availability, you can just drop by and grab a shirt on-site! Hope this works!
Upcoming Pinoy Fitness Booth Schedule: (Will Add Sites Soon!)
2nd Avenue Earth Run Manila 2011 – August 28, 2011 – Details Here
Ateneo Diamond Blue Race – August 28, 2011 – Details Here
Fort Striders "FS" RUN 2011 – September 11, 2011 – Details Here
AXN Runs Philippines – September 18, 2011 – Details Here
Octoberun Festival – October 9, 2011 – Details Here
To know how much to bring per event, please fill in the form below if you are interested to Grab a Pinoy Fitness Tech Shirt and in which event! (NOTE: This is NOT a Reservation form)
Price of the PF Tech Shirt will still be at PHP 299, where part of the proceeds still go to JeepneED.
[contact-form 5 "Pinoy Fitness Shirt Reserve Form"]
Share this to your friends in Facebook and Twitter! Thanks!