[ad#square-middle]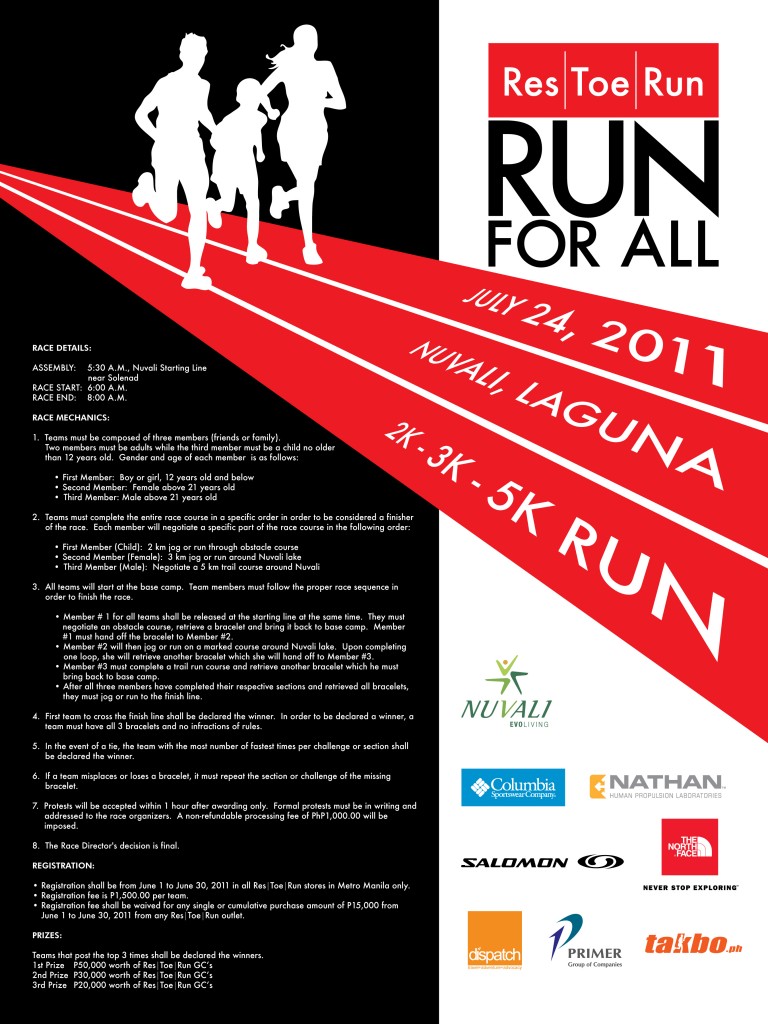 RES|TOE|RUN event is the culminating activity of the "I RUN" campaign that Res|Toe|Run is doing. The objective of this campaign is to communicate to the consumers our RUN category. Hence, the name Res|Toe|Run.
Res|Toe|Run – RUN for ALL
July 24, 2011 @ 5:30AM
Nuvali Starting Line near Solenad
2K/3K/5K
Download Race Mechanics:
Teams must be composed of 3 members (family or friends). Two Members must be adults and the third should be a child not older than 12 years old
– First member: Boy or Girl, 12 years old and below
– Second member: Female above 21 years old
– Third member: Male above 21 years old
[download id="501″]
Registration Fees:
Registration is from June 1 to June 30, 2011. Registration fee is P1,500 per team.
Registration fee will be waived for any single or accumulated purchase amount of Php15,000 from June 1-30 from any Res|Toe|Run outlet.