[ad#square-middle]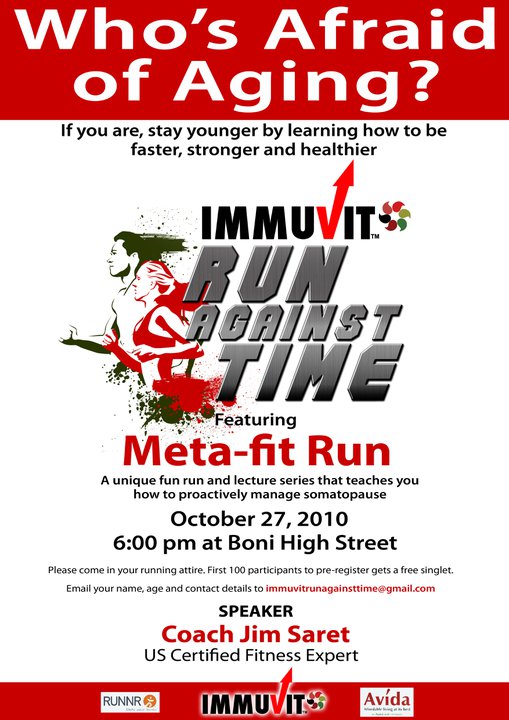 Are you afraid of Aging? If you are then stay younger by learning how to be faster stronger and healthier with the upcoming ImmuVit Run Against Time happening on October 27, 2010 @ 6PM at the Fort Bonifacio High Street.
ImmuVit Run Against Time
October 27, 2010 @ 6PM
Fort Bonifiacio High Street
This event features a MEGA-FIT Run, that features a unique fun run and lecture series that teaches you how to proactively manage somatopause by Coach Jim Saret
No registration fee required. Free singlet for the first 100 runners to pre-register. Register and send your confirmation email at [email protected] now!