[ad#square-middle]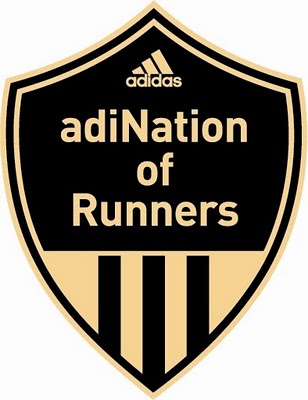 Note: This is an invitation from Rene Villarta, Team Leader-Adination UP Diliman Group
Adination U.P. Diliman Group
November 9, 2010
The Adidas adiNation of Runners (ANR) movement which has about a thousand members in the Metro Manila area scattered among its present four group sites in Pearl Drive, Ortigas; Madrigal Circle in Ayala Alabang; Boni High Street in Taguig and Ayala Triangle in Makati will be opening another venue at the University of the Philippines, Diliman Campus in Quezon City on November 9, 2010.
The running sessions will be held every Tuesday evenings thereafter, starting at 6:30pm assembly time while sessions starts promptly at 7:00pm.
The UP adiNation group will spearhead the participants to various running sessions which will include proper running technique to develop their skills, stamina, proper running form and motivation to sustain all runners into this healthy running lifestyle.
The Team Leaders of the UP group will lead different levels of runners and pace them according to each present skills and ability. The runs will progress with their participation to different races and culminate in Adidas sponsored runs and races like the King Of The Road (KOTR) race.
A hosts of benefits and incentives awaits each runner who joins the adiNation group in UP and those of the other venues as well.
–Runners will be issued adiNation Passports prior to the start of the program, to be stamped by Team Leaders at the end of all training sessions.
–Stamps accumulated in your Passports get Adidas freebies and discounts of up to 30% on Adidas products.
–Exclusive race subsidies, discounts or free registration for selected races.
–Priorities to in-store sales, introductory products and many others.
The adiNation of Runners family movement was in full force during the Adidas King Of The Road (KOTR) race last October 24, 2010 held at The Fort where the different venue groups opened their registration for new members.
Team Leaders for the UP group will be headed by Rene Villarta and Abby Jocson, who will handle the advance and intermediate groups while Cecille Lavarez will be in charge of the beginners group. Overseer of the Adination movement is Jinoe Gavan of takbo.ph.
Adidas Coach Jojo Macalintal will be the Head Coach. He, together with his coaching staff will be present for the first few Tuesdays to teach beginners and advance runners the proper running technique, body alignment, running form, stretching exercises, plyometric routines and other drills necessary to make runners unleash their full running potential.
We'll see you on November 09!
Rene Villarta
Team Leader-Adination UP Diliman Group
www.jazzrunner.wordpress.com