[ad#square-middle]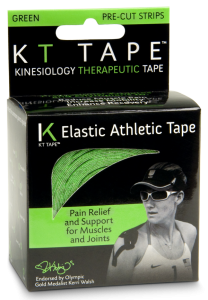 Lately I've been seeing several people with colorful tapes around their backs and shoulders when I run or when I'm at the Gym, ever wondered what they are?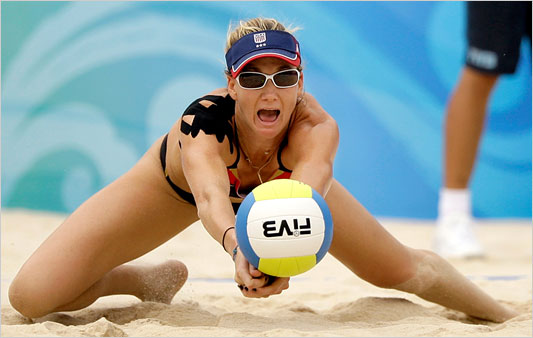 It's called a Kinesiology or KT Tape, it's a sports medicine solution endorsed by Olympic Gold Medalist Kerri Walsh for treating and preventing common sports injuries that you might have incurred during your fitness workouts, recommended for people with ITBS, shin splints, plantar fasciitis, knee pain and more.
KT Tape is applied along the muscles, ligaments and tendons (soft tissue) to speed up recovery of muscles by providing a lightweight, strong, external support and it comes in different colors: black, blue, pink, beige, red and green priced at PHP 735.00
I also happen to have an extra box of KT Tape, so I'm giving it away! Want it? Here's how to get it:
Step 1: Leave a comment with your name and email, indicating why you want the KT Tape
Step 2: Make sure you used a valid EMAIL address
Step 3: Follow us on Facebook or Twitter using the email address that you used
Step 4: Share in Facebook or re-Tweet with @pinoyfitness. That's it!
Giveaway Period is from August 30 to September 7, 2010.

Note: Facebook or Twitter Email should match with what you used in the comments.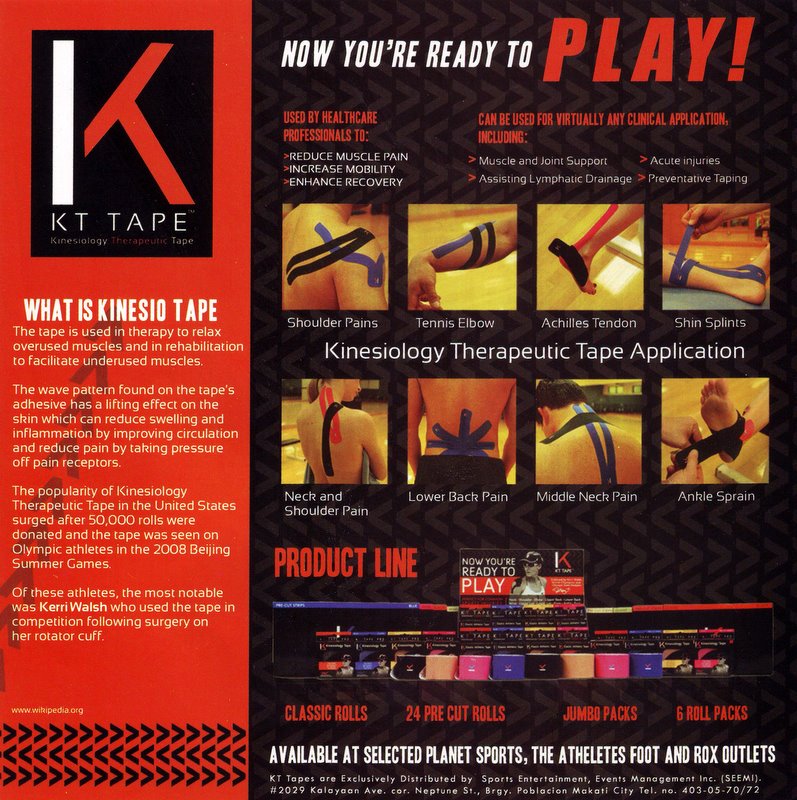 CONGRATULATIONS TO AGE FOR WINNING THE TAPE! I will Contact You Via Email: