[ad#square-middle]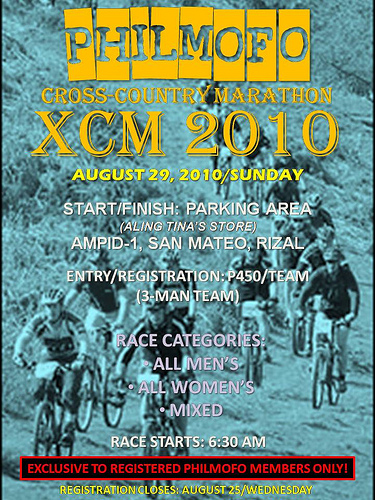 A mountain bike race exclusive to registered Philmofo members. All registered members are encourage to join.
Philmofo Cross Country (XC) Marathon 2010
August 29, 2010 @ 6:30am
AMPID-1, San Mateo, Rizal
Race Categories:
– All men's
– All women's
– Mixed
Team: 3-Man
Registration fee is P450/team
For more information visit their official website @ https://www.philmofo.org
Note: members from the THE-TALK site who did not re-register here in the DOT-ORG site are not considered. Admins/Mods will check the forum registration detail of participants.