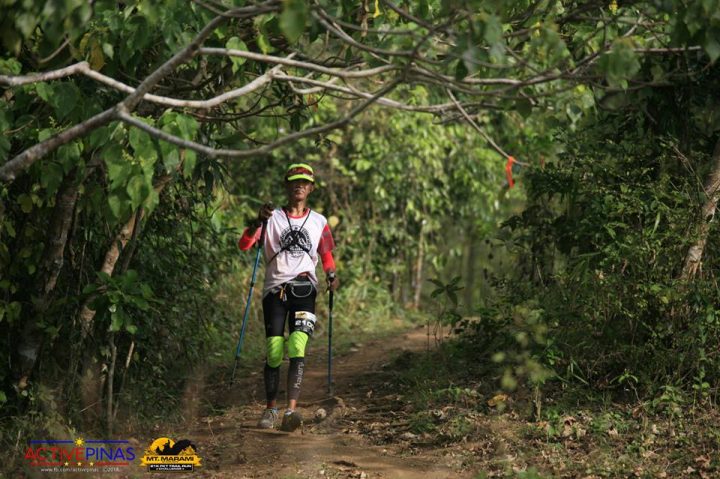 The Pinoy Fitness community is truly an encouraging and inspiring community to be in. We meet a lot of people in the community who not only strike our attention, but also motivate us to be better at what we do. Our community is made up of athletes from all walks of life, young and old. We were glad to come across Art Cuevas, who just turned 70 years old July this year and has been running for 50 years.
Getting fit for climbing
Art started his running journey early in life, as he grew up in Cuenca, Batangas, not far from Mt. Maculot. He mentioned that his foundation in sports is basic, but he remembers walking, hiking, and running a lot while growing up. Although, it was in college when he started running more seriously, Art saw running as part of his mountaineering lifestyle. He is one of the founding members of the University of Sto. Tomas Mountaineering Club, which was founded in 1969. Part of the application process to join is to be able to run a long distance, within a certain cut-off. By principle, mountaineers run to get and stay fit. "Ang sinasabi naming palagi ay 'you don't get fit climbing mountains, you get fit to climb. Kailangan talaga mauna muna ang fitness mo bago ka umakyat," Art recalled.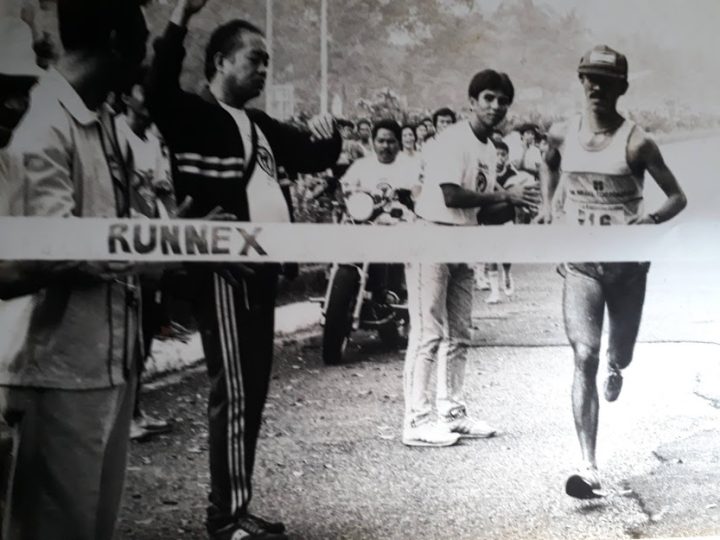 Fortunately, Art was able to continue his fit life when he graduated from UST and moved on to the corporate life. In 1972, the first company Art worked for –an investment house—used to hold an annual track and field competition. He tried his luck and joined as a miler. Art realized that by joining company competitions, he was able to improve on his running even more. He happily recounted, "Na hasa ako sa mga katapat ko. Mga champion ng UAAP, NCAA… Natuwa ako na nakaka pace ako with them at nakaka podium finish kasama sila."
Continuing his calling for running
By 1980 Art moved to San Miguel Corporation as a Communications Specialist. He was happy to learn that there was a running club there. He mentioned that the 1980s was the peak of global running and said "Madaming races, and the company often encouraged us to join – libre ang uniform, libre registration. Syempre sumali ako, nag-ensayo ako. I was carrying the company's name." While recalling his days in SMC, Art was thankful for the support and facilities available to them, "Malakas sa sports for employees. May mga corporate wide marathon, mini Olympics." He said that SMC has a gym and there was a running path at their head office behind Megamall. It truly was an environment that allowed him to stay fit and do competitive running. He said that his fastest 10km back in the day was 35 minutes! He laughed and said "Kayang kaya ko sumabay noon!"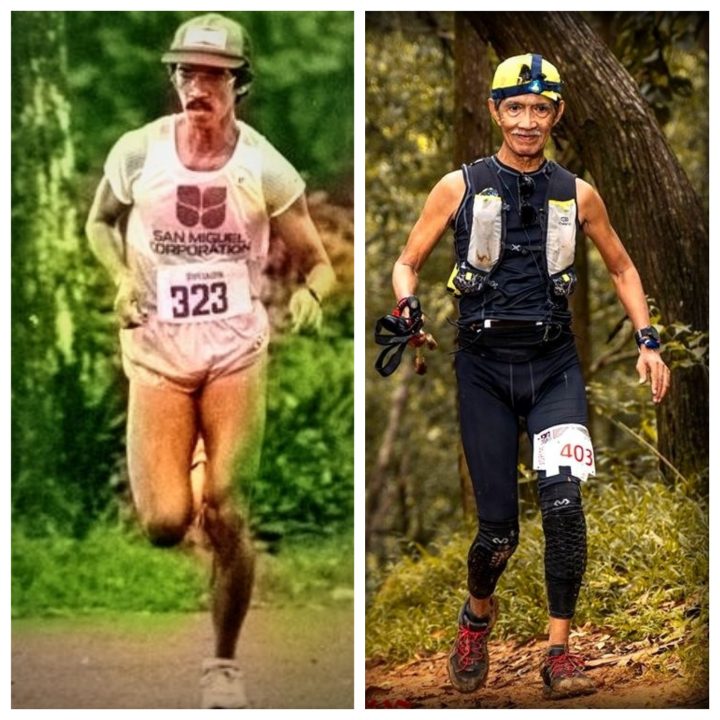 In the races that Art joined, he said that what he enjoyed more were the 10 km runs, as those were easier to train for and recover from. You can recognize the nostalgia as he said "Sa 10km hindi ka masyadong pagod na pagod. Ilang araw lang pwede ka nang tumakbo ulit. 'Yung marathon mahirap." Even though Art sees full marathons as difficult and not his cup of tea, he still has at least 8 successful marathons under his belt. Although, what Art truly loves in trail running.
He shared that it was SMC that sponsored and organized the first trail run in the Philippines. He helped organize this, wherein international ultramarathoner Max Telford came here to help and run the race. Art was glad he could also join, too. The trail running race was called the Lagerlite Mayon Challenge. Continuing his love for the mountains, Art proudly represented the Philippines in the Mount Kota Kinabalu trail running race in 1988.
To achieve his running fitness, Art ran every day. During his noon break or after work, he also did strength training. He knew the importance of strength training in running. And he also knew, that the running path and gym at the SMC head office contributed to his overall physical fitness during those times. There was a time when he used to run from home to work, that's about a 20km run from Cavite to Ayala. He did this to stay competitive.
Short hiatus from competitive running
After more than 10 years in the corporate world, Art left SMC in the late 1990s. As he left the company, he also stopped joining races. Art felt that he no longer had the drive to compete anymore, the environment was different, and so he rested from competitive running. He became content with maintenance runs, no longer joining races and added "I did it for fitness. Ayaw ko na yung hinihingal, ako. Steady pace, lakad minsan, ganyan na ako." It was enough for him to see his children take on an interest in running as well, "noong nakikita ko na mga anak ko, sabi ko, 'sila na lang ang tumakbo.'"
Although, this changed in 2017. Art was invited by his son to join a race together, as it was a 50km relay. Art gladly obliged and finished the Tagaytay-Maragondon challenge with his son. Since then, Art said that he would occasionally join some races – both trail and road runs, for old time's sake. It's great to feel the competitive drive sometimes.
"Once you run, there's no stopping it, I think. Lalo na nakikita mo nakaka sabay ka pa sa mga bata, kaya mong sabihin sa sarili mo mahaba pa to, kaya ko pa to!"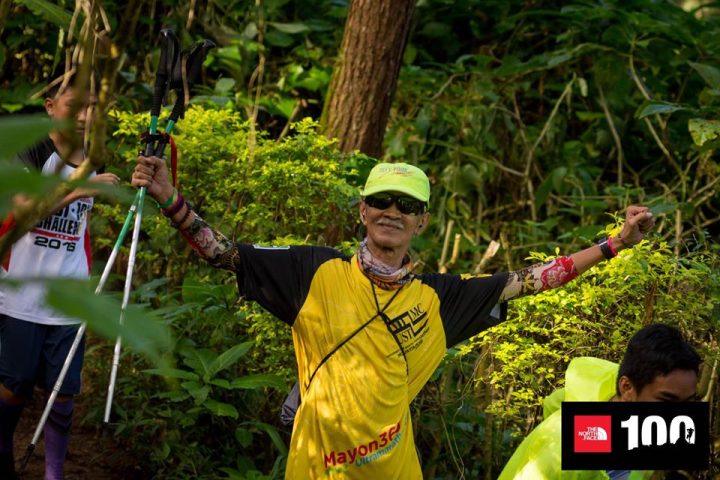 How to run for a lifetime
When asked why he still runs to this day, he happily said "Longevity. Once you run, there's no stopping it, I think. Lalo na nakikita mo nakaka sabay ka pa sa mga bata, kaya mong sabihin sa sarili mo mahaba pa to, kaya ko pa to!" These days, Art runs every other day. He alternates this with weight training. When asked how he stays healthy enough to keep running, he was glad to say "I watch my diet. I eat more fish, veggies and fruits, less meat." I could not help but ask about beer! Since he was working in SMC, he must have drank a good amount of beer. He laughed and proudly said "Yes, of course we drank our company's beer! Pero hindi yung lasingan. Konti konti lang. That was our carbo load!" Speaking of beer, Art joined the Pinoy Fitness Oktoberfest Run as it was reminiscent of his SMC days. They always celebrated Oktoberfest.
What Art learned in his 50 years of running, is that it is important to do maintenance training.
What Art learned in his 50 years of running, is that it is important to do maintenance training. And to be able to do maintenance training, you need to find the motivation to do so. For Art, it was still his first love—climbing mountains. He started running so he could climb, now he keeps running to stay healthy enough to keep climbing. "Keep the fitness level, maghanap ng inspiration – for me dati, it was to climb and be in touch with nature. Now, I want to keep running to keep climbing at maka sabay sa younger climbers."
Art also urges young runners not to let the lockdowns bring us down. We can do so many things to get fit, like jump rope, home workouts, use your creativity, the important thing is to keep fit. But, Art shared a word of caution, too in keeping fit. He said that since before, he had always been vigilant with injuries. So, as we stay fit, he admonishes "Know your pace, keep your weight good for your muscles and bones for running and climbing. Kung hindi, parusa yan sa tuhod."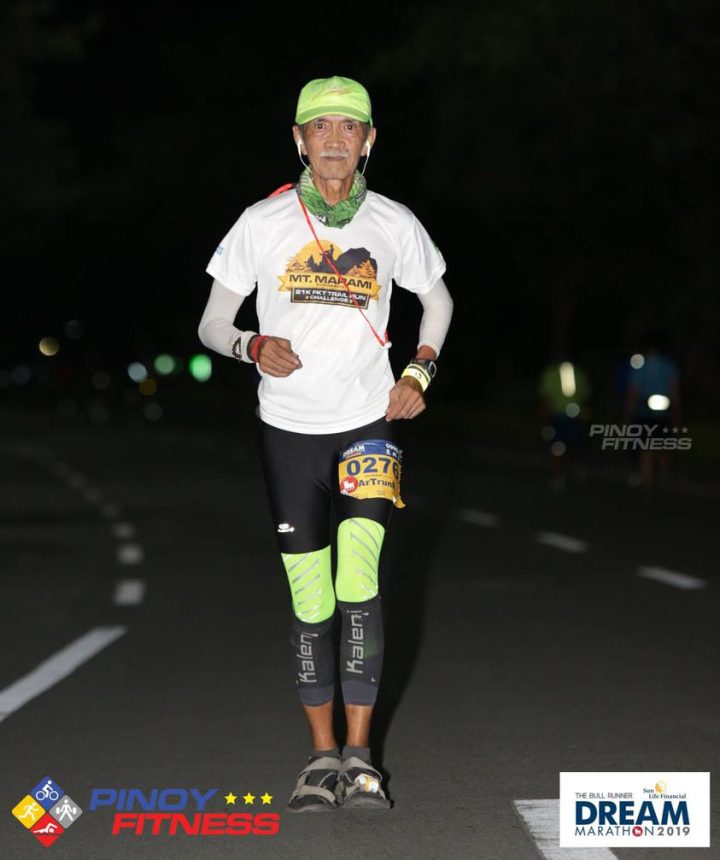 In it for the long haul
Running is a lifetime sport. "Meron nga mga 90 years old na runner, mga nakaka sub 3 hr marathon. But running is running. Slow runs are better than no runs at all." Art hopes to keep running. He knows he's getting old, so he is also wise to be careful. Before ending our call, Art said in closing, "Sana malayo pa ang finish line ko. Tuloy tuloy lang ang takbo."