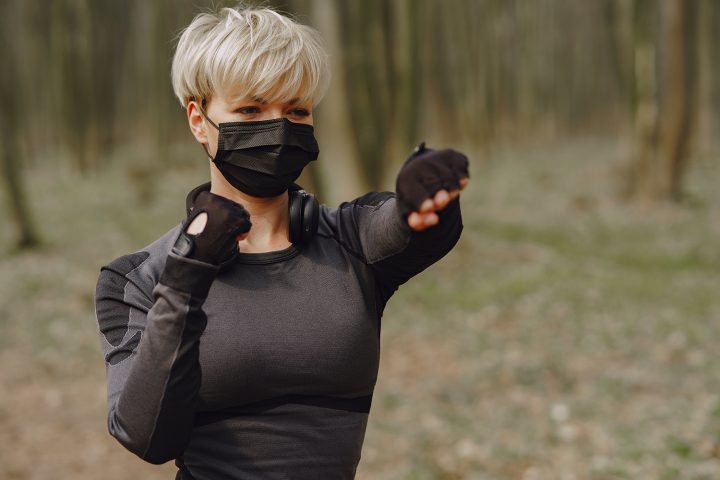 The first quarter of this year brought us many challenges and this pandemic is just one of those which also affected people worldwide. Even prior to it, a lot of races and fitness events had already been cancelled because of the Taal Eruption. Because of this people were pushed to make adjustments to their training. Adjusting was easier then because it was just a short time and people still had the option to go to the gym, but now that most of us don't have access to a treadmill or a space in our homes to log in some miles, we had to get creative to keep ourselves fit.
There are those who, in the past few weeks, have strayed from their usual routine and struggled to stay active. Now that is understandable and we should not be too hard on ourselves, but on that note, we have to try to bounce back to our fitness so that when those events are rescheduled, we will be ready.
So Coach Carl Cruz of The Grind Fitness & Performance and I have come up with a few tips for you to make your comeback to fitness at ease and injury free!
1. Reassess your Goals
To make sure that you don't lose focus and you know where you're getting to, always set goals so you can when you feel a little unmotivated, you can remind yourself why you started.. Go back to the most basic questions of what are your goals, how fit are you now, how much can you commit to exercising, or have you been doing too little or too much? Note your achievements so you can progress and your mistakes so you can correct.
Since events and races were cancelled and will be more likely to be rescheduled on a later date, maybe it's better to set a different goal now. Perhaps you can focus to lose the weight you have gained during the quarantine, or simply maintain and just stay fit until race season is back.
You can also reassess your current capacity to achieve your new goals (fitness level, availability of equipment at home, and sources to training materials) and how you will be able to train with the "new normal". If you are in a slump now, try to remember these words from Stephanie Bruce, "Timelines might be altered, but working on the pursuit of personal progress is always there for the taking."
A tip from Coach Carl: Remember to set SMART (Specific, Measureable, Attainable, Realistic, and Time-based) goals.
2. Build your Home Gym
Since clubs and gyms most probably won't be back for a while, it's a good time to invest a little in building your home gym. Exercises doesn't have to be so complicated so your equipment don't have to be complex as well, carefully asses the amount of space you have at home and slowly purchase the best equipment for the type of workout you want to perform!
It you're into Yoga or Pilates, a mat, balance ball, resistance bands, yoga blocks, and toning balls will probably be enough. If you want to add HIIT workouts into your training, it's best to invest in a couple of dumbbells and kettlebells, later on you can go further and invest on some olympic barbells. A jumping rope can be a good alternative to cover for your cardio workout, and if you have a bit more budget, you can then consider a treadmill or a stationary bike.
Then you can simply visit the Pinoy Fitness Community Page for some FREE shared workouts you can try, there search for FREE online workout videos to help you with your training.
Related Article: Fearless Forecast: The 'New Normal' for the Fitness Community
3. Go Slowly but Surely
Getting back into fitness is hard, and I know how impatient we can be at times. If you're reading this article, then I'm assuming you have not been performing at your usual level as well. Once you have reassessed your goals, slowly work your way back to fitness. It could get a little difficult at the beginning with the "new normal", but don't fret, you'll eventually get the hang of things and form a new fitness routine. Just take it slow to keep yourself from getting injured. It is totally fine to go back to the basics and slowly work your way towards your new goal. Remember that consistency is the key.
4. Keep the Intensity Low
Start training at low to moderate intensity and just build your momentum once you have adjusted to your new fitness routine, if you're running, don't jump into your usual pace after months of being idle, give your body some time to adjust to the new workout load. Consider this phase to be your prehab, and take this time to focus on creating a new fitness habit.
5. Keep on Practicing Proper Hygiene and Social Distancing
Did you read that right? Yeap you sure did! Proper Hygiene and Social Distancing is here to stay, we have to keep on practicing them to make sure we keep ourselves and the people around us healthy all the time. After all, we would not want our hard work to go to waste just by getting sick, right? Just make sure you remember these:
Maintain suggested distance from other people (6 Feet)
Make sure you shower before and after your workout
Bring a disinfectant with you and make sure to disinfect before you touch anything
Wear a mask when you go outside especially when you run
If you're sick, STAY AT HOME!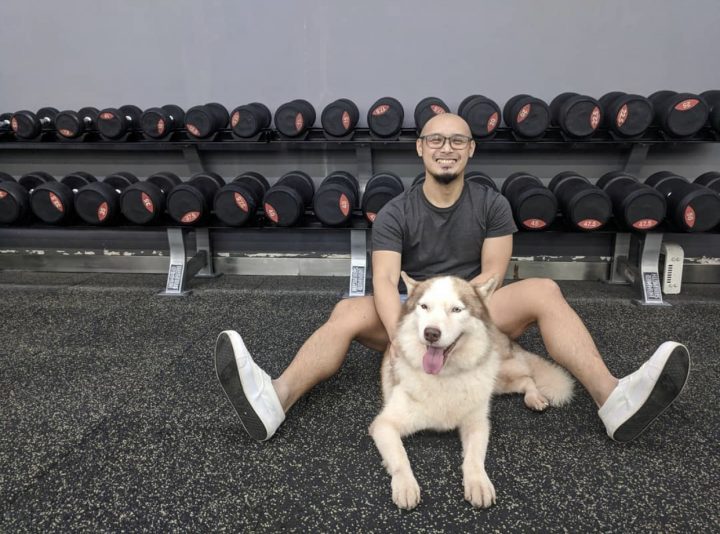 As we wait for this pandemic to end, we have to prepare ourselves in facing the new normal. Having limited mobility outside does not necessarily mean we have to keep ourselves away from staying fit or even becoming more fit. Working out in our homes might require more discipline from us, but we will be able to bounce back from this in no time. Remember to keep yourself sane and grounded as we wait for those races to commence.