Holiday season is fast approaching and while we are getting ready to binge eat, it's also the perfect time to squeeze in regular workouts in our daily routine to counter all the food intake. However, let's face it — being fit doesn't come that cheap. From gym membership to the food that we eat, the effort to stay in shape and live a healthy lifestyle can be expensive.
However, what if I tell you there are a number of gyms/fitness studios that you can actually try for free as first-timers? Not only you would save money by attending free sessions, but you'd also be able to gauge what gym or workout is right for you before officially enrolling in.
So, whether you're a free-stuff-loving person (who isn't?) or a fitness junkie who just wants to try something new or a beginner who's still looking for that perfect workout, you'd surely love to take a look at the following free trials below!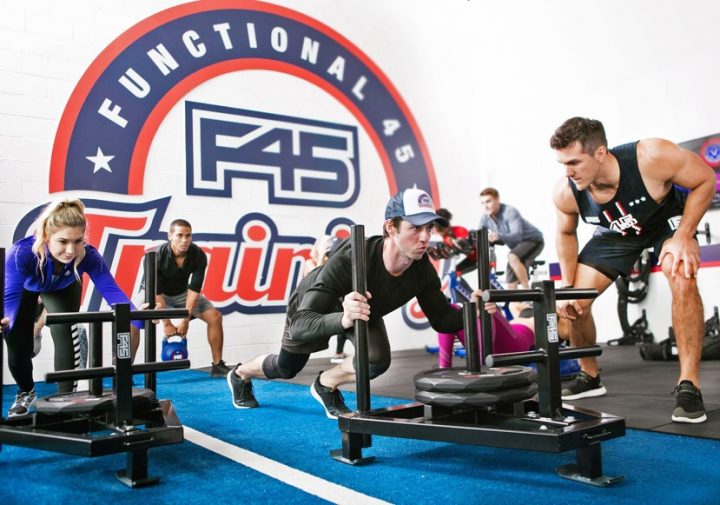 1. F45 Training (Bel-Air, Makati)
Website: https://f45training.ph/
What they offer: Three-session Free Trial (1-week validity)
F45 is combination of High-Intensity Interval Training (HIIT), Circuit Training, and Functional Training, with each class only lasting for 45 minutes (hence the name). This workout is effective for burning fat and building lean muscle so for those who like short but intense activities, this one's for you!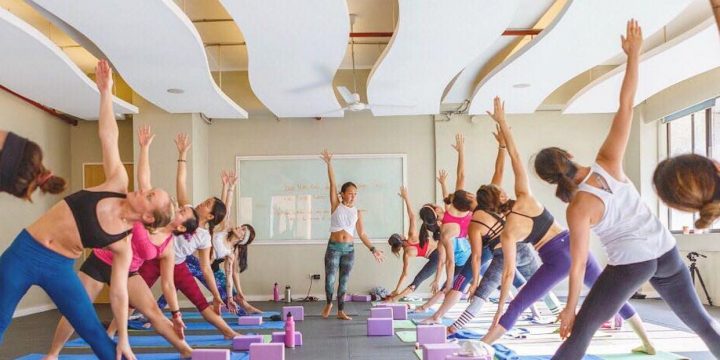 2. YogaPlus (Makati, BGC, Mckinley, Alabang)
Website: https://yogaplus.ph/
What they offer: 1-week unlimited free trial
We all know the benefits that yoga does for the mind and body, and what's cooler than having 1 week of unlimited FREE classes? Yogaplus offers a variety of classes (Yin Yoga, Hot Yoga, Trapeze, etc.), all of which you can try out for free within your first week. Namaste!
3. Cyclehouse (Ortigas)
Website: https://www.cyclehouse.com.ph/
What they offer: 1 free trial class
Indoor cycling is one of the top workout trends today and Cyclehouse is one fitness studio which offers a good rate for that cycling + dance workout, and offers classes for both beginners and regulars so you can totally go at your own pace! Book a free trial with them!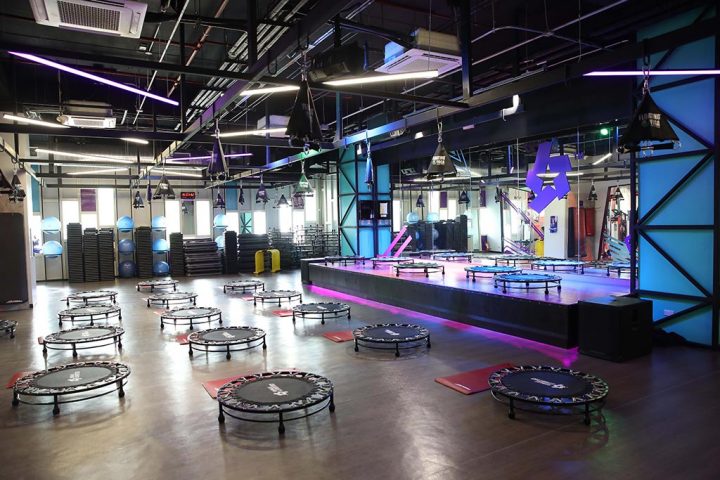 4. Celebrity Fitness (Makati and BGC)
Website: https://www.cyclehouse.com.ph/
What they offer: 1-day free trial
This newest gym hits the Metro and is fully equipped with the good stuff – from weights, to TRX and rowing machines, and functional gym equipment. They also offer several classes such as Hip hop, Zumba, floating yoga (aerial yoga), functional fitness (circuit based classes), indoor cycling, and Saltar — a trampoline program exclusive to this gym. Each first-timer is eligible of 1-day free trial to experience the amenities!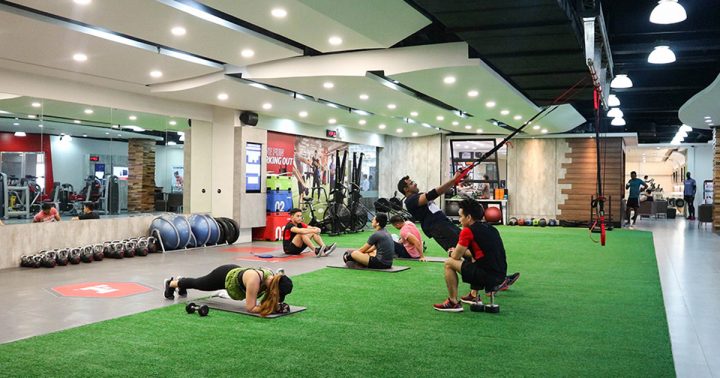 5. Fitness First (all locations)
Website: https://www.fitnessfirst.com.ph/
What they offer: 1-day free trial
Fitness First is one of the premier and most well-known gyms in the country, especially that they have Platinum branches which offers high-class facilities (i.e. indoor lap pool). You can usually start exercising from as early 6:00am to as late as 10pm weekdays, 8am to 8pm on weekends and Public Holidays are generally 9am to 8pm. Book a 1-day free trial to experience this club!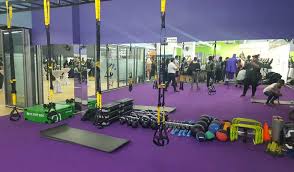 6. Anytime Fitness (all locations)
Website: https://www.anytimefitness.ph/
What they offer: 1-day free trial
Anytime Fitness has been popular as the gym which is open 24/7 – which is actually very convenient for all types of people – especially for those who work on different shifts and are struggling to find time to squeeze in their workouts. This gym offers several group classes too, so you'll never get bored on whatever workout you'd like to hit! Book a free trial now.
Personally, I am a person who is into running and swimming but during off days, I'd like to try something new and these free trials to fitness studios are very helpful for me to know what workout I enjoy the most and what works for me. So, have you decided which one to try first? Please share to us in the comments section your experience! 😊