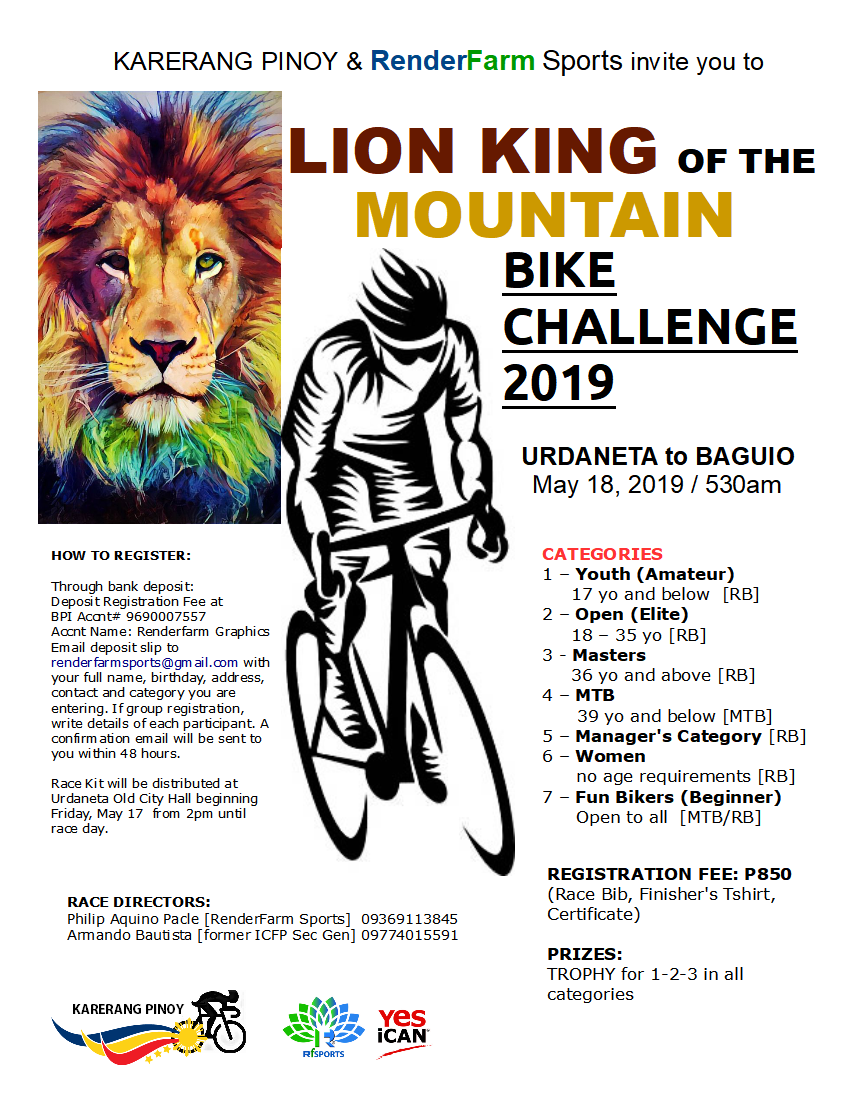 A 65km ride from Urdaneta City to Baguio City passing the beautiful uphill downhill winding, zigzag road of Kennon. The event challenges everyone from newbie to elite and fun bikers and test their limits.
Lion King of the Mountain Bike Challenge
May 18, 2019
Urdaneta and Finish at Burnham Park
65K
Organizer: Karerang Pinoy & Renderfarm Sports
Registration Fees:
P850
Registration Venues:
1. Bank Deposit:
– Deposit Registration Fee of Php850 at BPI Account# 9690007557.
– Company name: Renderfarm Graphics and email deposit slip to [email protected] with your full name, birthday, address, contactand category you are entering. If group registration, write details of each participant. A confirmation email will be sent within 48 hours.
For More Information:
Philip Aquino Pacle [RenderFarm Sports] 09369113845
Armando Bautista [former ICFP Sec Gen] 09774015591