The first Marvel-themed run in South East Asia organized by Color Manila just concluded in SM Mall of Asia Grounds last July 7, 2018 with more than 8,000 runners!
Personally I was expecting a couple color stations along the race route since Color Manila was the organizer, but color powder was only distributed at the activity area during the post-race activities.
However, cos-players wearing various Agengers-inspired costumes such as Iron Man, Thor, Spiderman, Captain America, Black Widow, among others are stationed along the race route cheering and encouraging runners as they pass by.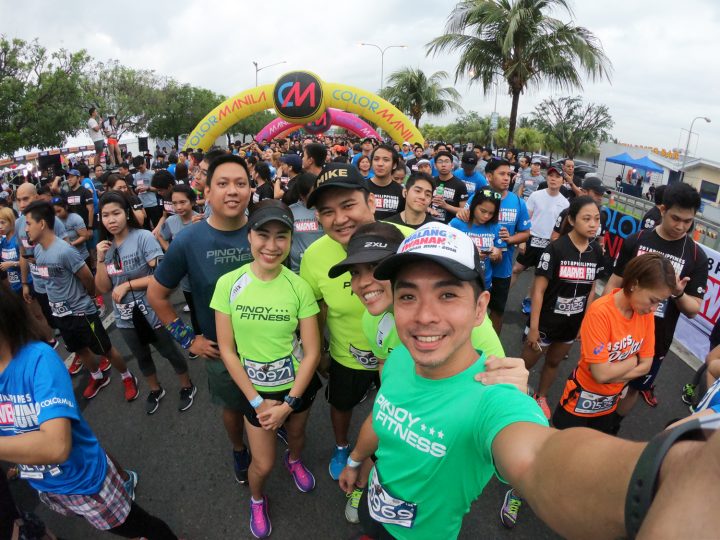 In was fun, especially when the rain poured during the last part of the race, I was happy to get to run with running buddies Mike and Macel again after a few months.
Congratulations to all who joined the event! And here are some photos we took from the race.
Marvel Run Philippines Photos:
Marvel Run Photos – Album 1
Marvel Run Photos – Album 2
Watch our VLOG to know more about what happened during the race! Please don't forget to subscribe to our YouTube Channel as well! – https://youtube.com/pinoyfitness
PF Shirts Available at – https://store.pinoyfitness.com
Weekend Gear:
Action Camera – GoPro Hero 6
Sports Watch – Fitbit Ionic