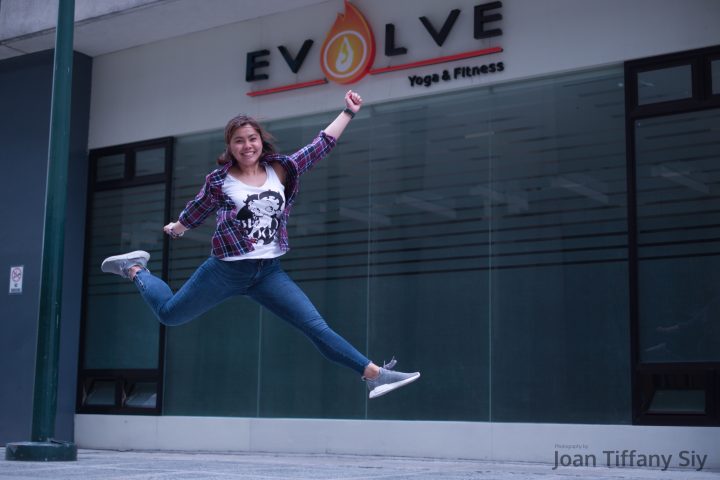 Evolve-ing with Yoga
It's been 3 months since I embarked on this weight loss journey and this is a half-way checkpoint to my goal to lose 19 lbs. in 6 months. So let's take a look at what's happened so far.
Related Article: I'm Kathy and I'm fat, Thank You.
The numbers…
I started at 149 lbs. With 32.4% body fat. This translates to 48.27 lbs of body fat.
I'm now at 145 lbs. with 27.6% body fat. This translates to 40.02 lbs. of body fat.
Given these stats, I have lost 8 lbs. of bodyfat and gained about 4 lbs. of muscle. Though my net weight reflects just 4 lbs of weight loss, when you look at the composition of that net weight, there was actually more fat loss, which is a good sign. Hopefully the muscle mass I gained will help me burn more calories at rest.
How I feel…
I feel good, I can carry my weight again (mostly for yoga, without much effort). I went hiking just this past weekend and felt great! I didn't feel completely out of shape and enjoyed the hike versus panting my way through it.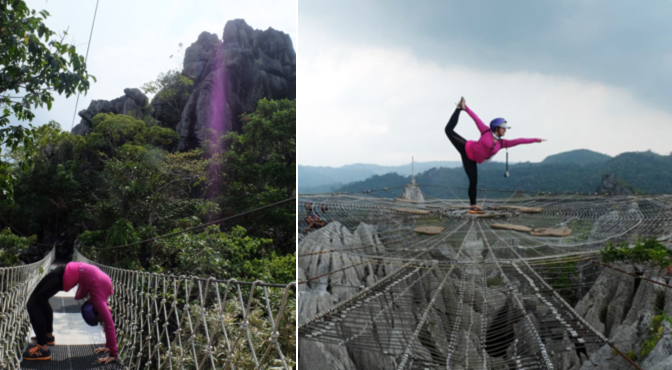 I thought it was just my imagination when I felt like my clothes started fitting better
I thought it was just my imagination when I felt like my clothes started fitting better, but I have a pair of pants that were 2 sizes smaller that I can now fit into again. I used to wear a US size 8 pants but now I'm back down to US size 6 pants which fit me quite comfortably again. Also, I have a non-stretch US size 4 that couldn't go past my hips back in January, but I can now wear again, though it's admittedly still a tight fit.
What I've learned so far…
1. It's not all about the numbers and what the scale tells you. You have to understand the numbers and the composition of your weight.
2. Muscle is good weight. Although it does not feel like it when you're on the scale, remember that amount (by weight) of fat takes up more volume than muscle. If this concept is new to you, Google images of the size comparison and you'll be surprised!
3. It's so easy to slide back to old habits, but being surrounded by people who support your cause and encourage (or even nag) you to watch what you eat and go workout even when you've had a long, tough day at work helps a lot to stay on track.
4. There are a lot of fun ways to burn calories while on vacation, but also a lot of temptations that are counteractive to your cause. You have to make sure that you balance it out or count calories if you're being strict about it.
5. I need cardio. :|
At the end of the day, nothing beats the "kilig" feeling you get when people around you start noticing and tell you "you've lost so much weight", even if the weighing scale doesn't seem to agree. It's a good form of encouragement that helped me keep pushing and working hard while feeling good about the changes happening with my body.
Where I am now…
Although I said I would be adding cardio to my routine, I haven't started on this area. My knee is still acting up. With this weather we're having, I guess it high time to try swimming. I know cardio is a very crucial part of any weight loss journey, and I have to start mine ASAP.
Finding time for yoga while balancing all the other things I do is already tough enough, but when you have a goal set in your mind, you MAKE TIME for it even when the odds are not always in your favor. Just to make sure I stay on track, I signed up for another 30-day challenge.
Evolve Yoga is hosting a Summer Challenge this May, and I've encouraged (maybe more like forced) my yoga/dive/travel buddy/photographer, Joan to join me (YAY! I will have "bantay"). I'll be doing the 30-day challenge (30 classes in 30 days), and she'll be doing the 4×4 challenge (4 classes per week for 4 weeks) because she'll be traveling. I've had some progress with this pose I'm working on and hopefully I reach the goal within the next couple of months.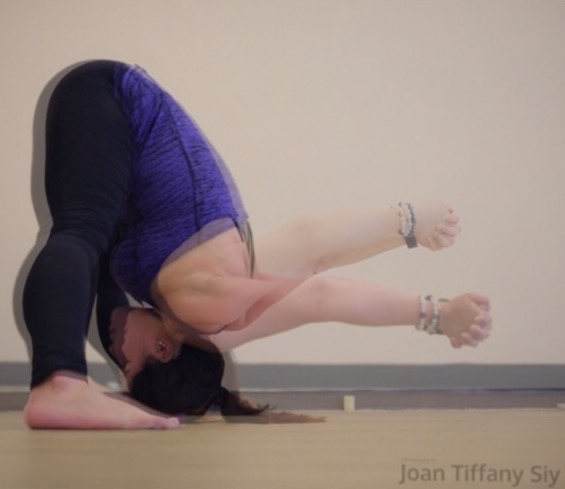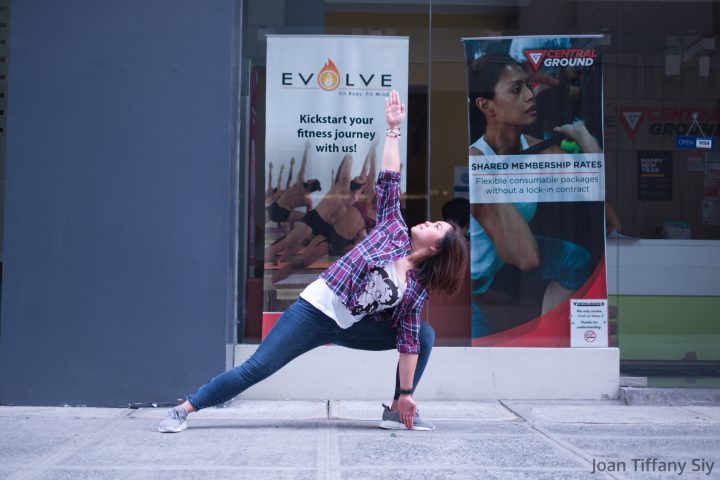 So excited for teammates who have become curious about all my bending shenanigans and promised to try yoga with me this May as well. Come join us because the more, the manier and merrier!
On that note, Evolve will be having some fun events this May.
FREE Yoga in the Park for everyone happening this May 13, 2017, Saturday from 8AM to 10AM at Terra 28th Park. This is open to anyone with any level of fitness and flexibility.
Rocket Yoga Masterclass with Bri Manglapus on May 13, 2017 (Alabang) and May 20, 2017 (BGC).
Evolve Yoga Branches:
Bonifacio Global City Studio
Central Ground Athletics, Ground Floor, One Parkade,
​7th corner 28th Ave., Bonifacio Global City, Taguig
Alabang Studio
2nd Floor, CommerCenter, Commerce Avenue
​Filinvest Corporate City, Alabang, Muntinlupa City