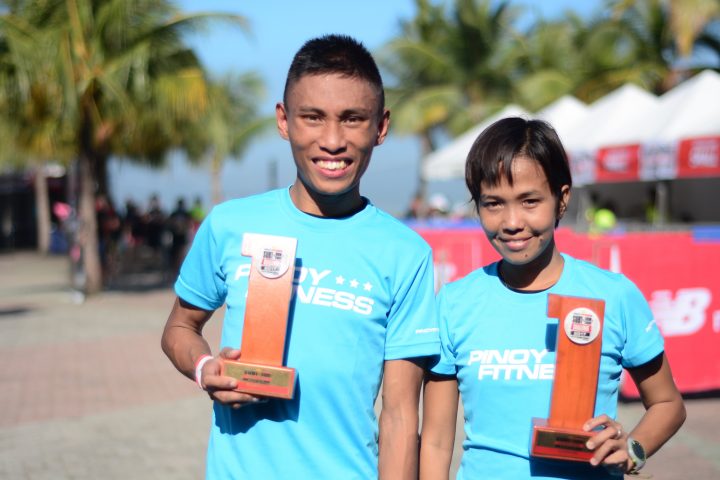 Behind the Podium
This year, the annual Pinoy Fitness SUB1 10K Challenge concluded with over 4,500 runners who attempted to beat the clock and set their own records. Amongst the thousands that joined the race, there were only a few that bested the majority.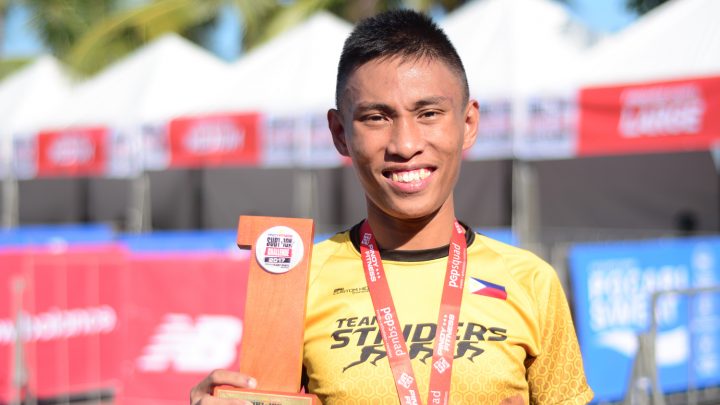 Argel Joseph Mendoza
Time: 0:34:35
Finishing first place isn't surprising for Mendoza anymore as he has done this over the past years. Mendoza works in the mailing department of Metro Bank Philippines as an encoder. He mentioned that running and maintaining his fitness goals has always been his hobby ever since he was 21 years old, and it has carried over to where he is today. The fastest participant in this year's race runs frequently on the roads of Manila from work to his hometown in Tondo almost every day of the week.
His tip for aspiring runners out there is to be patient with the process, practice and discipline yourselves until you reach your goal.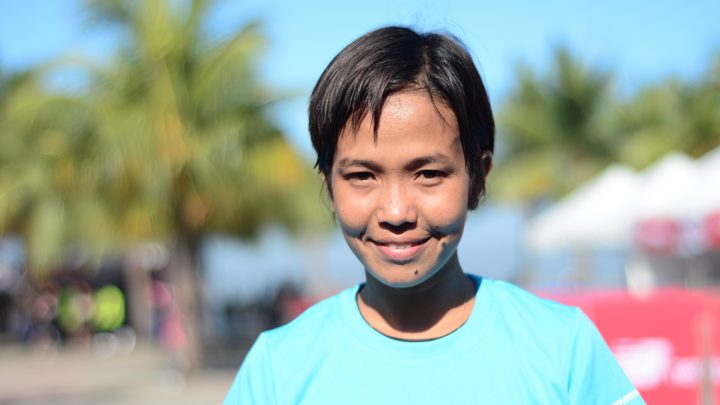 Cindy Lorenzo
Time: 0:40:53
27-year-old Cindy Lorenzo is a certified elite runner and athlete who runs 38k on a daily basis. Finishing the SUB1 10K race in just a little over 40 minutes, there is no doubt that Lorenzo has mastered the 10K challenge. She trains every single day running from Taguig to Antipolo. Her goal is to aspire her children to get into fitness and run as well; but of course, the mother of three mentioned that she wants her kids to focus on studies first.
Lorenzo's tips to the running community is to train, prepare for every race, inspire and discipline themselves.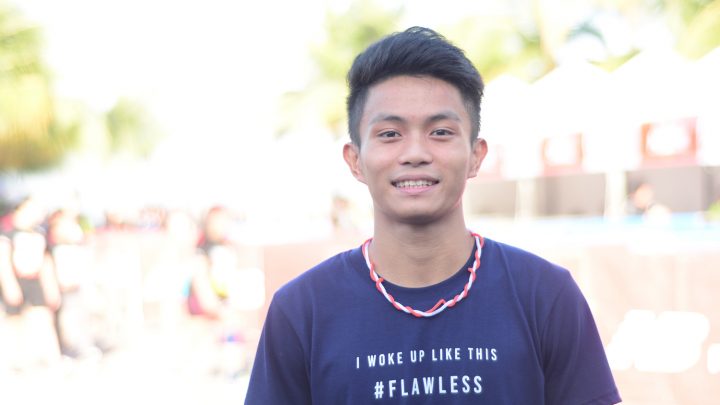 Ike Jumao-as
Time: 0:35:23
Finishing the race just a minute behind Mendoza, Ike Jumao has proved that student athletes can compete in prominent races such as this. Jumao is an educational technology student from Mapua Institute of Technology where he also plays for the school's Track and Field varsity team. In his collegiate career, Juamao has won a National Collegiate Athletic Association (NCAA) bronze medal for the staple chase challenge as he mentioned that training for his team on a daily basis has helped him finish the race in such a fast speed.
The College student recommends the community to keep training and be motivated to achieve your running and fitness goals.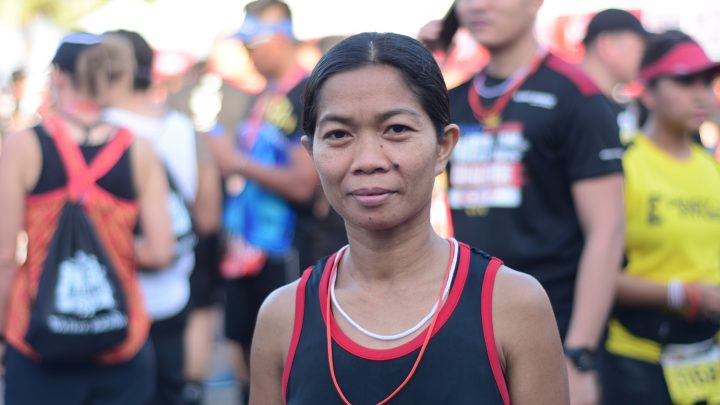 Jocelyn Elijeran
Time: 0:44:33
Coming in second in the overall women's category is 39-year-old Jocelyn Elijeran from San Juan city. Elijeran works as a clerk at Thompson Enterprises Inc. Her busy schedule has yet to stop her as Elijeran mentioned that she runs 10K four times a week for 40 minutes going to her workplace. Going to work daily isn't so bad for her as she uses this to remain fit and indeed it has paid off well after she finished 10k in 44 minutes.
The 39-year old's advice for runners our there is to always train and try out new programs that can benefit and help their fitness regimens.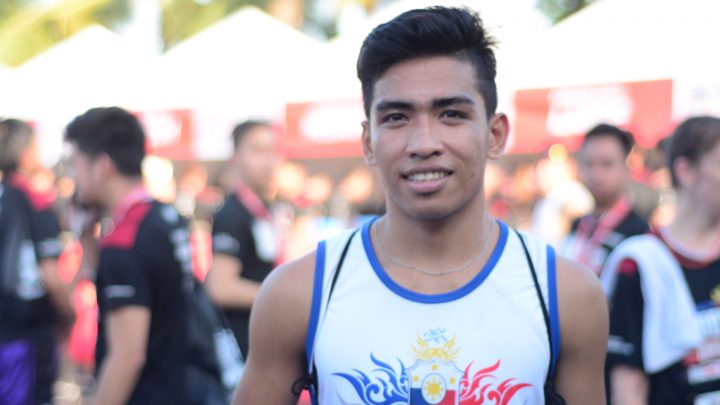 Christian Delos Reyes
Time: 0:35:30
Reaching the finish line just seven seconds after Jumao, Christian Delos Reyes is a sophomore college student from Adamson University. Delos Reyes is currently taking up real estate management and is also part of Adamson's Track and Field team where he competes in the University of Athletic Association of the Philippines (UAAP) and trains doing long runs and speeding drills on a regular basis. He mentioned that his very own coach told him to run the Pinoy Fitness SIB1 10K Challenge and it indeed made him proud after finishing the challenge in 35 minutes.
Delos Reyes advices fellow student-athletes and runners to train hard, get enough sleep and maintain a healthy diet in order to stay fit.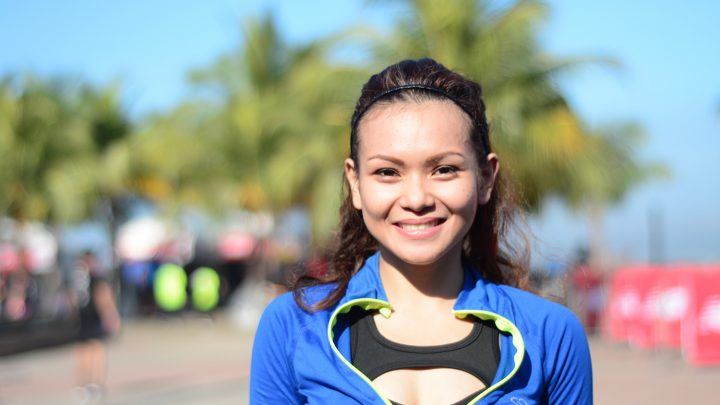 Kristine Santillan
Time: 0:47:33
Kristine Santillan, a 27-year-old dentist successfully managed to finish the race as early as she could. Santillan said that she started running only last February 2016. Aside from fixing cavities and putting on braces for her patients, she runs four times a week nowadays and suggest aspiring runners to love the idea of running and discipline themselves when it comes to their food intake.
From student-athletes to dentist and clerks, this year's overall finishers were runners who came from various backgrounds and lifestyles. Suffice to say that no matter who you are, or where you come from, you can always put on those running shoes and take on the road. Here's to the next the next PF SUB1 10K Challenge, where they will defend their spot in the overall category.