On the TBR pumped up station at Nuvali, a stranger wearing a yellow shirt that was printed with "Dream Chaser" was walking towards me holding a sign that says "FREE HUG". Two of the thing I love best. Free and Hug. Yes, a hug. A simple gesture that could give the feeling of comfort and security at the same time. Just what I needed after running 30 kilometers. That was also what I needed on the 15th of May 2015 when I was diagnosed with thyroid cancer.
I underwent surgery and radiation treatment soon after and decided to start living healthier. I shifted from the 5 kilometer run exercises I was doing on weekends to climbing mountains and joining half marathon trail runs. I wanted to be more active than I was before the surgery though running a marathon was not in the picture because I thought the concrete would be too crucial for my knee.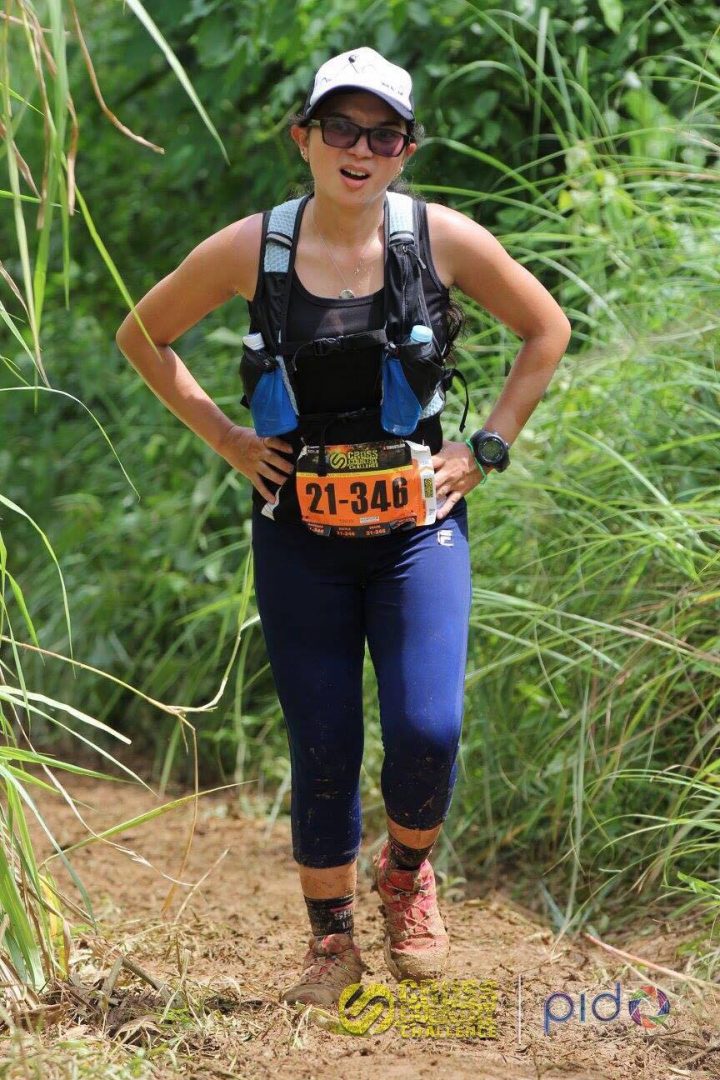 Lo and behold, Pinoy Fitness was giving one dreamer a chance to become part of the 2017 TBR Marathon and I was privileged enough to be chosen. I wasn't going to let the FREE opportunity go to waste. I was determine to finish the marathon and prove to everyone that I could do it.
I followed the program that has been given to us on the first bull circle (running talk) and attended almost all of the events including the bull sessions (running clinics). Five months is a long time to train or so I've thought. The first few weeks of the training was the easiest because the excitement and the hype was very high and they were only asking us to run for an hour at most.
On the second month of the training, I joined a trail run where I twisted my ankle. I went running again after resting for a few days but fell at the side of the road one evening because it was too dark to see the gap on the sidewalk. I learned two lesson that week. To stay away from the trail until after TBR and to avoid running on dark areas. I decided not to train for a week to rest my feet.
The most crucial part of the training for me happened on the last week of December where we were supposed to run with a minimum distance of 28 kilometers while everybody else who are not training were resting on vacation though I did it in between family gatherings.
January was a blur. I wasn't able to run that much on weekdays since my left leg was sore but still did the long slow run on weekends.
The week of the marathon came and the whole time I was thinking I didn't train hard enough and won't be able to achieve my goal which is to finish a sub6. As I stood at the starting line I remembered what Jim Lafferty told us on the first bull circle. He said, "Never set a time goal. Just finish and enjoy your first marathon." And that's what I decided I would do as my mom gave me one last hug before I become a marathoner because no matter what my time is, I knew she would always be proud of my strong finish.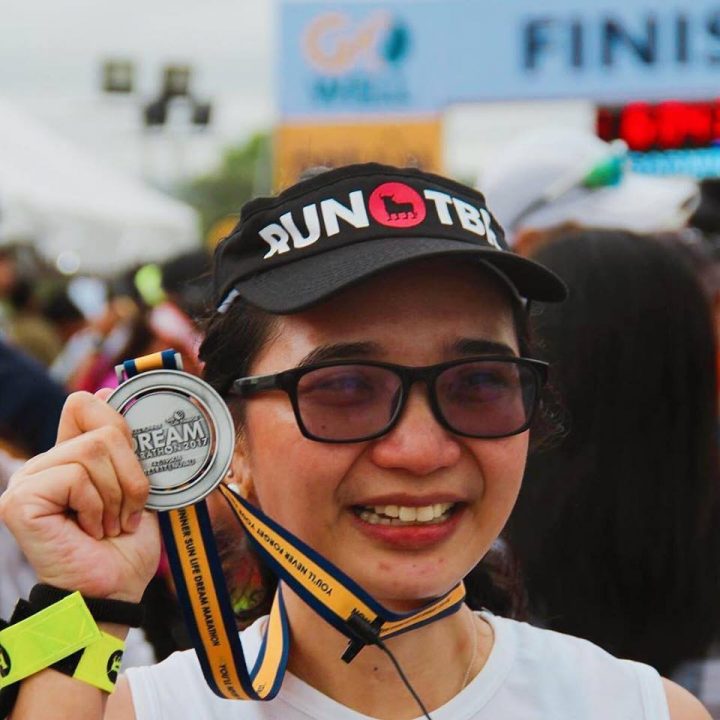 My biggest fear for my first marathon didn't exactly happen which was hitting THE WALL (a part of the run where a runner would think of giving up) because just when I thought it would come to that, dream chasers would cheer at the top of their lungs and offer us dreamers with drinks, goodies and comfort. In my opinion, I think they were the most memorable part of the run including the the most comforting hug that I received from a stranger.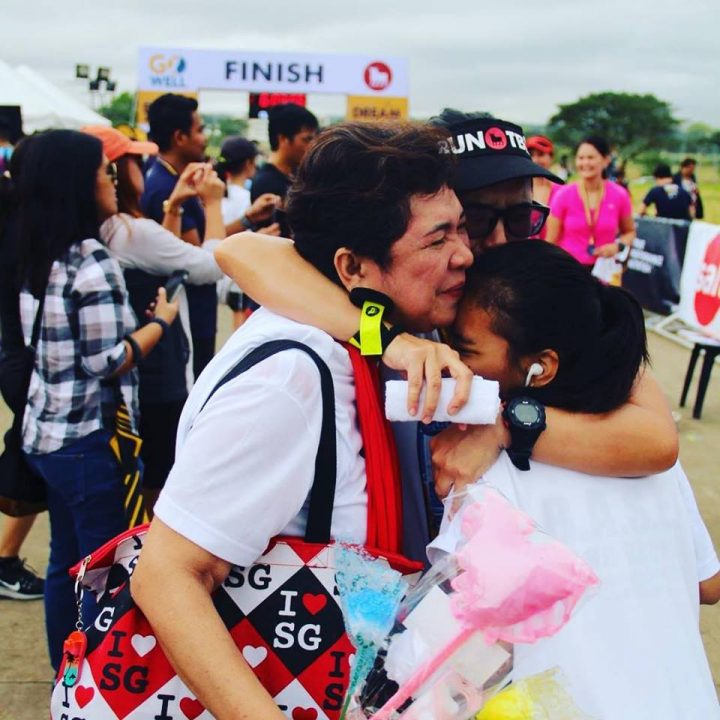 And as I crossed the finish line after running 42.195 kilometers, I knew that it was a leap not just for myself but also for cancer survivors like me. That sickness doesn't stop you from achieving things but motivates you to be a more active version of your old self.