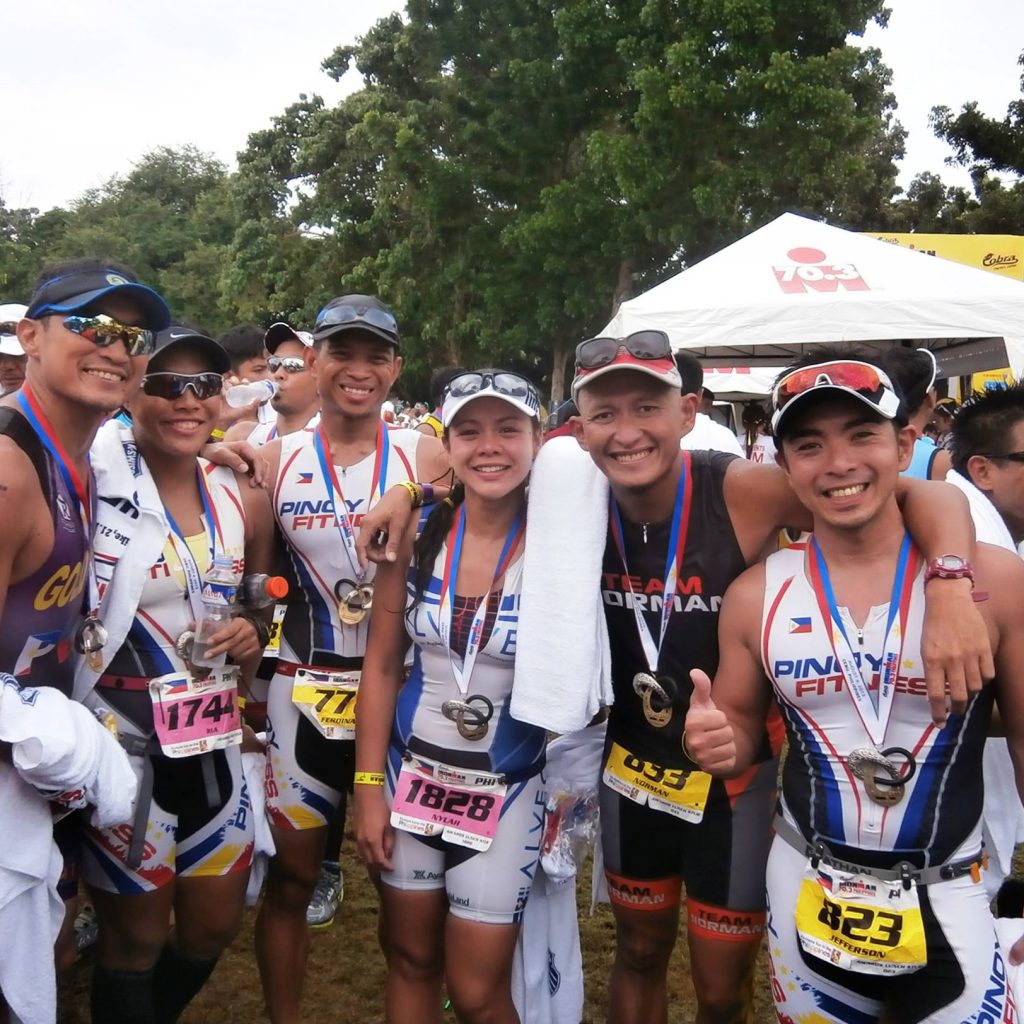 Ironman 70.3 Cebu Practical Tips for Beginners
If this is your first time doing the Ironman 70.3 in Cebu this weekend, you're probably overwhelmed with the crazy schedule. Here's an itinerary you can follow this coming weekend.
Friday, August 4.
It's best to arrive on Friday. The earlier, the better. Check with your hotel if they can pick you up from the airport. Make sure to request for a van. If your hotel does not have that service, you can hire a van from the airport, located just outside the exit door. Veteran tip: Be sure to wear a great outfit as you will be greeted by Ironman well-wishers.
After settling in your hotel, you can claim your Ironman Race Kits at The Marquee, ShangriLa Mactan. Athlete registration is from 9 to 4pm. Do not forget to bring your I.D.
You may want to shop at their expo while waiting for the Carbo Loading Dinner at 630pm, also at ShangriLa.
Saturday, August 5.
If you weren't able to register for any of the side events, this is a great day to do a short bike ride, swim the actual course, check-in your bike and attend the race briefing.
Here's a suggested schedule:
7am to 8am – Do a short bike ride from Shangrila to the run course and back. Remember that your bike was probably disassembled when it was transported to Cebu so you want to make sure that your bike is working well. Use this ride to test it out.
8am to 830am – Be back at the Shangrila and park your bike at the designated bike parking area, which is usually at the right side when facing the hotel lobby entrance. While waiting for the swim course to open, you can do the following:
1. Put stickers on your bike and bike helmet
2. Put your bike shoes, helmet, shades and bib number (attached to your race belt) in your T1 bag
3. Put your running shoes, socks and other needed run gear in your T2 bag.
Note: Since you will still have access to your transition bags on race morning, you can put your race nutrition and hydration, small towel, and other things that you may need the following day.
9am to 10am – The swim course at ShangriLa opens at 9am. You may want to start swimming as soon as it opens to avoid the heat come mid-day. You can start swimming from the shore to a pontoon located in the middle of the swim course. You can stand up there for you to take a selfie, but more importantly, see the entire swim course. Familiarize yourself and create a gameplan.
10.30am – You may start to check-in your bike and transition bag. This is the best time to do this to avoid the heat and the long lines when checking-in. You may want to decrease the tire pressure of your bike before leaving your bike.
You can also cover your bike in case it rains when you leave it. You can use the black trash bag.
You should be done with your bike check-in before lunch time. You can head back to your hotel and have your lunch. Also, take a nap after eating. Use this time to rest and avoid the outside heat.
4pm – Head back to ShangriLa and attend the race briefing. There are 3 race briefing schedules you can choose to attend. There's a 430pm, 5pm and 530pm schedule. I suggest to attend the 430pm schedule and have ample time to prepare yourself for dinner.
Be sure to end your dinner early, and be in bed by 8pm.
Sunday, August 6. Race Day.
4am – You may wake-up at this time if you are staying in Shangrila. Get in your trisuit, put your race number stickers, watch and timing chip. Bring your goggles, swim cap and other race essentials that you will put in your transition (race nutrition, bike pump, et.al).
Head down to the breakfast buffet area.
5am – Your target time to be at the Transition area. Pump your tires, put your race nutrition and hydration on your bike.
As soon as you are done, deposit your street gear bag, bike pump and head to the swim area to warm-up.
6am – Transition closes.
630am – Start of rolling start for age-groupers.
Good luck! As they say, the miracle has already happened when you find yourself at the starting line. So go out there just enjoy yourself. Wave at the crowd and feel like a rock star. Remember, race pictures are forever, so put your game face on!