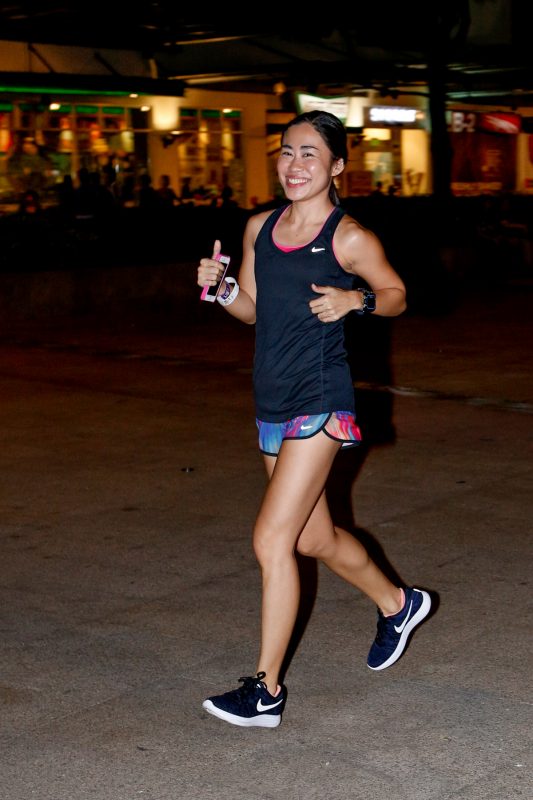 #RunForever with Nike's LunarEpic Flyknit
I tried the Nike LunarEpic Flyknit running shoes, courtesy of Nike, during their invite to road test their newly launched shoe last week.
The Nike LunarEpic Flyknit offers a virtually vanishing fit, fluid feel, and superior softness to help every runner push themselves to go beyond their beyond in every mile they take.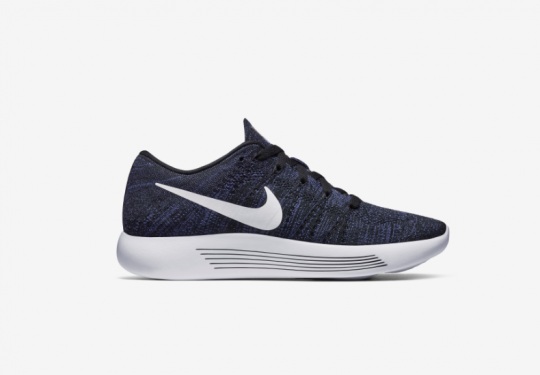 We were handed the new running shoes to road test upon arrival at the press launch.
It was so light and cushy the first time my feet landed on them. My feet felt secured the first time I wore them. As expected, it was breathable because of its Flyknit material. When I tried them on and walked around the store, I just couldn't wait to step outside and road test the shoe!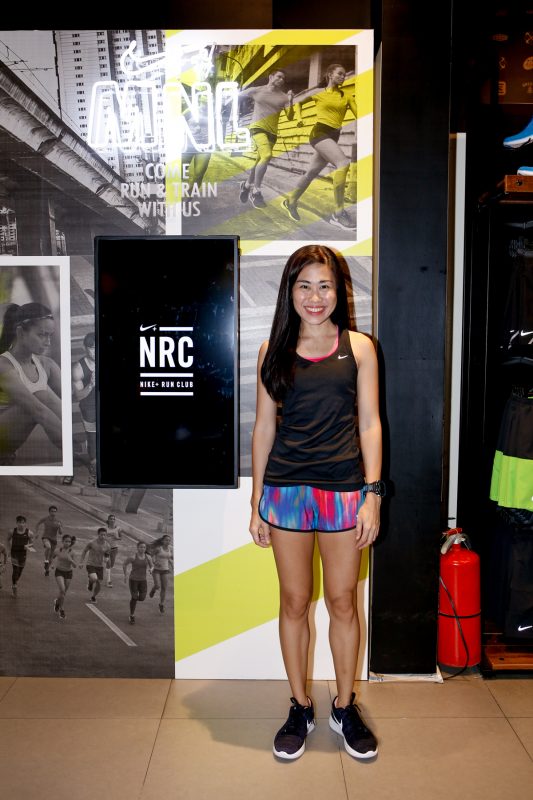 After some time, Patrick Reyes, Nike's Country Manager started talking about the shoes and how the LunarEpic Flyknit enables runners to #RunForever.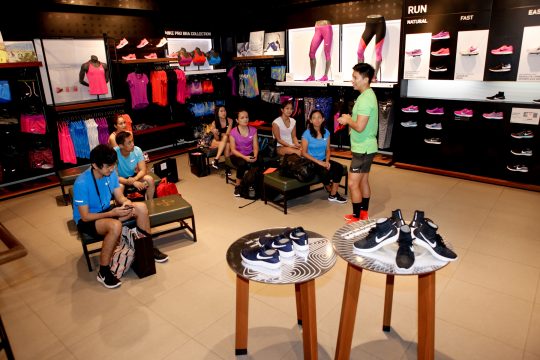 With a Flyknit-constructed upper for a locked-down fit and a Lunarlon midsole for lightweight cushioning, the LunarEpic Flyknit delivers a secure and smooth ride that will enable the wearer to #RunForever. It is also incredibly versatile and is ideal for distance workouts, progression runs and recovery runs.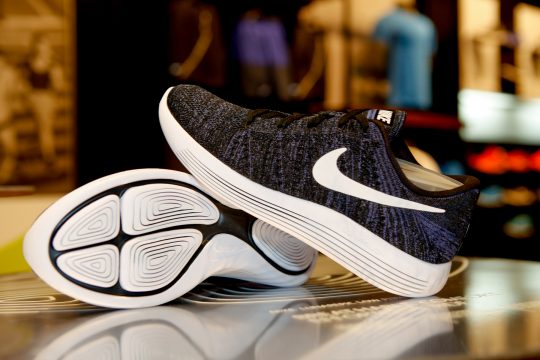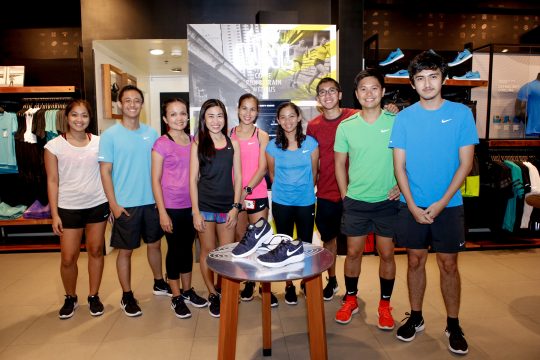 Photo-op session after the press launch before we all head out to join the Nike + Run Club (NRC) to road test the new LunarEpic Flyknit
It was my first time to join the NRC so I didn't know what to expect. I had a nice chat with some of the pacers before we started.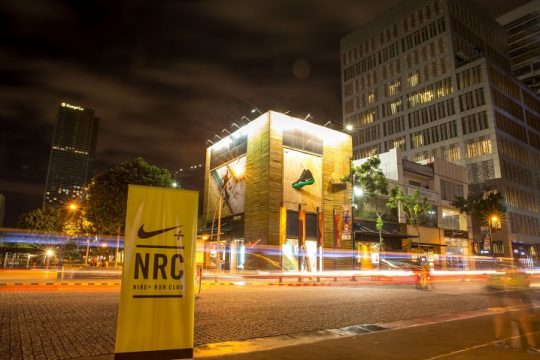 The Nike+ Run Club (NRC) Manila continues to power Filipinos to lace up, get out, and RUN! It is held bi-weekly (every Tuesday and Thursday) across the Nike store in Bonifacio High Street. Run starts at exactly 7:34pm.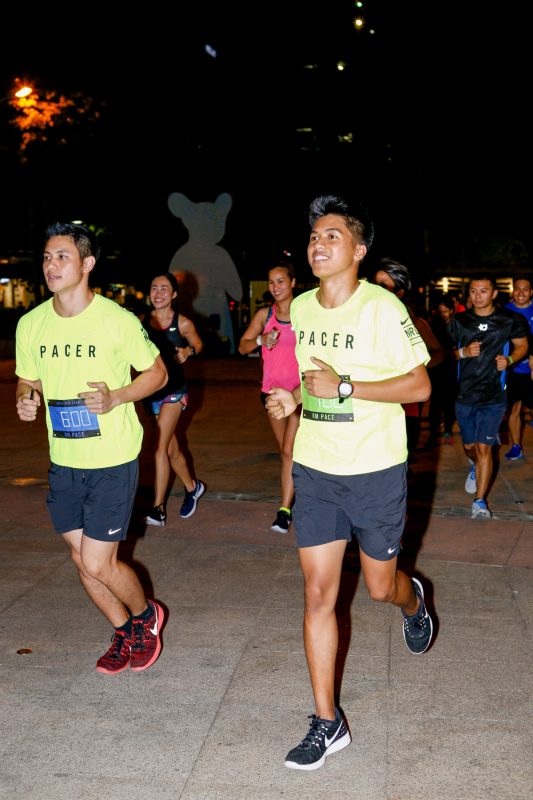 Whether you are a "mamaw" runner or a newbie runner, as long as you love running, it's meant for YOU. It's the best way to meet new runners because they offer 3, 5 and 10k distances with several pace groups. All you need to bring with you are your running gear and your "love for running" and the NRC will take care of the rest. Aside from their coaches and pacers, seeing like-minded people who love running will make your run enjoyable.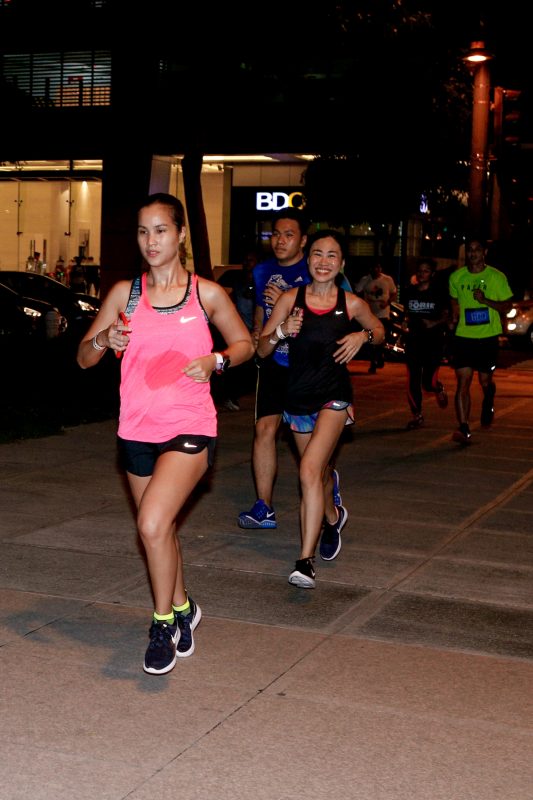 After registering for the NRC and chit-chatting with their pacers and fellow runners, we did a short warm-up run, had a few drills, and eventually split up into our respective pace groups. I chose the 3k 5:30pace.
While I was running, it totally slipped my mind that I was road testing the shoes. They were so light, snug and cushy. The ride is super smooth, and I love how it hugs my feet.
We ran around Bonifacio High Street and since there was construction everywhere (mud, gravel, cement, debris, etc.), I can say the shoes were responsive, though I noticed post run that there were some minimal debris that were trapped to the sole of the shoes. But the shoes were very flexible and they moved along with me in every step.
I always run in stability running shoes and since the LunarEpic Flyknit is a neutral shoe, I wouldn't know if this would feel the same for longer distances, especially since I am flatfooted, my feet needs more stability for longer runs.
PROS: Lightweight, cushy, flexible, offers a soft and smooth ride
CON: The outsole grooves are a little prone to trapping some debris and fine gravel
Overall, I would say I love how it was wrapped around my feet during the road test. They were snug and secure but still breathable. I would say this pair is good for every type of runner, whether if you're a "mamaw" or a "fun" runner, this shoe may be perfect for you!
The LunarEpic Flyknit is now available in low version for women. Both Mid and WMNS Low versions are available at Nike Stadium, Glorietta 2 and at Nike Park, Fort at 8,845 php and 8,095 php, respectively.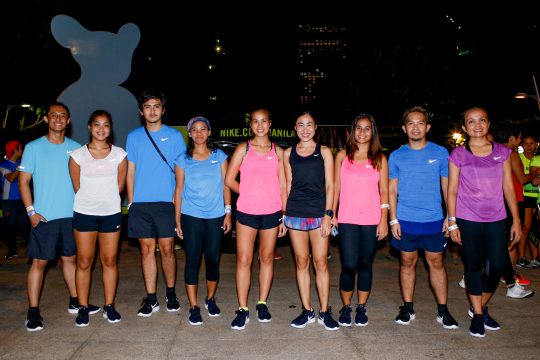 See you on the road, folks. Catch you, later!
For Instant Updates – Follow US!
https://www.facebook.com/pinoyfitness
https://www.twitter.com/pinoyfitness
https://www.instagram.com/pinoyfitness
PF Online Community -> https://members.pinoyfitness.com
PF Online Shop -> https://shop.pinoyfitness.com
Like this Post!? Share it to your friends!