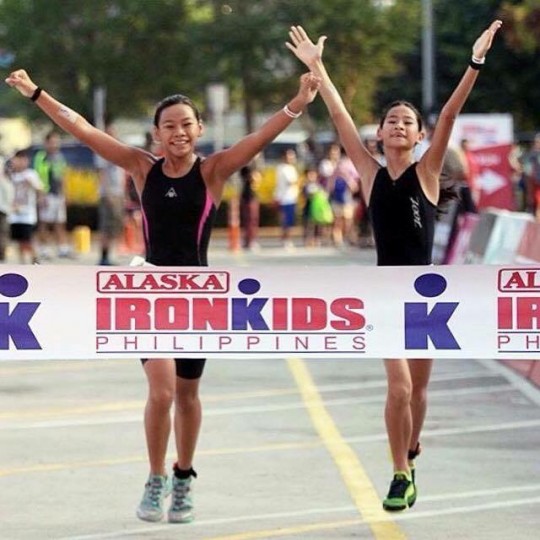 A SISTERLY BOND
By: Nicole Zhenni
I take a deep breath before stepping into Seattle's Best with my family for my interview with the Borlain sisters, who are seated on plush chairs surrounding a table beside a dark colored wall. Samantha and Tara, who are thirteen and twelve respectively, are athletes at the top in their fields.
The older Borlain does extremely well in swimming with notable performances in Palarong Pambansa, which is an annual multi-sports event for students in elementary and secondary levels from both private and public schools that are situated in all seventeen regions of the Philippines take part in. To qualify, one has to come on top of the school intramural, which is followed by the district meet and then their division. After that, athletes compete in the regional competition to be able to battle it out with others coming from all over the country in the national games, Palarong Pambansa. She also participates in UAAP, also known as University Athletic Association of the Philippines, and G-League, a national swimming competition that was created by the Philippine Swimming Incorporated which is the national governing body for swimming and the other aquatic sports in the Philippines. She has been given the IMX award, also known as the I Am Extreme Award, and the Most Outstanding Swimmer Award. Alaska Ironkids is the local version for kids of the international triathlon competition, Ironman, which was sponsored by the milk brand Alaska. She has topped her division in this competition, nominated for Triathlete of the Year by Swim Bike Run and she has been an Alaska Ironkids Aquathlon Champion five times.
The younger is a five-time Alaska Ironkids Triathlon Champion, with the most recent one taking place in Cebu, has performed well in Palarong Pambansa in the area of track and field, and has been nominated Triathlete of the Year by Swim Bike Run.
I think back to the first time I met the Borlain sisters. A few years ago, I joined the Ateneo Aquathlon with my dad and while waiting for our turn, my parents struck up a conversation with the Borlains. I was told to try to stick to them during the swim so that I could get one of the good starting spots, but I wasn't able to keep up with them. The next time I saw them in the competition, I had just begun my run when I looked up and saw them sprinting side by side, already on the way back and I recall thinking that they were good, really good, and that they must have worked so hard and must have been so dedicated to their sport to get to that level.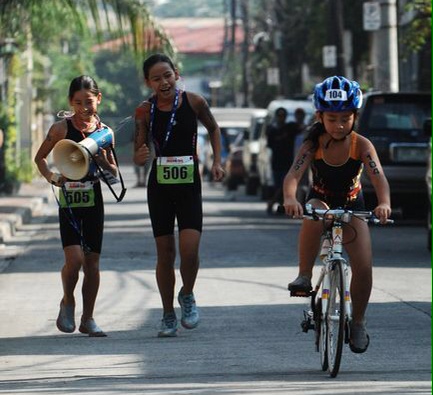 I was right. Their dedication and hard work are extremely admirable and commendable. They make sure to train for swimming, running, and biking at least six times a week which can stretch up to eight or nine times while managing to keep up their studies. They even follow a strict nutritious diet that involves plenty of protein and carbohydrates and they steer clear of food without any nutritional value, like sweets, chips, and junk food in general. Sugar and salt, which can normally be found in every household kitchen, are two things that every member of their family has given up so that the sisters' diet remains completely nutritious. I really can't imagine that for myself. Potato chips and sweets are some of my favorite food, and anything salty for me is good to go. In my opinion, the more salt, the better, and yet these girls have foregone all of these things for their sports career. I'm amazed at how their discipline when it comes to sports has somehow carried over to the food they eat.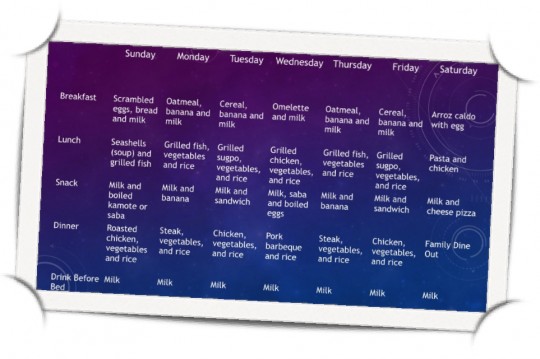 The Borlain sisters' diet consists of healthy balanced meals. Their meals always contain a serving of fruit and they always drink milk before bed. They stay away from junk food, sweets and chips and sugar and salt are two things that cannot be found in their food.
"It's better for me whenever we compete together since we push one another." – SAMANTHA BORLAIN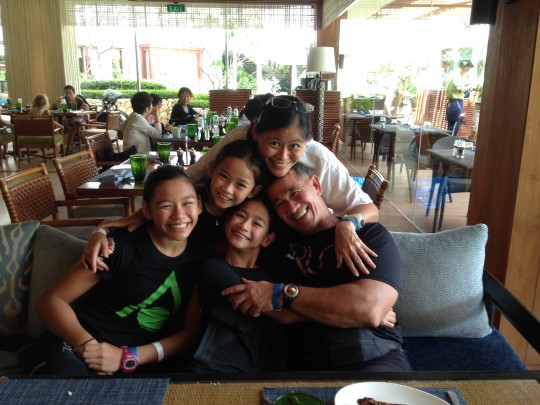 While the sisters' schoolwork and training occupy plenty of their time, they still have time leftover to read, play with their dogs, and spend time with their family. Their time management astounds me. Normal teenagers just barely manage to fit all their activities into their day but Samantha and Tara work so efficiently that they are able to train, study, and do other things in their spare time. Whew.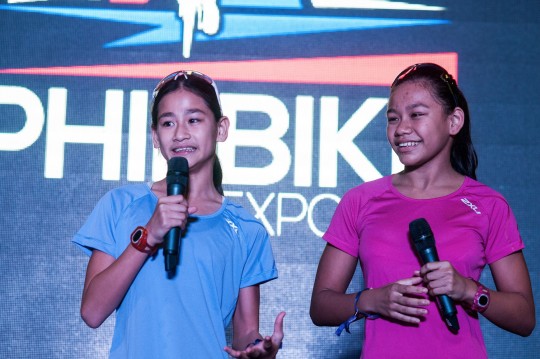 Another impressive activity that they do is motivational speaking. It's unusual to know of people who do this activity at such a young age since it is incredibly hard to do this. It takes a lot of knowledge, courage, confidence and preparation to do this so I'm amazed that the thirteen and twelve year old sisters have managed to pull this off while most adults can't even. I also know quite a bit of people who have a hard time presenting a written essay in English to their classmates, and so, given their ability to do this, the Borlain sisters are a wonderful contrast. All of these things that have been said are important factors to their success, but I feel that the sisters' bond is another reason.
Samantha and Tara Borlain are very close. They've been training together and competing together for six years with their family's never ending support. They are normally in different age groups, so on the occasion that they do compete against each other, I'd imagine it would be hard.
However, Samantha says that this isn't the case at all. She tells me that whenever they compete, they don't only think about themselves, but they also think about each other. They do their best to support one another, face each obstacle together and she declares that it's better whenever they compete together since they are able to push each other to their limit. Tara says that rather than competing against one another, they complement each other, which can be seen in their strengths. Samantha's strength lies in swimming while Tara excels in running, which goes hand in hand with one another.
One time, Samantha had beat her sister in Alaska Ironkids for the title of champion. Tara had tears running down her face as she ran toward the finish line and when she finished, her sister gave her a huge hug. They both had mixed feelings toward that experience since one of them had won while the other had lost. Whatever the results is, they accept it because their bond is so much more important than the fact that one beat the other. It's a beautiful thing.
Their entire family is as passionate about sports as the sisters are. Their family plays different sports, like badminton, volleyball and football, together and they support them in their sports career. In fact, the sisters say that their family is their inspiration, because of their support and that they help them to continue to move forward. Their family is the reason why they continue to push their limits and who have made them the people they are today.
The Borlain sisters' schedule is a busy one, which is filled with school and training.
The sisters are excellent athletes who are disciplined, motivated, committed and people who love what they do. They tell me that they wish to represent our country in the Olympics and Kona Ironman, and I believe that they are well underway to getting there. I hope they will continue to excel in their sports and all the other areas of their lives. –End