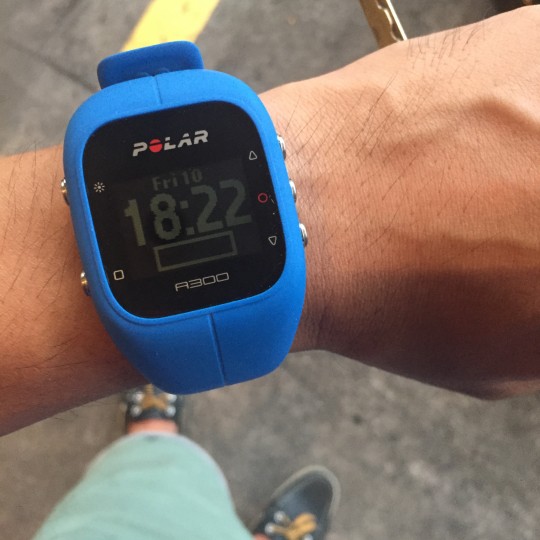 Are you a fitness junkie that's looking for a new fitness watch? Then you might want to consider the new Polar A300.
The A300 is the latest Fitness Activity Tracker from Polar that monitors your daily steps, calories and distance travelled, it can also log your workouts whether you are doing yoga, pilates, crossfit or simply going for a run.
After a few days with the A300, here are some of the things I like about it: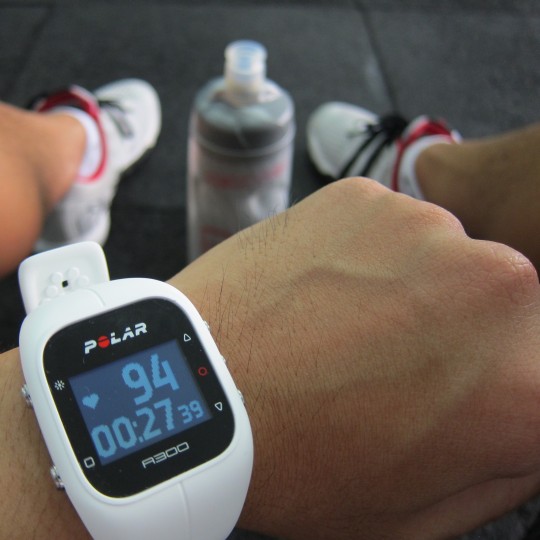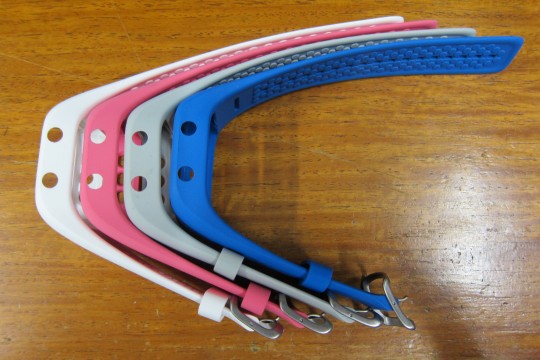 #1: Changeable Strap
The Polar A300 allows you to easily change the color of the silicone wristband, so you can easily pair the A300 to whatever you're wearing for the day, you need to buy the additional straps separately though, currently in comes in black, white, blue, red and soon yellow.
The new silicone wristband is softer and more flexible comparing it with the Polar M400, which makes the A300 much more comfortable to wear for longer periods of time.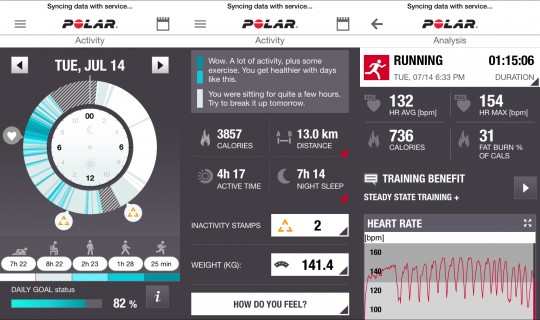 #2: It Tracks Everything Accurately
The A300 tracks your steps, jump, sit, walk and even your sleep… accurately, it even alerts you if you've been inactive for quite a while and even reminds you to take a break and move.
You can also set the watch in workout mode and start tracking your workouts, it comes with some predefined workout modes including running, circuit training, swimming, strength and conditioning, etc. But you are free to configure the modes anytime with the Polar Flow desktop application
Pairing it with the H7 Polar Heart Rate monitor (optional) you can have a more detailed analysis with heart rate information for each workout.
You can then sync all your activity and workouts via bluetooth to the Polar Flow app where it breaks down your daily activity into much finer details.
#3: Simple Interface
The watch is very simple to use, it comes with 5 buttons and is very well designed. You don't really need to pull out the manual to start using the watch. It also comes with a large LCD display, which makes everything easily readable with a glance.
However, if you want to pair your A300 with your phone, you have to first login, register and sync it via your desktop to Polar Flow online website. This could be the most technical part of the process, I was however able to successfully register and pair the M400 well within 5 minutes.
#4: Battery Life
With the absence of a GPS tracking device the M400 can last for more or less a month with a single charge.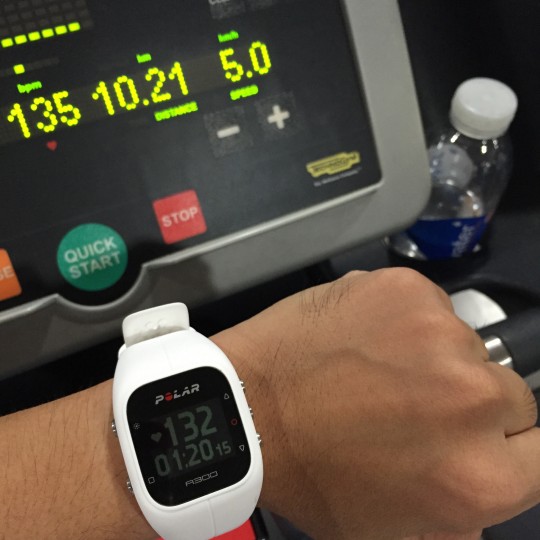 #5: BONUS:
If you buy it together with the H7 Bluetooth Strap then you are in for a treat. The Polar H7 Heart Rate Monitor is an amazing piece of device. What I love about it is that it's compatible a lot of fitness app and the Treadmill in Fitness First actually reads my Heart Rate remotely (no need to look at the watch to train).
Bottom line, if you're looking for an all-around fitness watch, you should really consider the Polar A300, specially if most of your workouts are done indoors. But if you are a runner or loves exploring the outdoors, you might want to check out the Polar M400 instead.
The Polar A300 Retails for P8,495 and P11,195 (With the H7 Bluetooth HRM).
For Instant Updates – Follow US!
https://www.facebook.com/pinoyfitness
https://www.twitter.com/pinoyfitness
https://www.instagram.com/pinoyfitness
PF Online Community -> https://members.pinoyfitness.com
PF Online Shop -> https://shop.pinoyfitness.com
Like this Post!? Share it to your friends!