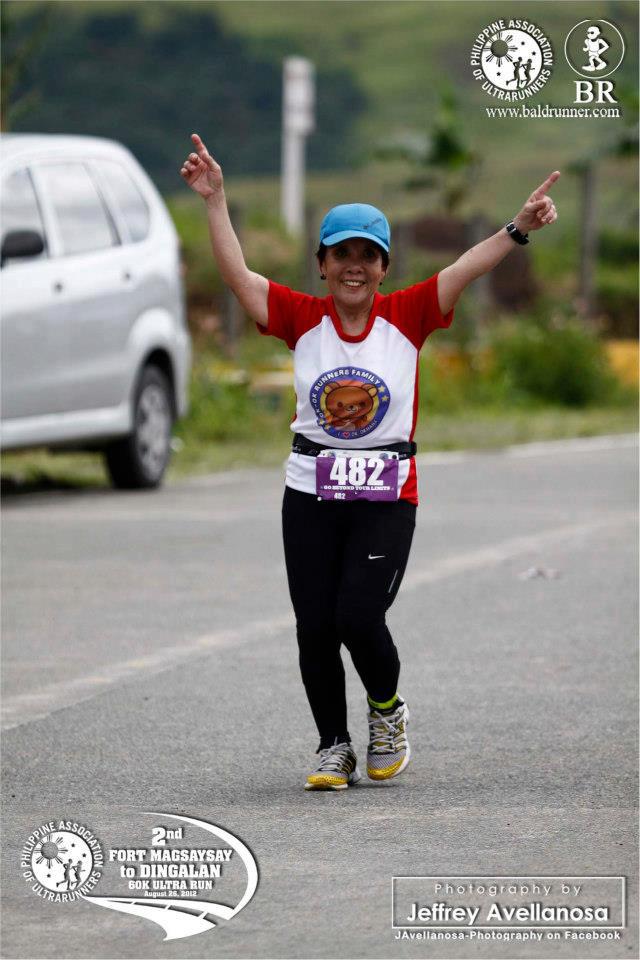 I can still RUN
by: Gerardine Kun
I stared running on February 14, 2007, It all started when I was invited by a friend to join a 5km fun run. It was a tough experience, but I found it enjoyable.
After that, more invitations followed, I joined but often I felt some disappointed due to the injuries I suffered after several runs, but despite the disappointments, I found myself still running for three years. 3 years of running without good results.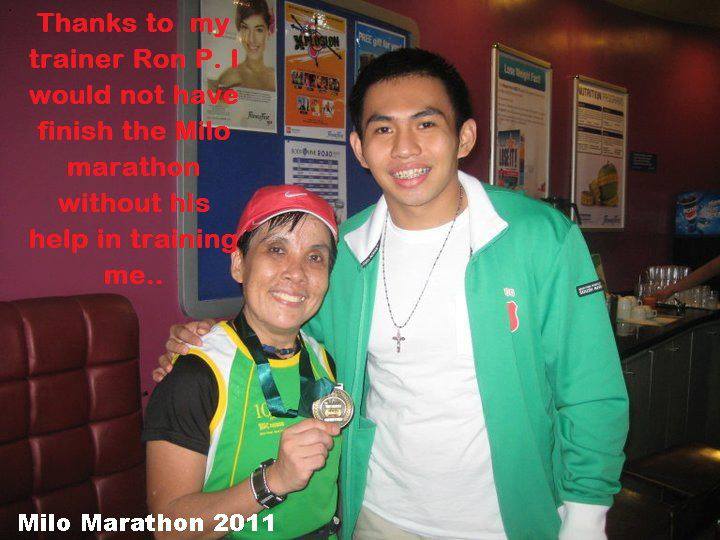 It's not until the year 2010, when I met a Personal Trainer, Coach Ronnie Ponce who had been observing my struggles in the gym. He offered to be my trainer/coach, giving me fitness advise and teaching me correct diet and even proper water intake. After fine months of training. I noticed my endurance and stamina improved.
In July 2010, after 3 years of running, I was able to conquer my first marathon, I ran 42k at the National Milo Marathon and was able to finish with the time of 5:48. The same year, I also made it to the top 10th in a half marathon race in Baguio.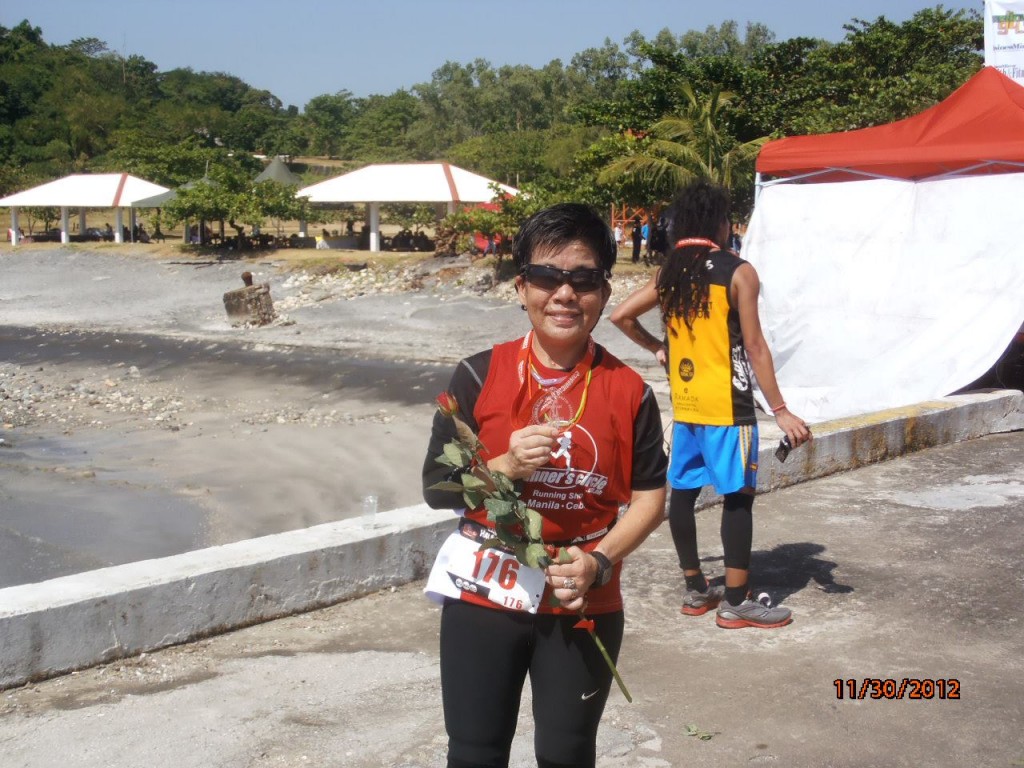 My coach and trainer Mr. Ponce encourages me to stay focused in my running, which rewards me with improved physical fitness and weight loss, now being in my 40's I still feel fit and healthy and can manage to still run a full marathon.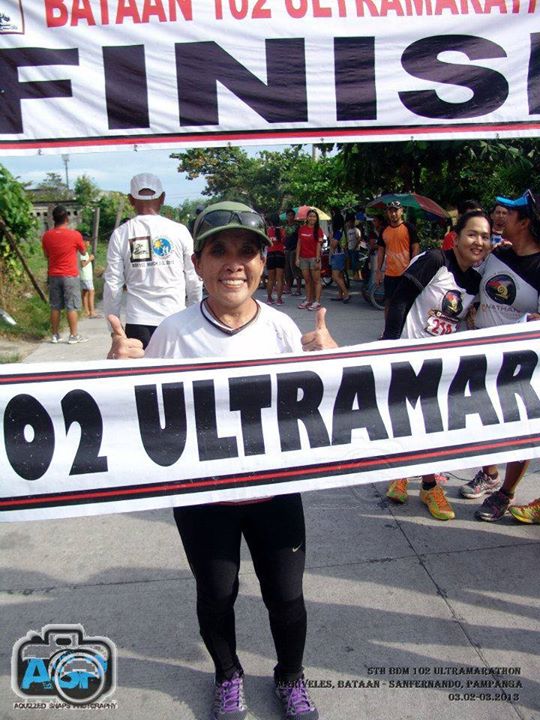 March 2013 marks another milestone in my life when I was able to finish the Bataan Death March, the 102KM Ultra Marathon from Bataan Mariveles to San Fernando Pampanga. I also run the Mayon 360 the 80 km and the Western Pangasinan 63km Ultra marathon Sual, Pangasinan To Bolinao, Pangasinan. Finish top 7 place and Champion in Women.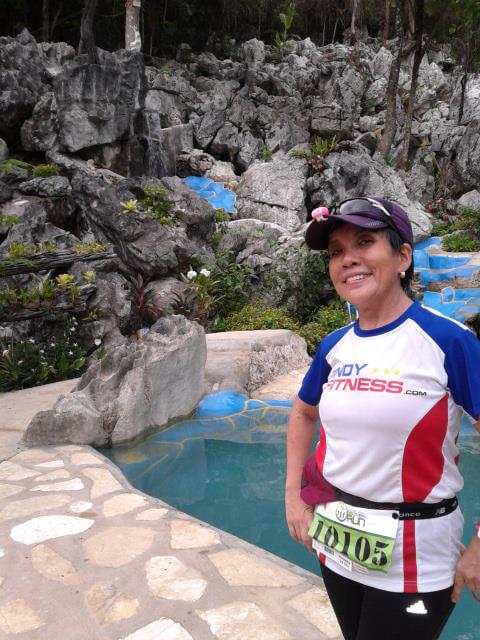 Up to now I still Love to run. We just have to train for it. Believe and you can finish. Obstacle will always come but we have to push ourselves to over come it.
"I AM A RUNNER, I LOVE RUNNING, IT IS MY ULTIMATE ACHIEVEMENT IN LIFE. ONCE I REACH THE FINISH LINE. I THANK GOD FOR GIVING ME STRENGTH AND ENDURANCE." — END
–
Want us to share your Story?? Submit it – Click -> Share Your Story!
For Instant Updates – Follow US!
https://www.facebook.com/pinoyfitness
https://www.twitter.com/pinoyfitness
https://www.instagram.com/pinoyfitness
Like this Post!? Share it to your friends!