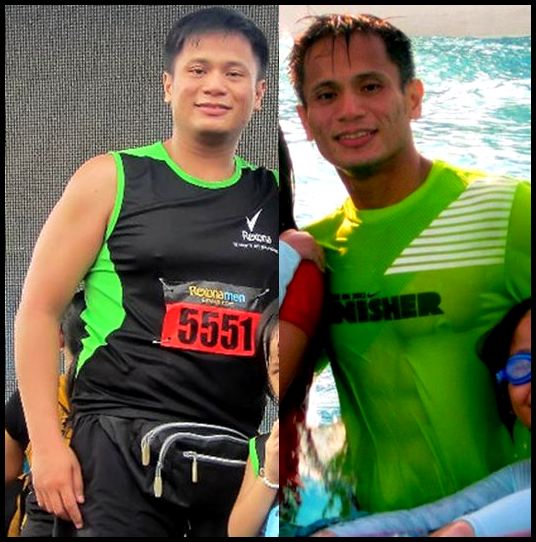 Running, Fitness & Weight Lost Journey
by: Rizaldy Relativo
Growing up I'm always be on the heavy side, there is no single chance that my weight and BMI hit a normal level for my 5'6" frame. Yes! I'm overweight since birth and weighed over 190 lbs. at the heaviest with 36 inches waist line during my adolescence years. My lifestyle has been the culprit for this, my outlet was always food and eating has always been my past time.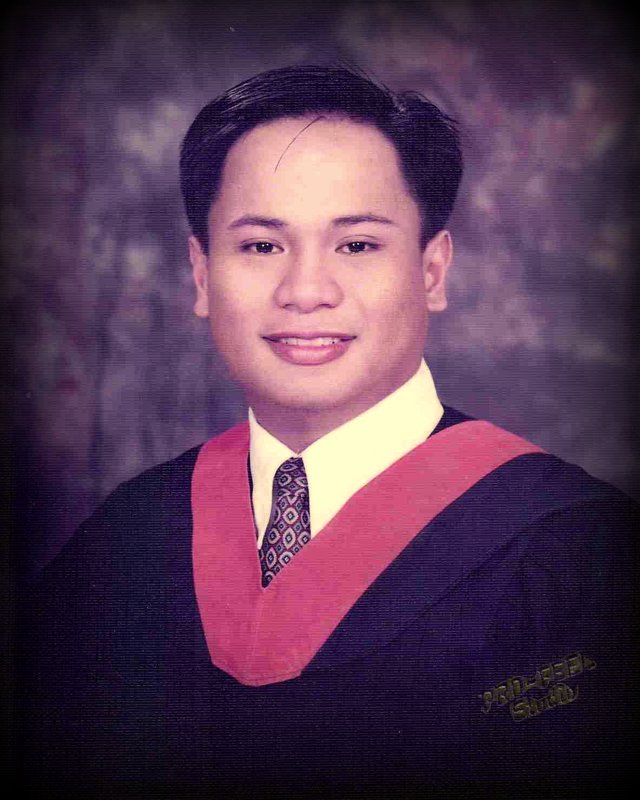 Pero dahil nagbibinata at hindi pa nag kaka girlfriend, I tried to lose weight by going to the gym after college, then get addicted doing "TAEBO" classes and had an opportunity to join and even won in TAEBO completions. I was able to do this for 3 consecutive years and true enough I've lost pounds and got a girlfriend, indeed a successful ride.
But because of work & quality time with my girlfriend, once again I had no time left going to the gym. Then after a year my weight went from 175 lbs. to 186 lbs. and my waist line reached 34 to 36 inches, i'm back to where I started. This time the culprit was a lot of sedentary time in front of TV & computer and got too complacent and started eating bad foods every single day, sustained these routines and my weight yo-yos between 180 to 186 lbs. for 8 years, and in 2010 I decided to start running.

I started to join 3k fun run and eventually leveled up to 5k in a month. And when I saw runners with their 21k & 32k finisher shirt and medal, I was motivated to have them as well. That was the time I started to read articles about the correct running form & techniques, type of shoes and I seriously trained to increase running mileage.
In a span of 4 months I was able to finished 10k, 16k and 21k races, but to my disappointment, I suffered ITBS in my first "half marry" and just managed to finish the race limping from 14km mark to the finish line. This devastating experience ruined my momentum to level up and to have a better PR. But I must say that this setback taught me to become a better runner, it educated me that when it comes to running, training is very important, recovery is a must and to choose the right running shoes that suits me.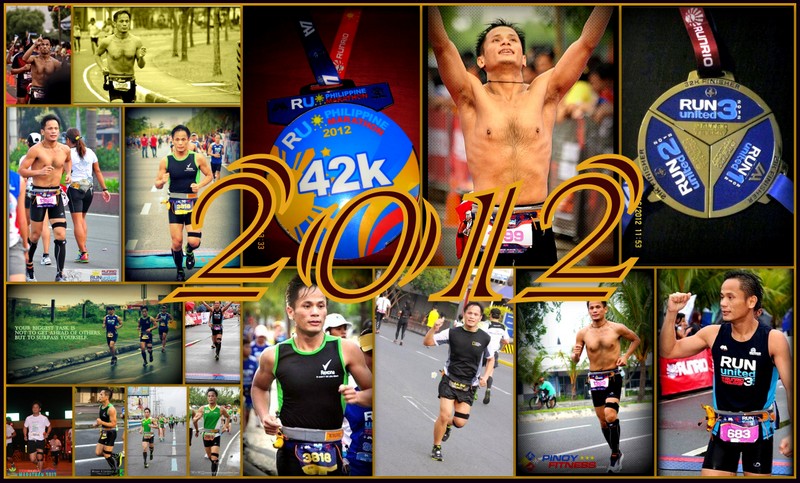 After suffering from an unbearable ITBS, it took me almost a year rest after rebuilding my base. And after having come down with injury, I was able to run my second 21k race but finished it with a not so good time due to leg cramps. With this experience, I took my training to a higher level, incorporated strength and endurance training with my running program by going to the gym again. This time, got a specific program for runners and just after 2 months of strength training my weight, BMI and body fat ratio were normal and the rest was history… It's already been 2 year of journey towards a fitter, healthier body & lifestyle, got a new PR for every race I joined and had a 32k & a couple of 42k races under my belt.
Before I use to run as a recreational activity, now it has become my passion… my lifestyle! Every time I run, I know that it will help lengthen my life on this earth, more time to be with my family & friends. Running keeps me fit, improve my health and well-being. And the exciting part is the cautious effort to get better in every race I join, achieving PRs and running longer distance is an awesome feeling of accomplishment. Over the years I've gotten faster, stronger and more consistent, makes me proud of myself. Now I really enjoy running… and I Love It! – END
—–
Got a story to tell? Submit it – Share Your Story!
For Instant Updates – Follow US!
https://www.facebook.com/pinoyfitness
https://www.twitter.com/pinoyfitness
Like this Post!? Share it to your friends!